The mood of the world right now is particularly slow. People are settling into a new normal, and regular routines have been taken away from us, the world is healing whilst we avoid the pandemic, which has created some time for self-reflection. Cue in Odunsi The Engine & Tems' latest release, "Decided", which will force listeners into this space, whether they would like to or not.
In our Issue 003 cover, Odunsi made it known that he was trying to infiltrate afropop with the aim to get party goers to feel something on the dance floor. Not one to ever shy away from baring his soul on songs – as we've seen with almost every song in his discography – Odunsi sticks to his guns with his latest release, and reveals a new layer of self-awareness.
The Tems-assisted "Decided" definitely lives up to his legacy, and whets our appetites for what's still to come (we're literally begging for "Wicked & Sexy" at this point). Over a heavily syncopated beat which suits the pace of each artist's delivery, the short and sweet track will definitely resonate with anyone who is listening.
Tems starts off with the song's pre-chorus, where she sings poetically about the effects of disturbing one's peace, while Odunsi joins her for a reflective verse. With only one verse which drives the message home, Odunsi addresses the demons he fights due to the strained relationship he has with his father and the effect this had on his self-confidence.
Right after the beat picks up to accompany his melodic hook, he sets the tone saying: "Never knew my dad, never understood/He's been in my life, but never in the loop/heavy on my heart since I was a yute" – a sentiment most young Nigerians will find familiar.
Our relationships with our parents often form the basis of our interactions with the world; other people and most importantly with ourselves. In these times especially, when we're all at home, and some of our parents have more access to our adult lives, things can be thrown off balance and take you back to the times when you felt helpless as a child.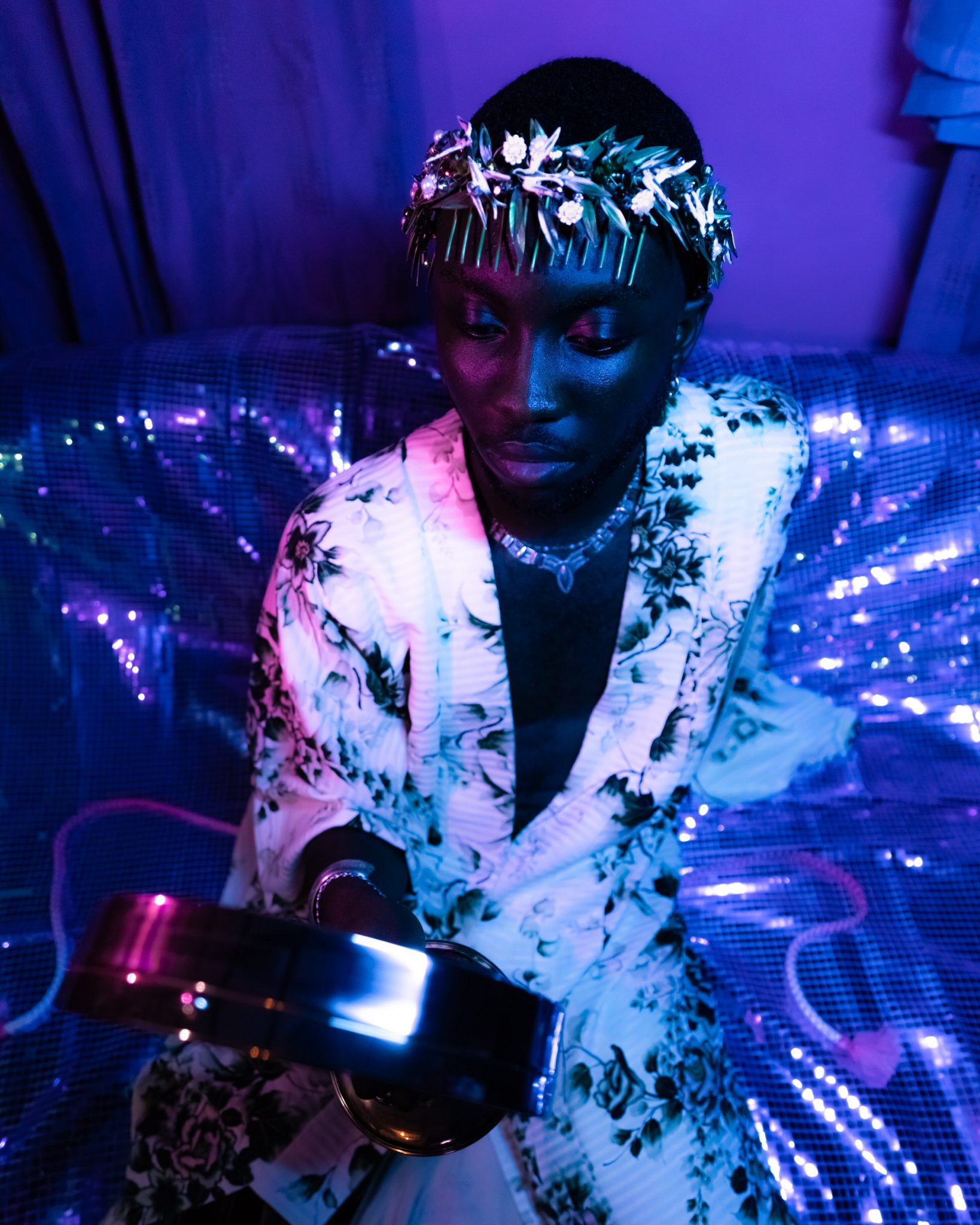 Most of us only realise the impact childhood experiences have on who we become as adults, when we view life through the lens of our own experiences. Odunsi suggests that he fought some of the demons brought about by longing for a stronger relationship with his dad as a child, singing: "many times I didn't trust, many times I didn't see love/ Now they see fire in my eyes and wonder why everything took so long".
Regardless of this enlightening, he still feels a "need to go deeper" to uncover some more truths. The song winds down with him repeating this  needs to go deeper, which seems a bit like he's instructing listeners to make like him. His experiences have taught him that sometimes, all you need to do is reflect and search yourself for answers to feel more secure in who you are.
The world as we know it is changing, and if we make it out of the other side, these changes could have unfavourable effects on anyone who isn't grounded in themselves. Artists like Odunsi The Engine and Tems through their music, make it easier for us to access our emotions, with a proximity to theirs that validates ours with honest songs like this.
Take some time out today and use "Decided" as the soundtrack to your deep dive within.
Featured Image Credits: Instagram/Tems/Odunsi 
---