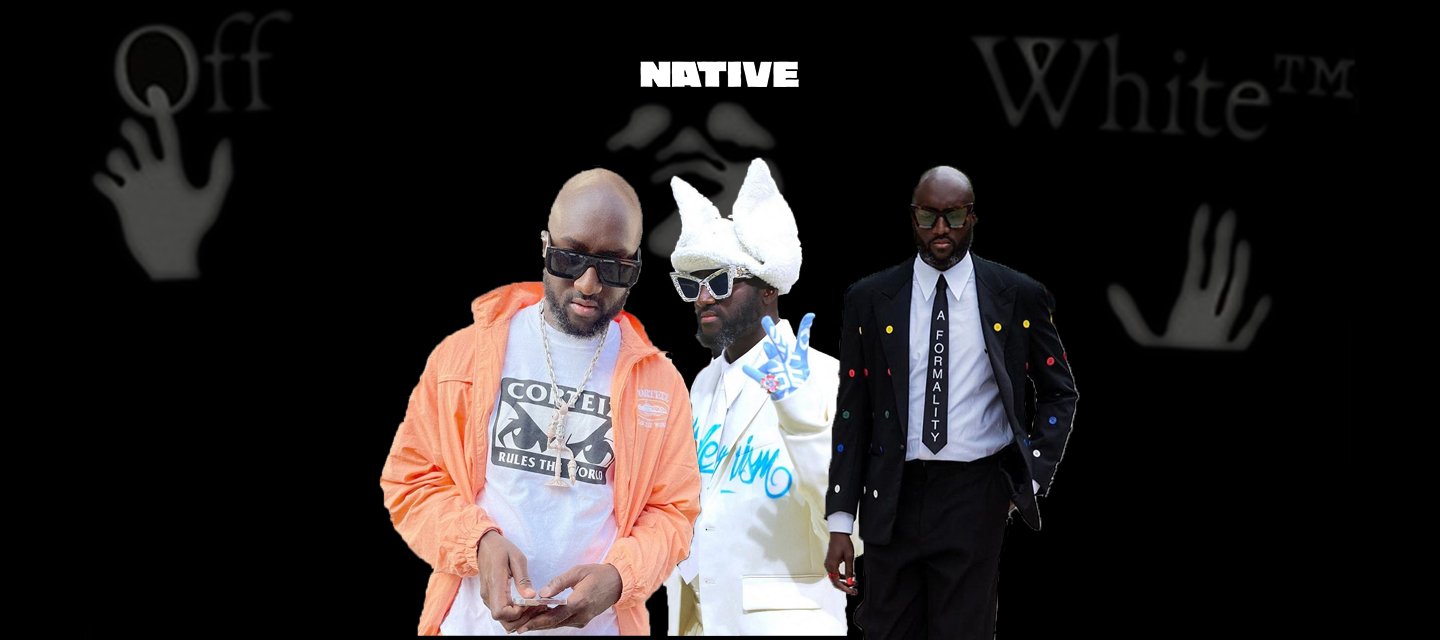 Remembering Virgil Abloh: A creative dreamer beyond words
In Loving Memory of Abloh
Last Wednesday, along Miami's picturesque cargo harbours, Louis Vuitton showcased the final collection of Virgil Abloh, paying tribute to the visionary who devastatingly passed away two days prior. Unbeknown to us all, Virgil—at the height of his success in the past few years—had privately been battling an aggressive form of cancer. Abloh was only 41.
Perhaps, an article alone is not enough to express how impactful Virgil Abloh was to our culture. It's no easy feat honouring a man who achieved so much, at home and abroad, in record time. The palpable sadness and endless personal stories all across social media are a testament to how much he shook up the world, touched lives, and broke barriers in such a short time.
Virgil was a multifaceted creative, without limits. Though he graduated with an architecture masters degree from the Illinois Institute of Technology, his work transcended any single career or trade. He designed clothing, buildings, cars, curated art exhibitions and wrote books. What's even more impressive is that he excelled and became successful in each discipline he took on. This is almost unheard of unless you go back to the days of renaissance men like Leonardo da Vinci and Galileo, who dabbled in all art forms from science, poetry & architecture. Virgil was our Black African renaissance man.
Virgil Abloh is, of course, best known for his creative and unorthodox take on fashion, using his brand Off-White to collaborate with a variety of brands: from Nike to Jordan, Moet champagne and Mercedes Benz. From Serena Williams to French footballer Kylian Mbappe, Virgil also collaborated with the best of our sportsmen and women to re-imagine sportswear.
In his true creator form and element, Virgil's final days were spent planning every detail of the LV Spring/Summer 2022 show, texting and direct messaging his guests, inviting musicians, new and old, from Pharrell to upcoming UK drill artist Central Cee. As guests mourned the passing of one of our generation's cultural tastemakers, Abloh's innovative imprint was also palpable throughout the show—this speaks volumes to the character of the man. The show began with a clip of a young Black boy, riding his bike, before flying high in a red "LV" hot air balloon.
That same hot air balloon blazed and floated in the background of the show, as the models walked through the industrial style runway. A towering multicoloured statue of Virgil Abloh overlooked the runway, a metaphoric expression of the creative he was. The night sky was lit up with fireworks and a 3-D light display dancing to spell out "VA" with paper plane outlines that shone through the sky and make paper-plane shaped outlines. The show fittingly titled "Virgil was Here" was the perfect send-off for Abloh, who, like the young black boy, was a dreamer through and through.
Abloh's passing is felt greatly across the African creative community for many reasons. It wasn't too long ago that we all were celebrating the remarkable news that the Ghanaian-American had taken the role of menswear designer at the prestigious fashion house. The announcement would make him the first black designer to hold the position, a monumental feat to say the least. Like a dream come true, his first Vuitton show in June 2018 took over the Palais-Royale park in Paris and featured a rainbow coloured catwalk while paying homage to the imaginative storyline from L. Frank Baum's 'Wizard of Oz.' The show ended with a touching full-circle moment: Virgil Abloh tearfully hugging his good friend Kanye West, with who he had started his fashion journey back in the late 2000s.
View this post on Instagram
Abloh designed from the position of an observer; he was reluctant to call himself a designer or an expert. By living out his "wildest dreams," achieving things that seemed impossible to younger Black kids, being in places he—according to society—shouldn't be, he inadvertently expressed through his work that he was just like any of us. And in his own words, we could "do it too". He was positively obsessed with all forms of product, and how we bought and consumed things. He would take simple, everyday things from Evian water bottles, Ikea clocks and rugs, and reconstruct them in ways one would think to design and appreciate a sculpture or artwork.
For Virgil, it was all about leaving a mark. Abloh made it clear from the get-go that he was serving Black culture, hoping to open the door for those behind him. After all, that was his testimony. He, too, was once an intern trying to navigate the world of fashion. He most famously interned with Kanye at Fendi in 2009 and before that, he was blogging and documenting things that inspired him, like all young creatives.
It wasn't uncommon to see Abloh selflessly supporting and mentoring up and coming designers. One of which hailed from his place of birth, Ghana. Virgil championed many creatives back at home including Joey Lit, the founder of an alternative streetwear brand, 'Free The Youth.' Earlier this week, Joey shared the personal messages with the designer revealing how Virgil took time to encourage the team, share potential ideas and partnerships, and discuss plans for pop-up shows and events in Ghana. Parallels can be drawn between him and Joey, as "PYREX vision"—Virgil's first streetwear brand in 2012—started with only T-shirts with screen-printed designs. It soon became the uniform for the free-spirited, do-it-yourself creative movement Virgil and his team of creative friends were spearheading.
Virgil Abloh did the same with leaders of the new wave of Afrocentric streetwear: Norwegian-Based, Daily Paper. Together, they were able to create a collection that would fund the construction of Ghana's Freedom Skate Park. The designs paid homage to Ghana's rich reserves of cocoa, with all proceeds going to the Skate Park's funding.
View this post on Instagram
Outside his service to the creative community back home and in the diaspora, Abloh also had his hand in several pots. As a DJ, it was clear that Virgil stayed inspired and was continually tapped into music culture from Africa. He was the go-to DJ for rappers who needed that social seal of approval. Skepta famously rapped, "I'm wearing Louis, can't you see Virgil's in the office?" He's not the only one who's waxed similar lyrics about the icon. Burna Boy hailed Virgil in a similar way on his Polo G-assisted single, "Want It All". In recent times, he collaborated with Nigerian superstar, Wizkid and British-Ghanaian rapper Headie One, creating each artist a custom pair of Louis Vuitton tracksuits.
Why did his designs resonate with us so much? Using tags, street-sign markings, arrows, and ironic quotes as his design signature, Virgil's ideas spoke for themselves…literally. At Louis Vuitton, Virgil designed first and foremost, from the perspective of a Black man. It made luxury fashion relatable, whilst at the same time, retaining its air of high fashion. Abloh designed things that were not just good to look at, they were also highly functional and sometimes even bizarre. He would also sprinkle little hints of his Ghanaian heritage, with traditional highlife soundtracks for his LV Hong Kong SS21 show, and wrap style designs paying respects to Ghanaian Kente and Ntoma, worn by royals. Nothing was ever amiss when Virgil designed it, yet, the ineggable legacy he leaves behind does not make his passing any easier to swallow.
It's safe to say, Virgil was one of a kind. Wasting no time, he lived with urgency and gave his all while on earth, and in turn inspired a whole generation of Black artists and creatives. Wednesday's Louis Vuitton show ended with Virgil's distinctive voice, and his fast-thinking, witty way of speaking, booming around the resplendent location. It was taken from a short clip from one of his online talks he gave to young creatives. Show guests were left with a quote that best encapsulates his inspirational career and represents all that the man and icon was.
A quote he should be remembered by, and a quote that encourages us all to continue his legacy in our own ways:
"There's no limits, and young people […] life is so short that you can't even waste a day subscribing to what someone thinks you can do versus knowing what you can do, and that's like the switch in your head, if you can get to a place where you can act on that in the next hour after I'm done speaking, I guarantee you it's a domino effect…"
---