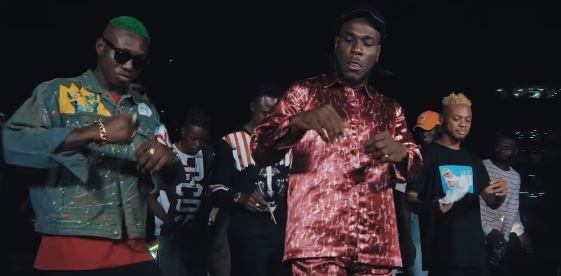 Zlatan & Burna Boy link for another club-ready banger, "Gbeku"
Another dance craze is on the horizon
"Mo gbe Zanku wole, mo ni ko fade shaku shaku (I brought in Zanku and told them to fade the shaku shaku)", Zlatan rapped on Burna Boy's "Killin' Dem", where he's aware of his influence on the scene. Now, in keeping with the same energy, the two artists have linked up for a sequel collaboration, "Gbeku", and they are looking to spring the same magic of their previous work.
Produced by Rexxie, the club-ready beat merges Makossa-style guitar harmonies with rattling shakers and thumping drums. Burna delivers the infectious hook in Yoruba, singing instructive lyrics meant to guide listeners through the Gbeku dance, while Zlatan drops two rapped verses, splitting his lyrics between brags and dancefloor filler lines.
While Zlatan has partly performed the dance in the music videos for "Shotan" and "Yeye Boyfriend", a music video displaying the Gbeku dance in its full format should arrive soon. "Gbeku" is giving us another taste of what to expect from Zlatan's upcoming debut album, 'Zanku', due for release this November 1.
Stream "Gbeku" here.
Featured Image Credits: Youtube/Onaspaceship
[mc4wp_form id="26074″]
---
Dennis is not an interesting person. Tweet Your Favourite Playboi Carti Songs at him @dennisadepeter
---