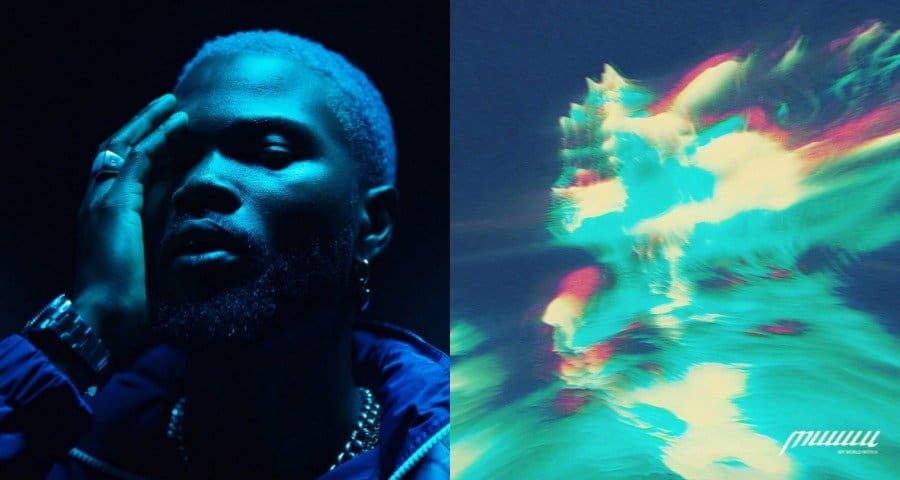 WurlD makes a remarkable return with new 2-song pack, 'MWWU'
The velvet-voiced singer swings from Afro-Soul to Amapiano
With two stellar projects in 2019 – debut EP'Love is Contagious' and the Sarz collab'I Love Girls With Trobul' – WurlD effectively took up space as one of the better skilled troubadours in Afropop.  As if those tapes weren't resounding enough, the Nigerian singer returned in May 2020 with his third project in just over a year,'AFROSOUL', a purposeful expansion of his abilities to include personal introspection and eclectic musical choices that better reflected his "African-ness." Six months later, he shared a deluxe edition of the EP, adding two new songs to fit into the exhibition.
When The NATIVE last caught up with WurlD, he confirmed that the deluxe edition of AFROSOUL was one of the releases paving the way ahead of his debut full-length, which he assured was in its latter stages of creation. In the nine months since, he's been relatively quiet, with his only drop being the remix of "Bossy" with Amaarae and American rapper Erica Banks. It's not the debut album he promised but the singer and songwriter is back with 'MWWU', a two-song pack that highlights WurlD's commitment to constantly creating without sonic borders.
View this post on Instagram
"You guys are going to be hearing a lot of WurlD, from Afrobeat to Trap, just fusing the vibes and I'm always going to be experimenting," he declared last year, and his latest makes good on the latter ethos. "SPUNK," the first of two tracks, continues in the lineage of his ability to bottle steamy moments into intoxicating songs. One of his smoothest songs till date, WurlD's velvety voice glides gently thudding tribal percussion, exuding the sort of sensuality apt for two lovers in each other's arms on satin sheets. Assuring his partner that she's "got that spunk," his breathy singing underlines the infatuation and total devotion in the lyrics, while the money counter synth riff emphasises the lengths he will go to in order to satisfy her material needs.
For the second track "STAMINA," he collaborates with South African DJ/producer twin duo Major League Djz for an Amapiano cut that leans closer to the soulful side of the wide-ranging subgenre. Given his willingness to experiment and having delved into Electro-inflected styles on 'ILGWT', trying out Amapiano was a matter of when—not if—for WurlD, and it is very refreshing that he's worked with artists from the sound's originating country. He floats over the production, addressing a love interest of his lustful desires and a commitment to satisfying her physical wants. Also featuring contributions from SA DJ/producer, LuuDadeejay, the lush groove of "STAMINA" is adorned by glittery keys and log drum embellishments to match WurlD's impassioned vocals on the hook.
Both tracks on 'MWWU' are stylistically different, and they serve as excellently displays of WurlD's ability to transform whatever instrumental he sings over into compelling  expressions of his singular  artistry. It's a welcome return from one of Afropop's most unique voices—hopefully we don't have to wait for too long for that album.
Listen to 'MWWU' here.
---
@dennisadepeter is a staff writer at the NATIVE.
---