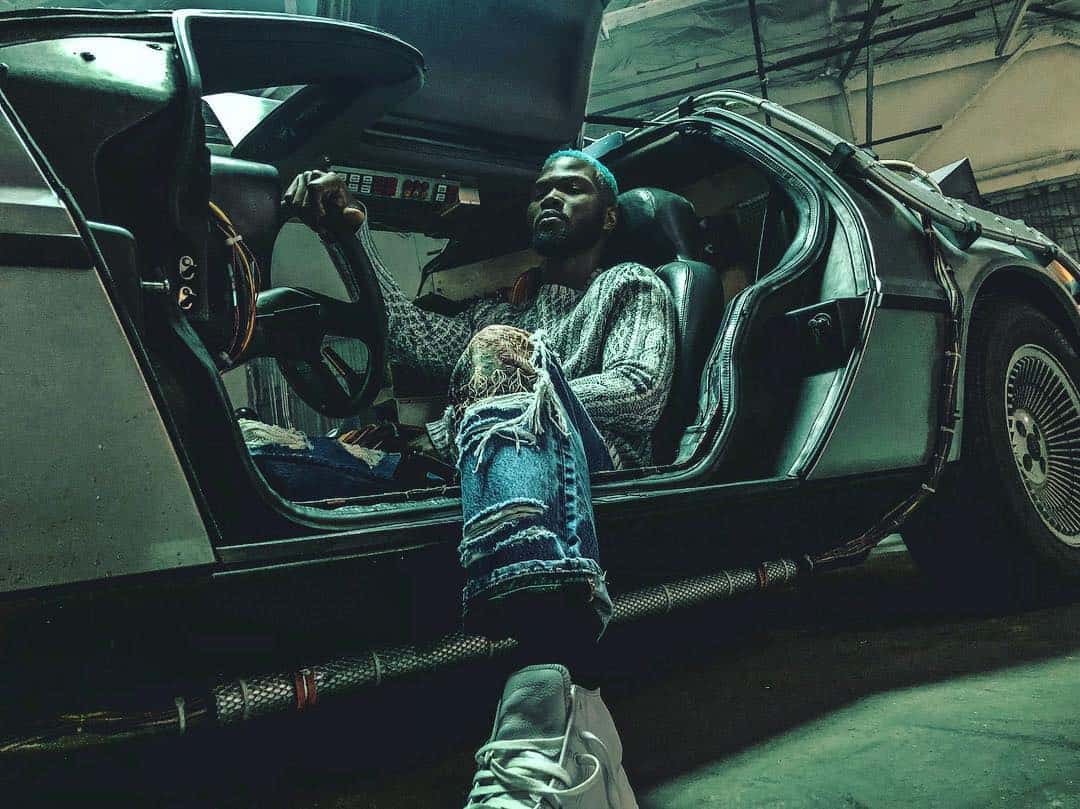 Essentials: WurlD's 'Love is Contagious' EP
A 9-track offering celebrating the satisfying feeling of love
WurlD makes his electronic pop anthems both slow-burning and urgent, pairing delicate verses with bursts of cinematic production. The America-based singer-songwriter collaborated with Walshy Fire and Shizzi on "Show You Off", detailing his leisurely romantic intentions. True to his words, it has taken nearly three years since before the eventual release of his anticipated 'Love is Contagious' EP, containing the three other pre-released singles and five new tracks.
https://www.instagram.com/p/Bu26LO4nCD9/
The project's pre-released singles "Paranoid", and "Contagious", asides establishing WurlD's fascination with romance, also laid the foundation for his genre-bending antics, fusing indigenous African beats with his R&B influences. However, the third track on the EP, "Gbemisoke", finds him embraces his Yoruba roots as he has never done before as he sings a catchy hook in Yoruba to match the Afropop beat Shizzi produces.
Swerve produces a mid-tempo beat for "Feel Right", creating an ambient pool of harmonies, mixing synth percussion, drum machine riffs, vocal samples, and bird chirping samples. Over the atmospheric beat, WurlD coos with a deep serenity that adds to the calming mood the beat already hints, singing "I Just Want To Be Right/ Make You Feel Right". WurlD's songwriting prowess is however the highlight on "Candy", wielding his soft voice like a poet's quill, all swift strokes and vivid imagery, using the sweet treat to describe his romantic relationship with a love interest. WurlD's googly-eyed romance continues on "Drown", singing "You're My One Obsession/You Get My Full Attention", channeling a melodic Afropop flow over the groovy beat Leriq produces with mid-tempo drum riffs, rattling samples, electronic guitar harmonies, and percussion.
'Love is Contagious' closes with the sultry groove of "So Good", set to the folk instrumentals Mike Best produces, mixing guitar strum licks, rattling samples, traditional drums and percussion. While performs his heartwarming tribute to the pleasant effect of being in love, singing "Sometimes It Looks Like We're Losing/ I'm Feeling new Cause She Keep Me Alive". The lightweight rhythm of the intricate but amiable playful style of simple chord strums guides the momentum along while WurlD offers warmth with his playful melody. "So Good" is the musical equivalent of the sun coming out from behind the clouds.
All 9 tracks on 'Love is Contagious' highlight WurlD's ability to recreate the delightful feeling of being in love, expressing even the paranoia from being in a relationship in a charming light. It's a true testament to his virtuosity.
You can stream 'Love is Contagious' below.
Featured Image Credits: Instagram/thisiswurld
[mc4wp_form id="26074″]
---
You are meeting Debola at a strange time in his life. He wandered into a dream and lost his way back. Tweet at him @debola_abimbolu
---