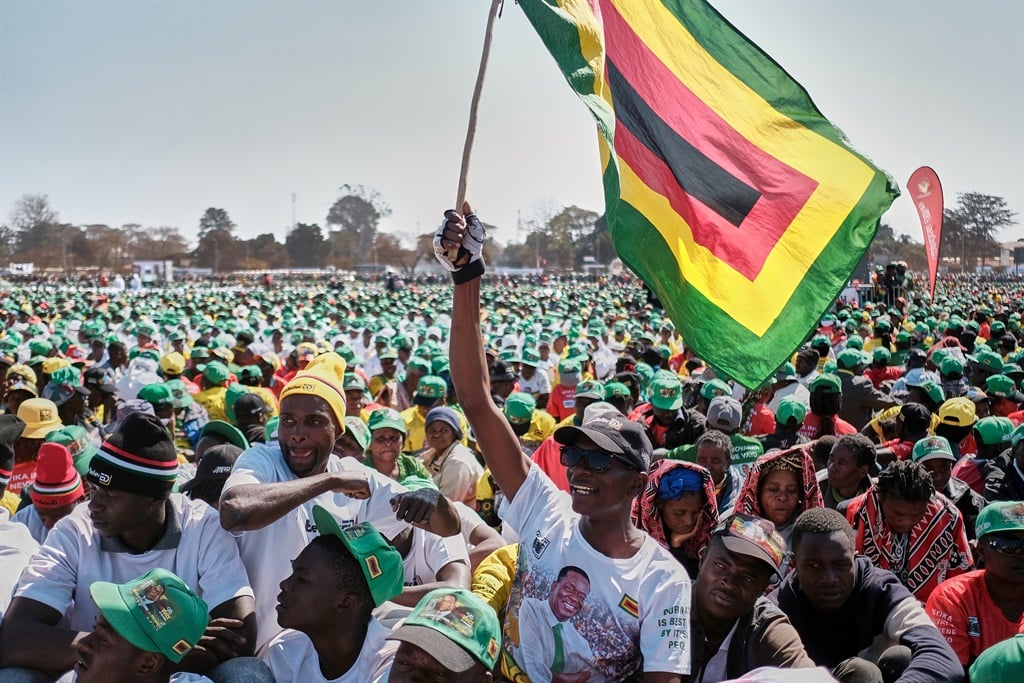 What's Going On: Zimbabwe Heads to the Polls, ECOWAS Rejects Niger Proposal & More
And the Somalian government bans TikTok
"What's Going On" Tallies Notable News Headlines From Across The Continent — The Good, The Bad, And The Horrible — As A Way Of Ensuring That We All Become A More Sagacious African Generation. With This Column, We're Hoping To Disseminate The Latest Happenings In Our Socio-Political Climate From Across The Continent, Whilst Starting A Conversation About What's Important For Us To All Discuss. From Political Affairs To Socio-Economic Issues, 'What's Going On' Will Discuss Just That. This Week's Headlines Come From Niger, Somalia & Zimbabwe
---
ECOWAS REJECTS NIGER'S 3-YEAR PLAN 
Days after arriving in Niger Republic to hold peace talks with its military junta, the Economic Community of West African States (ECOWAS) has rejected its proposal to return to civilian rule after three years. On Saturday, the self-imposed Nigerien Head of State Abdourahmane Tiani revealed this, although he gave no further details and said that the principles for the transition would be established in thirty days time, when a dialogue hosted by the junta would take place.
The ECOWAS had sent a delegation headed by Abdulsalami Abubakar, the former Nigerian Head of State. It was however the body's commissioner for political affairs, peace and security Abdel Fatau-Musah who responded to Tiani's proposal, rejecting it in clear terms. "ECOWAS is not accepting any prolonged transition again in the region," he said to Channels TV early on Monday. "The earlier they give back power to the civilians and concentrate on their primary responsibility that is defending the territorial integrity of Niger, the better for them". 
The situation in Niger Republic has attracted not only the indirect involvement of global superpowers like Russia and America, but it's been discussed as a major political moment within Africa, especially with a lot of citizens increasingly disillusioned by the government in their respective countries. This new development comes after the ECOWAS threat of a military intervention in Niger, which Fatau-Musah says "is very much on". 
ECOWAS Rejects Niger Junta's Three-Year Transition Plan
The junta has said Niger does not want a war but would defend itself against any foreign intervention if compelled to. https://t.co/Xfjj2WMrgB pic.twitter.com/C3Aa7KRidE

— ARISE NEWS (@ARISEtv) August 21, 2023
SOMALIA BANS TIKTOK, TELEGRAM & 1x BET 
The government of Somalia has announced a ban on social media platforms TikTok and Telegram, and online betting site 1XBet, which it claimed were being used by "terrorists" for the purposes of propaganda. The decision came out on Sunday evening, and across informed parties, was considered an extension of the Somali government's move against the radical islamist group Shebab, which has been locked in violent battles with the central government in Mogadishu for more than fifteen years now. 
Internet providers were ordered by the Ministry of Communication and Technology to cut off access to the three platforms by August 24, warning that legal action would be taken in the case of inaction. According to the Ministry, TikTok, Telegram and 1X Bet were used by "terrorists" and "groups spreading immorality to "disseminate violent images and videos and mislead public opinion", and banning them would "speed up the war [against] the terrorists who have spilled the blood of the people of Somalia". 
This comes with little surprise as many governments across Africa have proven their disregard for freedom of speech and the channels which allow them. With no proper alternatives in place, users are left to deal with the sudden disruptions to their everyday lives. Internationally-owned social media platforms like TikTok have thus been the subject of intense scrutiny by governments, with privacy and economic concerns heavily influencing their policies along the line. 
Somali Government Bans a number of Social Media platforms among them being Tiktok and Telegram. pic.twitter.com/zA73aLLug7

— Lulu Hassan (@LuluHassan) August 21, 2023
ZIMBABWE HEAD TO THE POLLS 
In two days time, Zimbabwe will head to the polls for her general elections. Among other national posts, the people of Zimbabwe would elect a new president, which has typically dominated conversations leading up to Wednesday. The primary contender is the ruling president Emmerson Mnangagwa who assumed office after the military forced Robert Mugabe to retire in 2017. 
The party Mnangagwa belongs to, ZANU-PF, has been in power since the country's independence in 1980. He was also a close ally of Mugabe until they had a falling out and for many Zimbabweans, especially young people, the incumbent's ideas haven't shown any intent of moving the country forward. Being eighty years himself, Mnangagwa finds himself on the opposing end of youth ideology, and it's even more sketchy considering the election which won him his first official tenure was widely disputed. 
Nelson Chamisa, from the Citizens Coalition for Change (CCC), is the major opposition. He's much younger, at 45 years old, and came second with 44% at the 2018 elections. After a court ruling in 2020 stripped him of the leadership of the former main opposition Movement for Democratic Change (MDC), he formed the CCC last year and has repositioned himself as a popular face ahead of the forthcoming elections. 
---