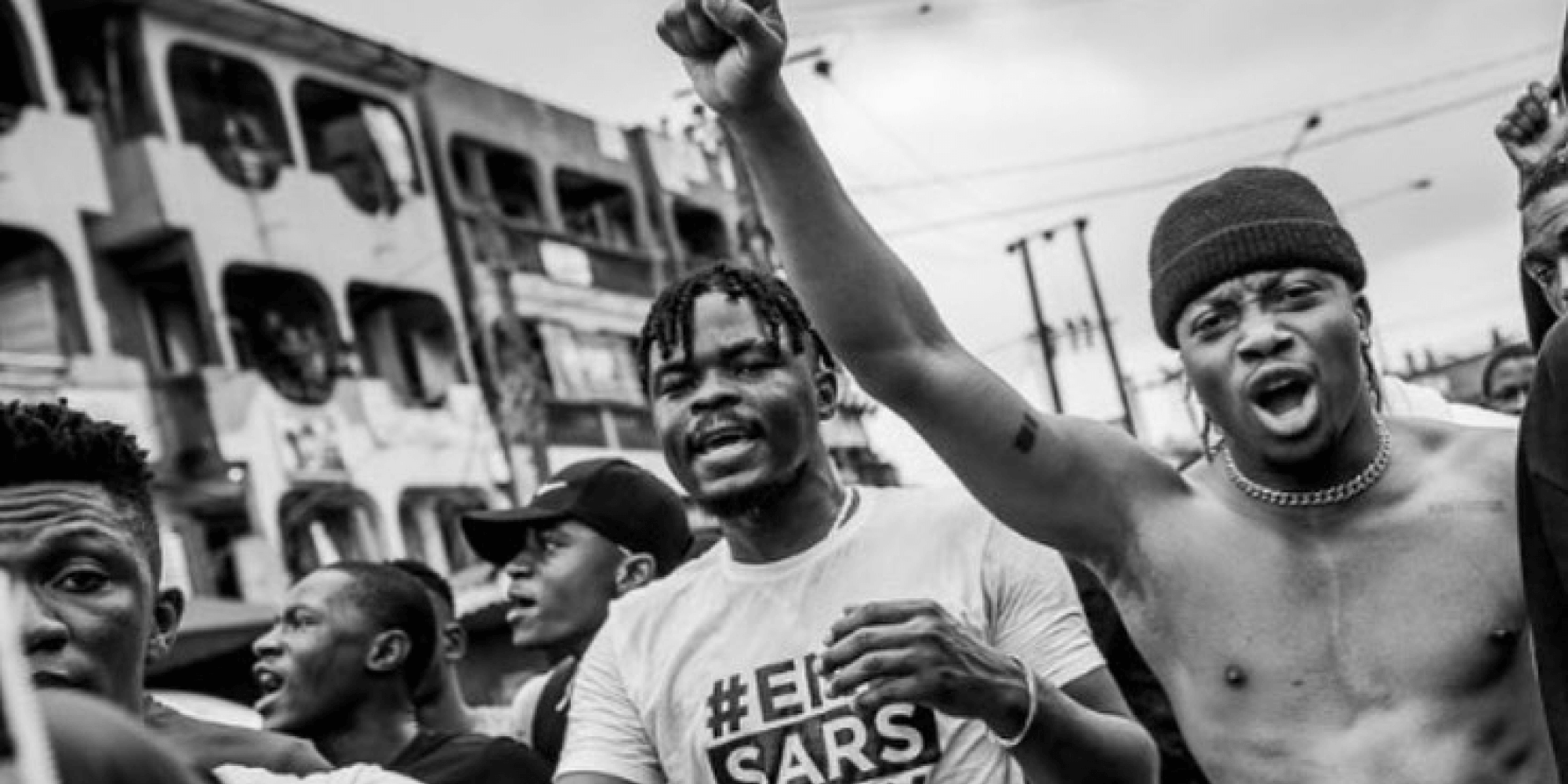 Oxlade's manager, Ojah B seriously injured following police detention
Following his unlawful arrest at the peaceful protest in Surulere
Social media users in Nigeria have continued to use their platforms to spread the injustice perpetrated by the men of the Nigerian Police Force. Though this makes for horrific viewing as the bartered bodies of SARS victims are displayed for the world to see, young people are counting on it to raise more awareness on the dire state of things.
Earlier on in the week, the video of Oxlade's manager, Ojah B getting dragged on the street by the police amongst many other cases of the police picking peaceful protestors off the streets sparked even more outrage from the people. While protesters have remained peaceful, carrying protest signs to convey their outrage, the police responded with violence in several different ways, from beatings to unleashing teargas and even in some cases like Jimoh Isiaq's, death.
TW:

Members of @PoliceNG brutalising Ojah B, the manager of @oxladeofficial, at #ENDSARSprotests against Police Brutality. pic.twitter.com/emPTXBc1l1

— The NATIVE (@NativeMag) October 12, 2020
While efforts were made by the Feminist Coalition to ensure Ojah B and all other protestors who had been detained in Surulere were released, Ojah B, unfortunately, has been badly injured. In a photo released by Oxlade earlier today, it shows his manager's hospital report, which shows that he has developed a swelling in his brain, and also can't control his fingers.
Ojah B's case is an example of how the Nigerian Police have shown little regard for human life, as there was no reason stated for his arrest or the torture he faced. We could see that he was being brutalised in broad daylight, so we can't even begin to imagine what he was faced with behind closed doors.
It is also important to note that as we are fighting for SARS to be completely disbanded, the regular Nigerian Police are responding with violence, which continues to prove our point. These are the reasons young Nigerians are risking their lives every day.
Our prayers are with Ojah B at this time, and we hope he recovers quickly.
my brother has a swelling in his brain and he can't control his fingers, thanks to the Nigerian Police. Thank you Nigerian government for failing the youth. I am lost for words right now, but please keep my brother In your prayers pic.twitter.com/pGXPxr8eRz

— oxy 🐐 (@oxladeofficial) October 15, 2020
Featured Image Credits: Instagram/Oxladeofficial