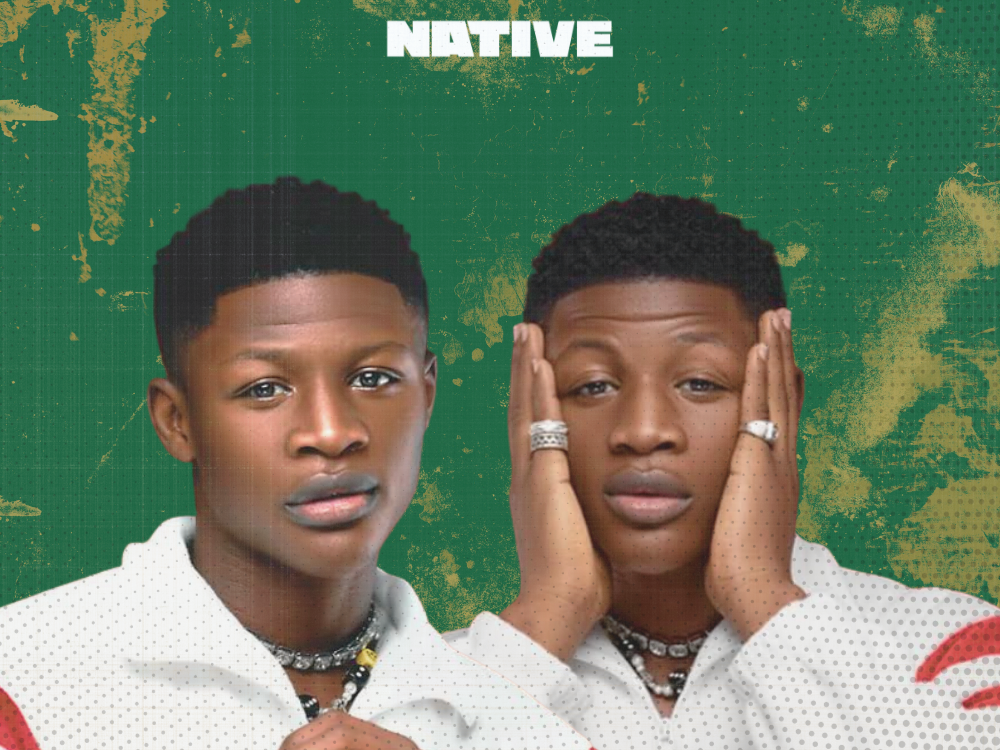 Track-by-Track: Tolibian walks us through his debut EP, 'Alien'
An introduction to his exuberant and hyper-realistic approach to street-pop
Unlike many young artists who dream of scoring multiple hit songs and sold-out shows, Tolibian didn't start making music with lofty ambition. "I found myself doing music, it's not something I learned," the Ilorin-raised singer told The NATIVE fairly recently via a Zoom call. "I did not have any broad knowledge about it. So I see myself like an alien, I see myself like a stranger in the midst of people doing music." In that sense, it's fitting that his new debut EP is titled 'Alien', an introduction to Tolibian's exuberant and hyper-realistic take on street-pop.
View this post on Instagram
Stemming from a string of viral song covers, especially one of Buju's "Peru (Refix)," itself a cover of the Fireboy DML smash hit, Tolibian became an online sensation, the meme-worthy nature of his nasally croons endearing him to listeners looking for a balance of comic relief and tangible craft. In the few years since, he's been building his catalogue as a growing artist, especially showing his chops as a storyteller on his biggest song yet, "Abaya Palava" and its attendant remix with singer Raybekah.
With 'Alien', Tolibian presents his initial vision for making relatable music, packing his lyrics with everyday emotions, especially the desire to live a full and fulfilling life, while the mix adds a cruddy charm to the colourful musical direction. "The EP title 'Alien' is all about me embracing my uniqueness," he candidly offers. "The uniqueness is the ability to do music even after the fact that I did not learn it or have any proper understanding about it and breaking free from societal norms and celebrating my individuality. So I'm trying to let my music transport listeners to a world where they can truly be themselves."
Below, Tolibian walks us through the four succinct songs that make up the eleven minutes of 'Alien'. The conversation has been lightly edited for clarity.
"ALIVE"
I'm going to start by saying being a musician on the journey to be known is a roller coaster of emotions. It is a mix of excitement, hard work and perseverance. You face a lot of challenges and setbacks on the journey to be great and on the journey to be known but also incredible moments of joy and fulfilment when you connect with your audience through your music. So one just has to stay true to yourself and keep creating. I never give up. So I called "Alive" a real anthem for those going through the hustle, for every hustler because it is all about acknowledging the struggles you've been through but also having that hope and belief that as long as we are alive, better days are ahead. 
"DAY BY DAY"
The lyrics for "Day By Day" are already so powerful and inspiring if you listen to it. That's the new single I just dropped today. The song speaks to the struggles faced in life and the importance of staying strong and having faith. It is all about taking life one at a time, day by day staying true to yourself and not letting anyone bring you down. The lyrics also highlight the love and support from my mother's prayer, which I call a beautiful testament to the strength of family. So let this music be a reminder to keep pushing forward and embracing the journey and never giving up. That's what "Day By Day" is all about. 
"PARTY EGO"
"Party Ego" is all about not settling for less and embracing the YOLO mentality, I [say] in my lyrics and I quote, "I'm glowing like the city light/And I'm looking good on my own/So no pressure, just doing my thing/And I'm cutting ties with negativity." That's just what the song is all about. 
"HAPPY"
"Happy" is a breakthrough song. Anybody listening to "Happy" should just feel that breakthrough and manifest greatness and all that kind of stuff. 
"DEJA VU"
The lyrics in "Deja Vu" speak to the power of self-belief, resilience and staying true to One's self. There's a line in the song I said, "Multiple is a times two." So that line is more like a mantra for doubling my effort and achieving greatness. So my words are to remind us to brush off negativity and keep pushing forward. Most especially, trust your craft and never give up, keep pushing forward.
Listen to 'Alien' here.
---
Interview by Uzoma Ihejirika.
---