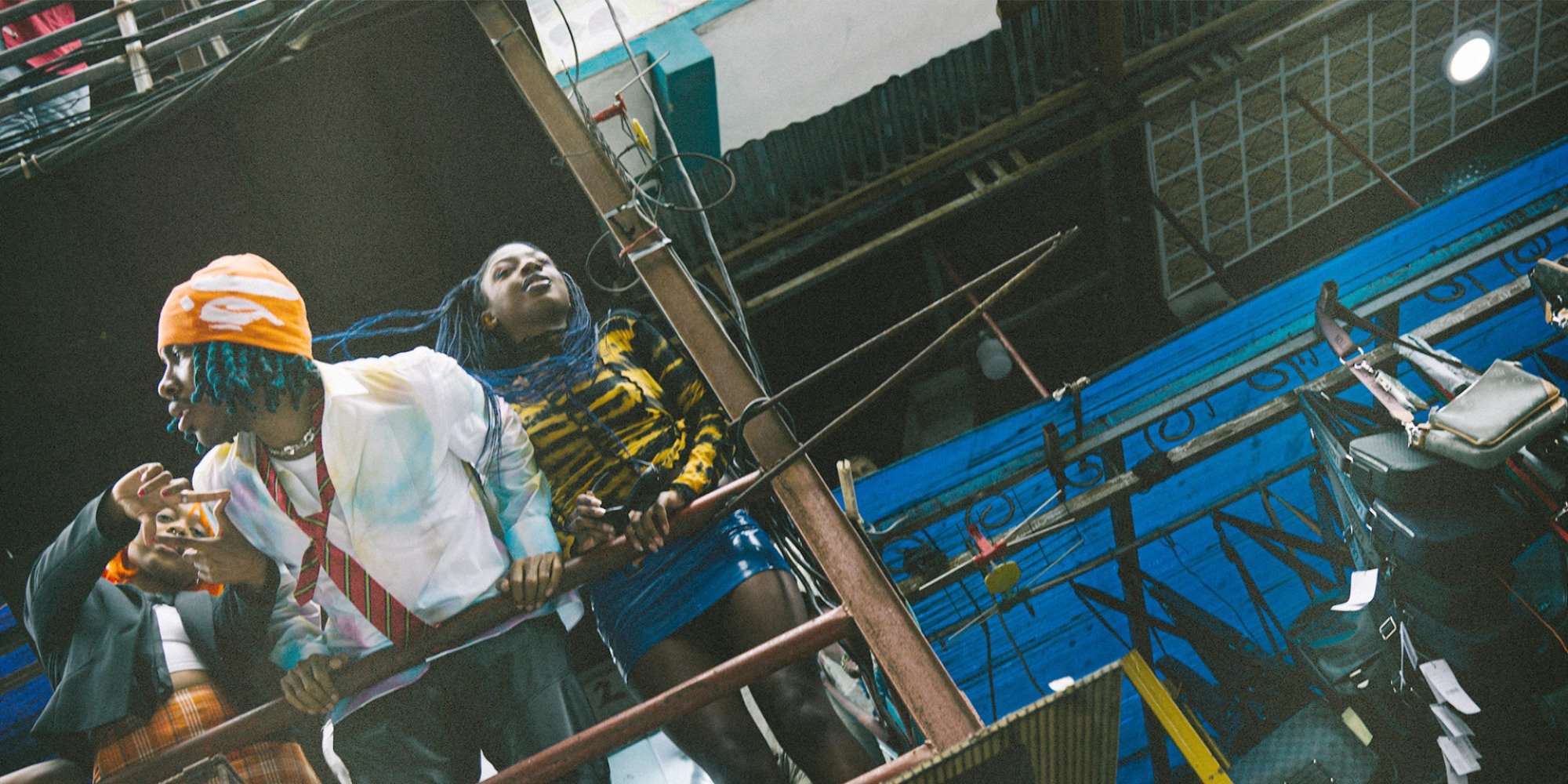 Welcome to Cruel Santino's Subaru World
#SubaruBoysWorldwide #SubaruGirlsUnlimited
Two years ago, Santi, as he was known then, released his long-anticipated debut album, a project that unwittingly solidified the shift in Nigerian Pop's previously homogenous soundscape. Off the back of 'Mandy & The Jungle', as the acclaimed album was called, Santi inked a deal with Atlanta-based record label, LVRN, dropping into the States for a mini US tour, appearing on multiple festival lineups.
Cruel Santino's performances alongside the likes of Tyler, The Creator and Doja Cat, culminated in his first ever headline show, a savage rage that took place in London's gentrifying creative Borough of Islington. Coming back to Lagos to give his day ones a taste of what the world had already witnessed, following the December madness and a bit of January debauchery, Cruel Santino went ghost. He would return four months later, in April 2020, with a promise of an album – 'St. Helena' it was to be called if the rumours and the 'S.H' initials in his bio at the time were to be believed.
Turns out, the rumours were untrue, though probably not unfounded. Announced during the lockdown, the album campaign spearheaded by "End of the Wicked" seems like a lifetime ago. To expect Santi – or anyone, for that matter – to hold to their pre-COVID plans would be to deny the notorious polymath his adaptive capabilities. In many ways the world has changed, and – even if just by the album's visual direction and name – it is clear that Santi, now Cruel Santino, has done a great deal of changing too.
Sometime during 2020, Cruel Santino became a Subaru Boy. To some, Subaru is a car manufacturer in Japan, to others, it's a hair-dye brand. To all those hip, Subaru is Cruel Santino's latest dalliance with existential architecture through audio-visual expression. After affairs with Suzie and Mandy, individual women with their own enchanting and eccentric personalities, 'Subaru Boys' is a project that puts Santi's tight network of creative comrades at its front and centre.
new world
new sounds
Subaru boys : FINAL HEAVEN
my 2nd album
<<22/10/21>>> pic.twitter.com/uRVCpMS7ke

— Santi (@cruelsantino) September 23, 2021
"I'm going to make this album a fucking world. I'm going to make this Subaru world a universe that when you hear it, when you enter it, you know you're in Subaru," Cruel Santino explains in the game sequence trailer for the forthcoming album. Teasing the new songs that will populate the album, as well as sharing what we can only assume are BTS clips from music videos to come, Cruel Santino introduces new animated characters and also brings back the gem that was the Late Night with Daisy Ola show, starring Cruel's multiple erratic personalities.
Something of a creative genius in these parts, Cruel Santino knows how to entertain a crowd, in concert, online and through his music, of course. Judging by the epicness with which the 'Subaru Boys' rollout has begun, this 'Final Heaven' (and I sincerely hope there is nothing too final about it) is set to be another round of Cruel fun, that captures ears, minds and hearts of listeners worldwide. "By the time we're done with this everyone is gonna wanna be a Subaru Boy or a Subaru Girl." I know that's right! Where do we sign up?
Featured Image Credits/Cruel Santino
---