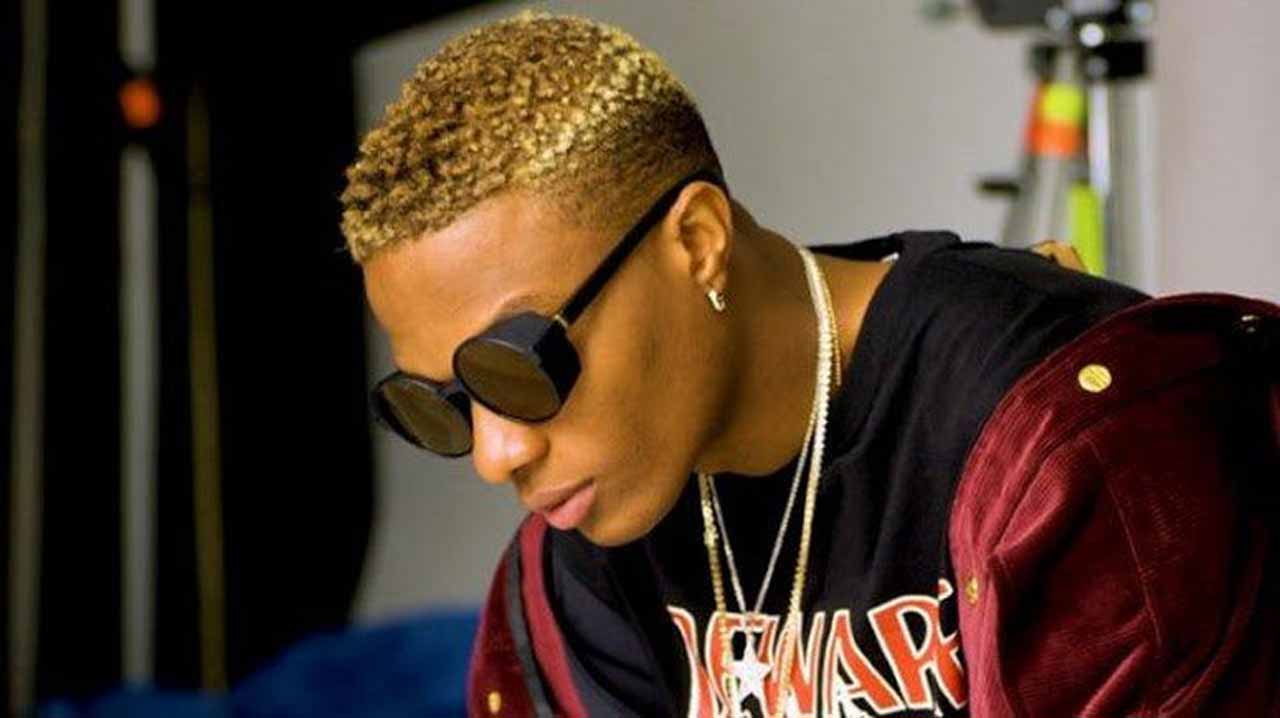 The underrated triumph of Wizkid's 'Sounds from the Other Side'
An defining moment often attacked for forgetting its 'roots'
There was palpable anxiety around Wizkid's trajectory in 2017. On the heels of the behemoth success of "One Dance", the Drake-headlining chart-topper – and a milestone major label deal in the tuck – the world had become Starboy's domain, and in typical Nigerian fashion, we asked: What next?
The task ahead of Wizkid was monumental. On the one hand, he had to live up to the hype and package himself in a musical context that would be digestible by global audiences. On the other hand, he was also meant to appease us – the fans back home who had helped catapult him to global stardom. Nigerian audiences over the past two decades have been spoilt for choice by the proliferation of Afropop back home, and despite supporting his evolution, we just wanted Wizkid to continue churning out the trademark hits we had grown accustomed to.
Having established himself as the most prominent voice in African pop music with his classic debut album, 'Superstar', and a subsequent overflow of smash singles, Wizkid's sophomore LP, 'Ayo', wasn't received too kindly. It was panned by many for being unimaginative, with critics pointing at a lack of depth and citing the anthemic juggernaut, "Ojuelegba", as the album's  main saving grace.
In all honesty, Wizkid's second go-around was indeed bloated, but pop albums are designed to spawn hit singles and keep listeners talking—'Ayo' was successful on both these fronts. The album had its undeniable hits in "Jaiye Jaiye", "In My Bed" and "Show you the Money", and it was clear Wizkid had masterfully side-stepped the much dreaded sophomore slump.
Treading an experimental path with his third project, the reception to Wizkid's 'Sounds from the Other Side' was similar to his previous LP. Much like 'Ayo'. Wizkid expanded upon his musical influences from highlife, reggae, contemporary and electronic dance music, fine tuning the alchemy and partnering with a diverse range of heavyweights to present a well-aggregated blend.  'SFTOS' found the singer embracing the full range of his voice, from Highlife projections on "Sweet Love", to the Afro-R&B schemes of "One For Me", and minimalist tropical synths on "Picture Perfect".
Most Nigerians imagined that given the support of a major label, Wizkid would use this opportunity to fully present an authentic 'Nigerian pop album' to the world, however, the only problem with that was he had already established himself within that sonic realm with his two full projects that came before. The status of 'Superstar' as arguably one of the five greatest Nigerian pop albums is undisputed; 'Ayo' was interestingly met with mixed reviews but its legacy has endured; for 'SFTOS', Wizkid sought to chart new territory whilst maintaining his Nigerian roots.
Critics, who constantly yearn for 'substance' from Wizkid, raised the case once again upon the release of 'SFTOS', a classic case of critics expecting an artist to do what they expect, instead of allowing artists refine what they are best at. While Wizkid has had introspective and affecting cuts reflecting on his background, the labours of his Mum and brief insights into Nigerian society, his strongest inclination wasn't toward personal exploration and social commentary, and it didn't need to be.
An artist's role is to express themselves in the best way they deem fit, some people can ride trends to great effect, others focus on examining society and articulating their perspective. The variance and infinite possibilities have been one of the reasons why music remains one of the most popular mediums of entertainment. In the case of Wizkid, it would be safe to say he viewed 'SFTOS' as an opportunity to test his vocal dexterity, and experiment with blending sounds that have most likely influenced his musical palette all his life, in a unique and all-encompassing way. From salsa spurts, thumping house production, to R&B melodies, 'SFTOS' ambitiously draws inspiration from across Africa and the diaspora to present perhaps the most comprehensive blend of 'African Sounds'. This is most likely what the 'Other Side' represents for Wizkid; the eclectic harmonies of African pop rhythms.
In the aspect of collaborations, Wizkid assembled a diverse cast to create one of the most seamless pop albums in African music. In stark contrast to the out of place international collaborations on his sophomore, 'SFTOS' pools the expertise of producers and song writers from around Africa and the world, validating Wizkid's place as the Ambassador for African pop music, like on the hypnotic "All For Love" featuring Bucie, where DJ Maphorisa grounds light salsa tones in the dense rhythms of South African house. On "Nobody" Wizkid fully embraces his R&B alter ego, whilst maintaining his Caribbean inflections for one of his most emotive cuts, returning to his trademark Starboy style on the album's closer "Gbese" – a cut which paints the image of a grand end of year beach party, assisted by a killer verse from Trey Songz.
In terms of being Nigerian, besides Wizkid's expanded vocal range and slight tonal alterations, there's very little about his vocals that should strike familiar audiences as being peculiar. Very few artists can vary their styles, or imagine themselves on genre textures that are unfamiliar to their musical origin whilst maintaining their original essence. It's interesting how Nigerian audiences continue to endorse Wizkid's trademark Afropop style, despite how repetitive they claim it is, yet seemingly shunned 'SFTOS'.
Commercially, 'SFTOS' was not the international success it could have been. Besides having a nonexistent ground game in Nigeria, the fact that a lot of tracks had leaked prior to release killed the element of surprise, effectively harming the album's momentum. Videos were not shot, and while we could endlessly speculate how far the E.P. could have gone, we will just have to settle for the influence it has had on overarching pop-culture, with mainstream chart toppers like Swae Lee embracing the sound, and ex-rapper/commentator Joe Budden even chiding (a bit erroneously) other artists for jacking Wizkid's sound without openly admitting the singer as a major influence.
In this era of stat analysis and chart positions, we forget that, though numbers don't lie, they can be manipulated. The true value of art is in its uniqueness and lasting history. It is very hard to imagine the current dominance of Afropop, through artists like Rema, Santi and others, on the global scale without the boundary shaking ideal of Wizkid's third album. D'banj laid the initial blueprint with "Oliver Twist", and while 'experts' called it a flop and some Nigerians did not appreciate the 'Jamaican' flavours, the underrated triumph of 'SFTOS' is integral to the frame work for Nigerian pop music's global evangelism.
In a world of infinite choices and instant access, we all enjoy things we are familiar with because sorting through the noise can be difficult. Having invested time, hype, and sometimes money in the careers of our favourite artists, we've earned some say in the direction they take, but at the same time, the most crucial aspect of support is in trusting the artistic vision of our creative geniuses. Wizkid is Nigerian Afropop's ambassador, and 'SFTOS' was his passport to the world. We wonder what planet no. 4 will take us to.
Featured Image Credits: Web/ Wizkid
---
Djaji is a creative Vagabond, send him your takes on music and African culture @djajiprime
---