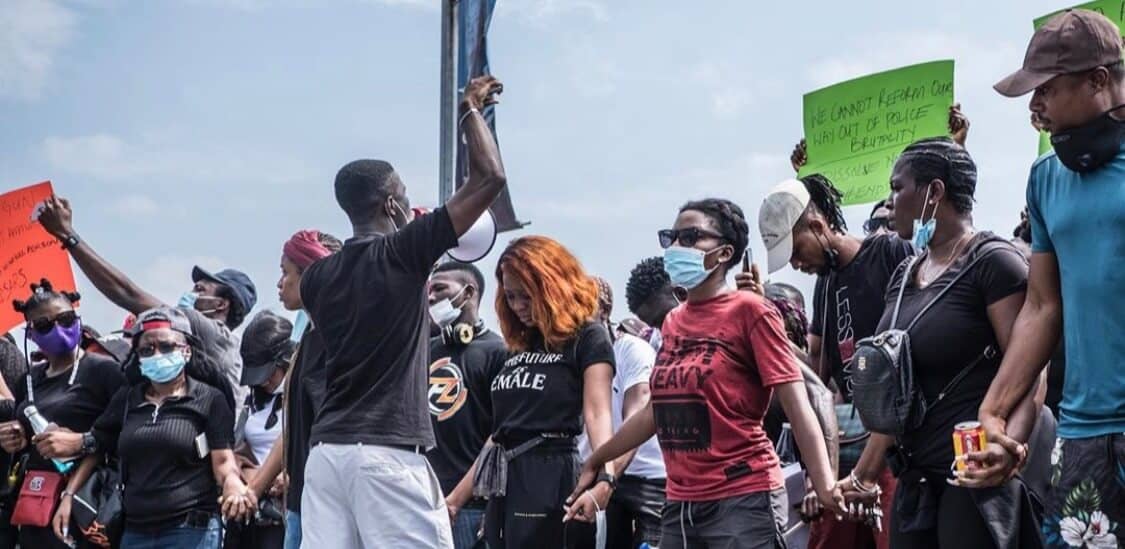 All the locations of #SarsMustEnd Protests happening today
From Lekki to Benin, here are the protests taking place today
As Nigeria enters day 6 of the #SARSMUSTEND protests, more and more locations around the country are sprouting up as protest grounds with youths calling for more reinforcement from their friends, colleagues, and family to join the fight against police brutality and the reign of terror by SARS. Although it was announced by the Inspector General of Police that SARS had been disbanded, young Nigerians were not quick to jump on this frivolous promise as it has been done many times over the past few years since 2017.
This week, the protests continue because our demands have not been met by the Nigerian government yet and justice and peace are far from being served. We have continued to be brutalised and intimidated by the government, so we must continue to fight. To keep you updated with all the protests happening across Nigeria this week, we compiled a quick and easy list with all the locations of the #SARSMUSTEND protests taking place today. Look out for your part of town and come through in numbers, people!
Lagos State
Time: 8am
Time: 9am
Time: 4am
Time: 4am
Meeting point: Emmanuel Primary School Gate
Time: 9 am
Airport Road, Lagos, 7 & 8 Bus Stop and Oshodi  Isolo
Time: 9 am.
Egbeda- Isheri Roundabout
Time: 9am.
Ondo State
Ademile Cultural Centre, Akure
Time: 8am
Niger State
Bahago Roundabout, Minna, Niger state.
  Time: 10am
Abuja
Time: 8am
Time: 8am
Anambra
Delta State
Interbau Roundabout, Asaba
Ibadan
London
Time: 2pm
Taraba
Point Trade Fair, Jalingo
Time: 8AM
New York
Nigerian Embassy – 828 2nd Avenue
United Nations HQ
Kwara
Time: 9am
We will continue to update with new locations as we come across them
Featured image credits/YagazieEmezi
---
Tami is a staff writer at the NATIVE. Tweet at her your #SARSMustEnd Protest locations @tamimak_
---