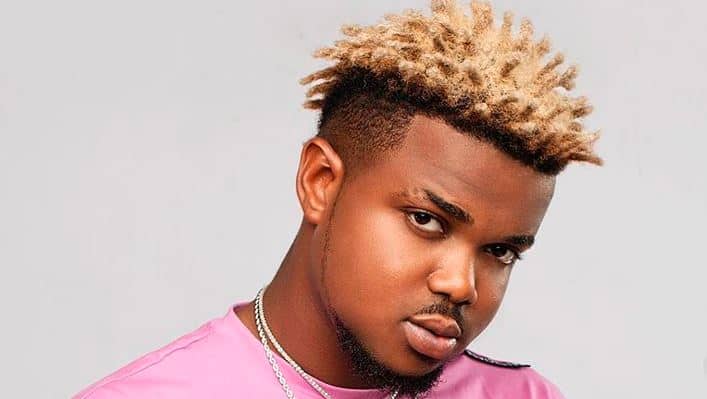 Rexxie to release debut project, 'Afro Street'
The architect of the street-hop revolution
The Nigerian music scene is constantly evolving. While Afropop finally heads for global acceptance, a new generation of artists and producers are taking to the underground phenomenon, street-hop right into mainstream appeal.
Hits like Mr Real's "Legbegbe", Junior Boy's "Irapada", Small Doctor's "Penalty" and Olamide's "Wo" gave us the first tase of this sound's potential back in 2018, however, these days, artists like Zlatan and Naira Marley are at the forefront of the street-hop revolution, with their songs dominating mainstream Nigerian music and even capturing the attention of international audience. Rexxie has played a key role as the producer who provides them with the canvas for their Yoruba rhymes, ad-libs and street-informed slangs, and now he's giving us a body of work to cement himself as the architect of street-hop.
https://www.instagram.com/p/B91MmW0Bg_8/
The producer announced on his Instagram that his debut project, 'Afro Streets: The EP' is ready for release. Having already secured hit songs like "Japa", "Able God", "Zanku (Legwork)" and "Bum Bum" with Naira Marley, Chinko Ekun, Zlatan and Davido respectively, Rexxie isn't pressed for impressive collaborations. In fact, the pictures on his timeline suggest that Davido, Naira Marley and Zlatan are regular features at his studio. Though the black and white cover art he posted to promote the album didn't provide a tracklist or list of features, fans expect at least one of the street-hop tastemakers to make an appearance on the EP.
Subsequent posts have also left trails to build fans anticipation as he shared a video of himself and Teni the Entertainer working together at the studio. She performed a spiritually-inclined set over the quirky, yet infectious mix of percussion, hi-hats and traditional drum samples. However, on the off chance that 'Afro Street: The EP' is tailored after Sarz's 'SINYM (Sarz Is Not Your Mate)' which featured mostly instrumentals and barely any vocals, Rexxie has proven adept at crafting vibrant grooves that carry all the quirks of street-hop.
https://www.instagram.com/p/B96INarh_zT/
Rexxie has dominated popular zeitgeist by delivering an array of production to everyone from Lil Kesh, to Naira Marley, Zlatan and Davido; His infamous "Rexxie pon this one" tag has been everywhere. Not a bad record for someone who admits he started learning how to produce because he lied to a friend that he could and didn't want to be caught in the lie. His fusion of purposefully catchy traditional drums and synth percussion has however grown a reputation for filling dancefloors and inspiring new dances that bring a much-needed playfulness the gritty-street.
We still haven't gotten an official release date for 'Afro Street: The EP' but either way, odds are, Rexxie has some great songs in the work that we can look forward to.
Featured Image Credits: Instagram/rexxiepondabeat
[mc4wp_form id="26074″]
---
You are meeting Debola at a strange time in his life. He wandered into a dream and lost his way back. Tweet at him @debola_abimbolu
---