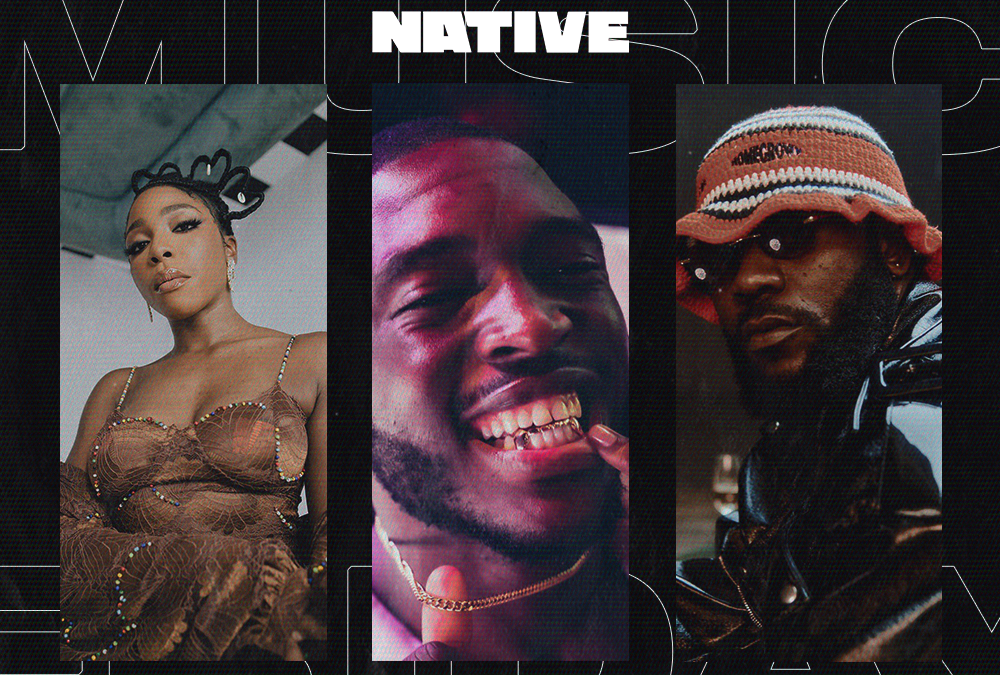 New Music Friday: New Projects From ODUMODUBLVCK, Nissi, Daliwonga & More
A collection of new projects to check out
Every other week, new projects are being released around Africa. It's a prolific period for artists, spurred by the many potential gains of pulling off a good project. Beyond commercialist expansion, it's an opportunity to introduce a new aspect to a performer's artistry, or consolidate on established sonic preferences. BNXN had kicked things earlier mid-week with the release of his anticipated debut album, 'Sincerely, Benson', and days later now, there's a host of other projects that's come out. For the weekend and possibly a long time, you should be listening to these. 
ODUMODUBLVCK – 'EZIOKWU'
Perhaps the most anticipated album throughout this year, 'EZIOKWU' assumed the heft of a myth even before release. Due to ODUMODUBLVCK's swaggering ascension to the apex of cultural relevance, this album's potential has been exciting and understandably full of conversation. It's now released after a string of singles that has included the smash hit "DECLAN RICE" and "DOG EAT DOG II," whose melody stands out within Odumodu's catalogue. Like those songs, the album combines brashful rapping and harmonious, quaint melodies, adapting diverse voices such as Wale, Bloody Civilian, Reeplay and Fireboy DML, among others. 
NISSI – 'UNBOXED'
Consistency has been a watchword for Nissi throughout her career. The Port Harcourt-born musician was sometimes avowed as the sister of superstar Burna Boy, but she's grown into her own, revealing her brilliance with music. String of early singles like "Criminal" and "Favourite List" had put her on the map of listeners who enjoyed far-leaning takes of afropop while her glittering verse contributed to the cult classic status enjoyed by Ajebo Hustlers' "Symbiosis". Nissi has released projects over the years, the last being 2020's 'IGNITE'. On this new one she stretches herself considerably, using her evocative vocals to create powerful songs on identity, love, and career. With thoughtful features in Fireboy DML and Teni, it's a wonderful showcase from Nissi. 
DALIWONGA – 'DALI DALI'
Amapiano continues to contribute to African music's global takeover and Daliwonga is one of its notable voices. He recognises his prominence on his latest album, the eponymous-titled 'Dali Dali'. As with many records cut from the genre, it's an expansive body of work, going through the motions of experience to take on different moods. The collaborative edge is maximalist but purposeful, as Daliwonga utilises the colourful zest of external sonic influences to realise his vision. This includes the creme la creme of the South African music industry such as DJ Maphorisa, Kabza De Small, Tyler ICU, ShaSha, Murumba Pitch, Tyla and many, many more. 
KOLD AF – 'KOLLIDE' 
Impressive is perhaps an understatement when describing Kold AF's music. For someone who began putting out music officially just about a year ago, her style is quite realised. She draws often from the animated inflections of Dancehall but she's as evocative a singer as any R&B disciple, while she's also proven herself as a consistent creator. A solid team behind her, Kold has risen through the ranks with great promise, just a strong move away from mainstream recognition. That's what 'KOLLIDE' offers, a relatable prism through which new listeners can parse her artistry. Confident in sound, emotional and precise, it's a wonder.
MAYA BLU – 'JUST BLU ON IT'
She might be new to the Ghanaian music scene, but Maya Blu has surely left an impression so far. Combining her lithe vocals with an awareness for writing, she's consistently etched herself into the popular consciousness of the West African country. Here she finally follows up on her string of catchy singles with 'Just Blu On It', her debut project whose title tells on its personal ethos. Maya is a fun person; that bares itself in the colourful hues of her sound, reminding listeners a bit of Moonchild Sanelly and Moliy. An assured, progressive body of work, the sole feature of Kasar produces one of the project's sterling moments, even though its twelve-minute runtime has some more enjoyable records.  
KWIISH SA – 'MAJITA MONDAY' 
Scoring a number of hits since his breakout with the 2018 hit "Gong Gong", KWiiSH SA has become a popular name in Amapiano. Having started as a DJ back in 2013, he knows the potential of dance too but his versatility has often paired those motivations with other sensibilities, such as House and Soulful House. On his new album 'Majita Monday', the overarching vision isn't so different; over a stellar set list of sounds, and with sparse features, there's a timelessness the album carries. It reaches into the listener's heart and doesn't stop moving until the last second. 
---