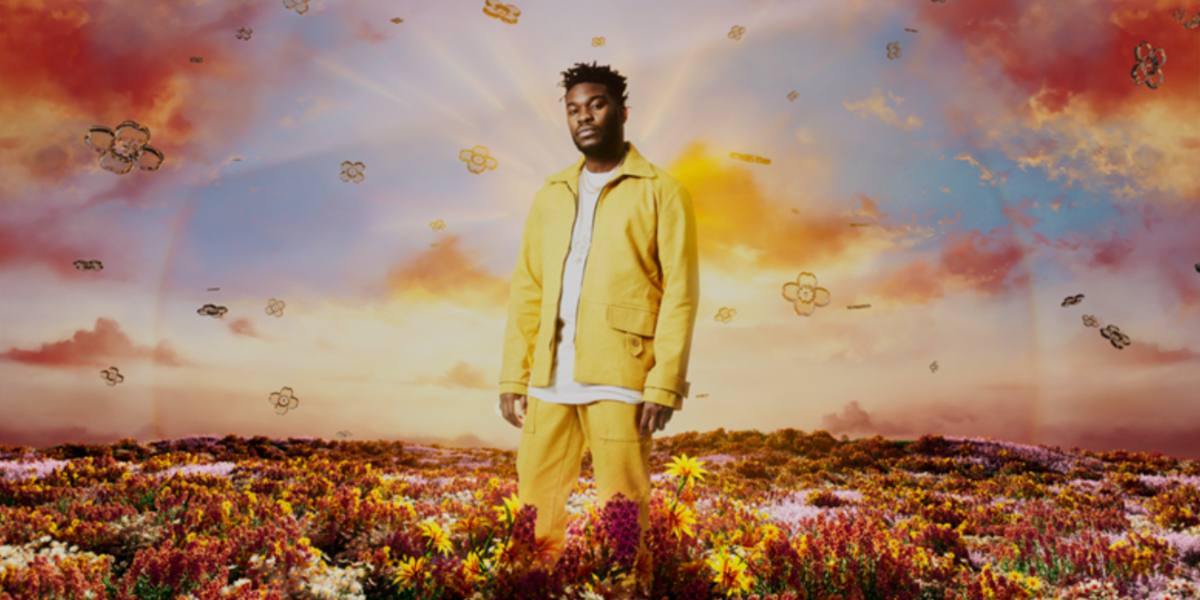 Nonso Amadi Teams Up With Zinoleesky On New Single, "Lock Up"
Out On 26th May
When Nonso Amadi made his debut on the scene in 2016 with "Radio," it was instantly clear that he was a formidable vocal performer with a voice of gold. Rising up at the time on Soundcloud–a direct to consumer platform utilised by a burgeoning set of artists to bypass industry gatekeepers–Nonso Amadi was in good company, releasing a string of honest confessionals buoyed by eclectic production. While breakout single, "Tonight" saw him take a romantic approach to please his lover, his next single "Long Live The Queen," displayed his meticulous writing skills.
Since then, Nonso Amadi has been peeling new layers to his artistry. Earlier last year, after a much needed hiatus from the scene, the singer and producer re-emerged with "Foreigner," Majid Jordan-assisted "Different," and "Eye to Eye," which revealed his growing musical bag of tricks which is filled with deceptively sweet lyrics coated with his infectious vocals. Today, he teams up with street pop artist Zinoleesky for a brand-new single "Lock Up." 
View this post on Instagram
"Lock Up" is the fifth track off the singer's forthcoming project, 'When It Blooms.' Amadi skillfully teams up with globally recognised street-pop artist, Zinoleesky to deliver this danceable, up-tempo collaboration. Over catchy and rhythmic production, Nonso Amadi addresses a muse who he has undying affection for, and wants to convince of his devotion. "Tell your guy, make he lock up," he sings over the song's hook, addressing outsiders who may want to encroach his relationship.
Constantly evolving with his sound and image, Nonso Amadi is no guest in collaborations. From "Closure" which sees him team up with Savannah to "Different" where he works with Majid Jordan, Nonso Amadi is propelling the Alte and R&B genre not only regionally but internationally. After almost five years of waiting, Nonso is ready to make his return with a cohesive body of work that offers a time capsule of romantic and personal emotions.
The singer made the announcement on his social media pages with an animated visual, as he prepares for the release of his album 'When It Blooms' set on 26th May. Serving as his first album, Nonso pens up a ravishingly bewitching cumulation of his emotions as he recounts his emotional journey. Speaking to NATIVE about his latest release he terms it as a declaration of his commitment. "The actual theme of the song is way edgier than most of my other songs as well. Lock up in Nigerian slang translates to Shut up, so this is me acting strong telling a girl that I like her and am willing to tell off anyone who might get in the way of a relationship."
The album will feature four previously released singles including the song that served as the epic return after a hiatus, "Foreigner," as well as the collaborative track "Different" featuring Majid Jordan. Coming off his two recent EPs, it is clear Nonso Amadi is pushing the envelope on his signature sonice identity. 'When It Blooms,' promises an exploration of joy, hurt and love co-existing in tandem with one another.
Pre Save the album below and watch the trailer: