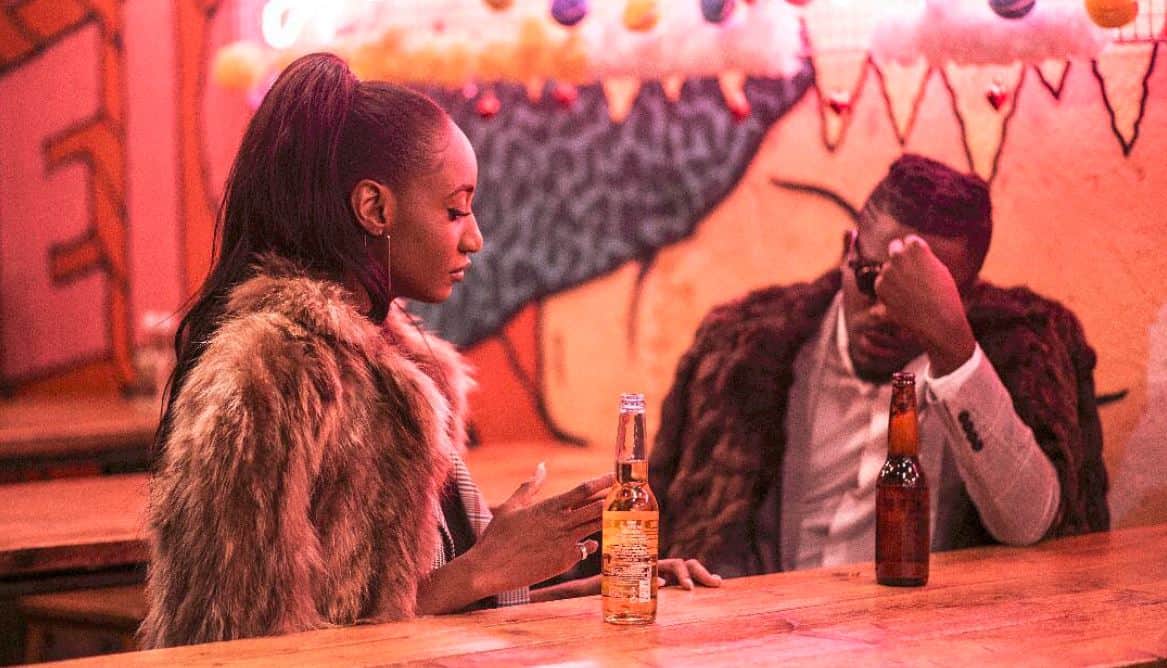 Essentials: Bella Alubo and YCee get in their feels for 'Late Night Vibrations' EP
How about some pre-Valentine blues.
Bella Alubo and YCEE aren't the power couple we deserve—or the ones we want even—but after listening to their electric combination on "Radio", we wondered about the potential for both rappers to embrace their pop sides, working different conventions of that neo-R&B style. No need to look too far though, as Bella and YCEE have reunited for a new project, Late Night Vibration, and this time, they flaunt their vulnerability through the romantic 6 track offering.
https://www.instagram.com/p/BeLaWIhlNI0/?hl=en&taken-by=bellaalubo
Opening track, "Wetin", is a mellow number where Bella sings "I've Been Wondering If I Ever Cross Your Mind" while YCee's sings "I'm Sorry I've Been Making You Wait", both seemingly mirroring two sides of the love scale. YCEE however, takes a more involved role on "Empathy", opening the track singing "Act Like You Know What A Man Going through". He flexes his singing range interpolating Kanye's 2008 classic, "Heartless". Bella assists with a reverb asking "Why You Gotta Do Me Like That". Her verse gives more perspective to their somber crooning as she calls out a 'Nice Guy' who doesn't pay her as much attention as she deserves for all her work.
By "Tropical Fruit Juice", the third track on the Late Night Vibration EP, both finally ease off more serious love conversations for a more laid-back feel highlighted by ambient synths and soft drums even before the lyrics say anything on the issue; "I'm So Faded/ Oh Lord I'm Faded". Though things get more preppy on "All Night", the laid-back theme continues as YCEE and Bella sing in subdued vocals.
We don't get to hear either artist getting on their rap behaviors to spit punchlines through the EP, but on "Be There", they bring out their lyrics books for some clever wordplay as they pledge their affections for their lovers hoping that "Bad As E Bad (They) Go Talk Things Out". Their back and forth feels like a conversation with YCee apologizing for being unavailable and Bella promising to be understanding.
Late Night Vibrations succeeds most at being the perfect pre-Valentine blues for everyone who has been working on their relationship against all odds for a minute. You hear some of this resignment to the fate of things and letting sleeping dogs lie on the last track, "Tonight", where both singers promise to enjoy the better moments while it lasts; "Nothing Last For Every, I Know/ But It Ain't Gon Be Tonight".
Naturally, the scepticism that trails label compilation projects has followed Tinny Entertainment since the label has hinted at a collaboration tape from the Tinny Mafia group. But given YCEE and Bella Alubo's core theme dedication through Late Night Vibrations, it would be interesting to see how the stories and ideas unfold when more characters are put into play.
You can stream Late Night Vibration below.
Featured Image Credits: Instagram/bellaalubo
---
You are meeting Debola at a strange time in his life. He wandered into a dream and lost his way back. Tweet at him @debola_abimbolu
---