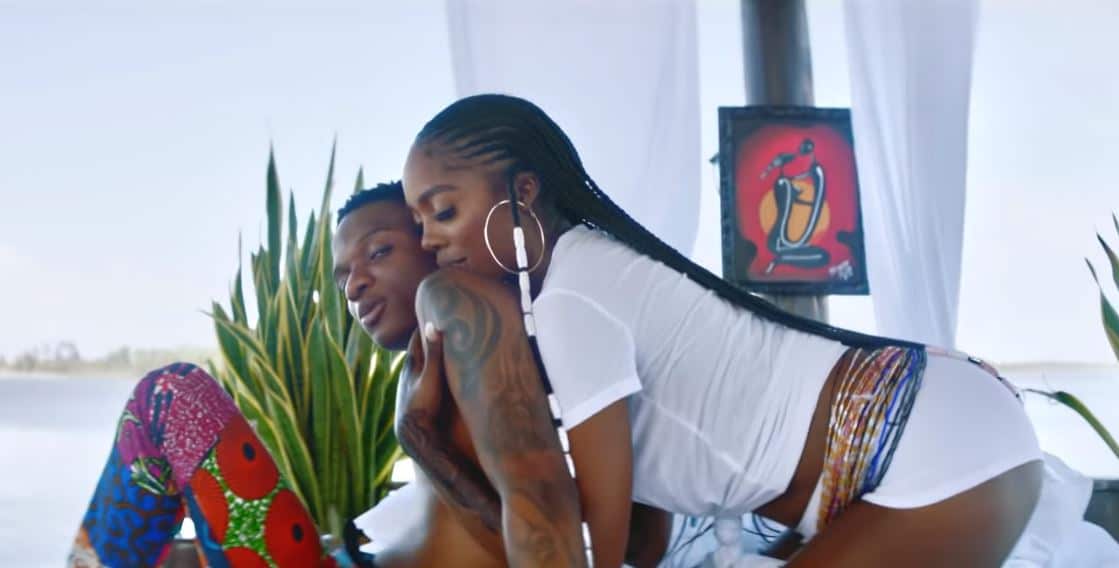 Here's why we need to let #TIWIZ thrive
For every woman out there who has dared
A separated middle-aged woman openly having a seemingly intimate friendship with a younger man in a country as conservative as ours is quite unusual if not daring. Nigeria's history with the 'unusual' (think: Charley Boy, Denrele Edun, Bobrisky), is ironically why the supposed relationship between Wizkid and Tiwa Savage needs to thrive.
https://www.instagram.com/p/BpXBYZWBpjS/?taken-by=tiwasavage
Large age gaps between male and female actors have been normalized in the entertainment industry for years. The age gap by itself is not the problem, relationships between consenting adults are good, and any kind of diversity (even in age) should be encouraged in organized spaces.
The problem is that this is only accepted when it's older men coupled and younger women; the opposite pairing remains stigmatised in many societies around the world. France's President Macron whose wife, Brigitte Trogneux is 25 years older, was once quoted to have said: "If I had been 20 years older than my wife, nobody would have thought for a single second that I couldn't be legitimately together. It's because she is 20 years older than me that lots of people say, 'This relationship can't be tenable."
In movies, women who date younger men are often portrayed as man-hungry and many times superficial despite being successful in their own right. The plot almost unfailingly centres on the woman's predatory, cougar-like behaviour and her psychological justification for choosing a younger man; invariably implying that something that is wrong with her (The old movie,  How Stella Got Her Groove Back tows this line through and through). These kinds of relationships are often followed by cringe-worthy disapproving comments, or jokes about older women dating younger men.
It has already been widely speculated that Tiwa and Wizkid's relationship is merely love-on-camera. The reason the public can still gobble up such an obvious PR tack is unclear, perhaps it feeds the public assumption that there is no distinction between public and private life. After all, why are we more likely to raise that critical eyebrow when it's a single mother being openly sexual? Should we be raising the eyebrow in both instances, or is the issue more complex than that If adults are consenting and practising safe sex, should their parental status matter? Does that say more about the taboo relationship or the society that can't turn away it's gaze?
The pushback against the Tiwa-Wizkid relationship proves that insofar women are overtly sexualized, embodying a Goffmanian type stigmatized identity because their relationships are presumed to entail sex for the purpose of pleasure rather than for reproductive purposes.  The damnation that follows any evidence of female sexuality creates a double standard so damaging, we need consensual relationships like TIWIZ's to be perpetuated often enough that they become just as normal.
We also need to let #TiWiz thrive because Tiwa is the biggest winner here. Tiwa has held on to a good-girl-almost-bad public image since the beginning of her career, occasionally she'd dip into edgy bents like "Wanted", then return in a gele and aso-oke singing "My Darlin". The backlash following her publicly-documented separation from TeeBillz also put her in another complicated position where the public was anticipating her next moves. "Fever" takes things up a notch, heating up her sexual image with a suggestive relationship with one of Africa's biggest artists, and giving her a leeway to be more adventurous.
"It's a relationship not a community project", Tiwa quipped on her Instagram earlier today.  Whether #TiWIZ is a pre-packaged marketing campaign we may never know, but it's a Tiwa Savage story she seems to be wholly in control of.
[mc4wp_form id="26074″]
---
Mariam is (insert pretentious stuff about myself here). Share your thoughts with me @MA_Y_M
---