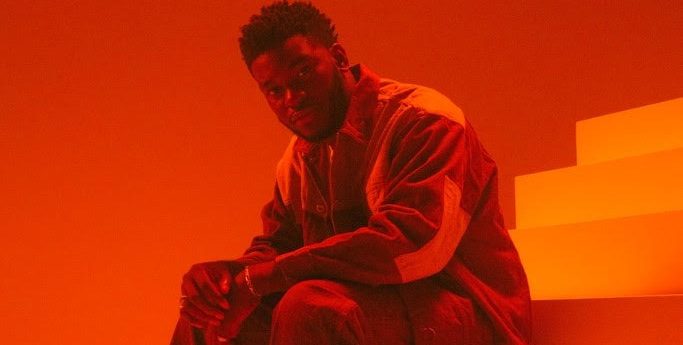 Nonso Amadi makes a refreshing return with new single, "Foreigner"
Comes with a mini-doc
In early 2020, Nonso Amadi took a self-imposed hiatus from social media. Now back in the full glare of the public, the singer and producer's break from digital hyper-connectivity has clearly been rejuvenating and rewarding, with a renewed focus and important career moves accompanying his re-entrance. In addition to announcing his new single, "Foreigner," Nonso Amadi will be working with Universal Music Canada for his next slate of releases, giving the previously independent artist a better depth of resources to amplify the experience in his music.
View this post on Instagram
As a return single, "Foreigner" shows the singer hasn't lost a beat. The self-produced cut is a smouldering mix of love-struck writing and sumptuous instrumental arrangement, the essential elements of many Nonso Amadi songs. "My doctor tell me I'm in need of your medicine," he intones at the beginning of the song, continuing his knack for striking opening lines that place listeners right at the heart of his narratives.
With each line, sung in that impossibly smooth tenor, the intensity of his devotion remains consistent, capturing the excitement of being deeply infatuated by a love interest. Backing his voice is a beat that hugs the line between chill and effervescent, a colourful melange of Spanish guitar riffs, Afro-Caribbean percussion, glittery piano undercurrents and a blaring horn motif.
Seeing as it continues to hone previously set artist precedents, and is his first single since his 2019 EP, Free, "Foreigner" can't really be described as a return to form for Nonso Amadi, but it is quite significant as a return. Accompanying the single is a mini-documentary feature, "Bloom Again," which features a supercut of characteristic shots of Lagos and London, as well as a voice over from the singer himself. In the visual feature, directed by U.ax, Nonso explains the importance of both cities to his musical journey, while also reaching back to recall the influence of Craig David, Alicia Key and Paul Play on his R&B leanings. It signifies an artist who is better connected to the root of his craft and is back with a stronger perspective of what he hopes to achieve going forward.
Watch "Bloom Again" below and listen to "Foreigner" here.
---