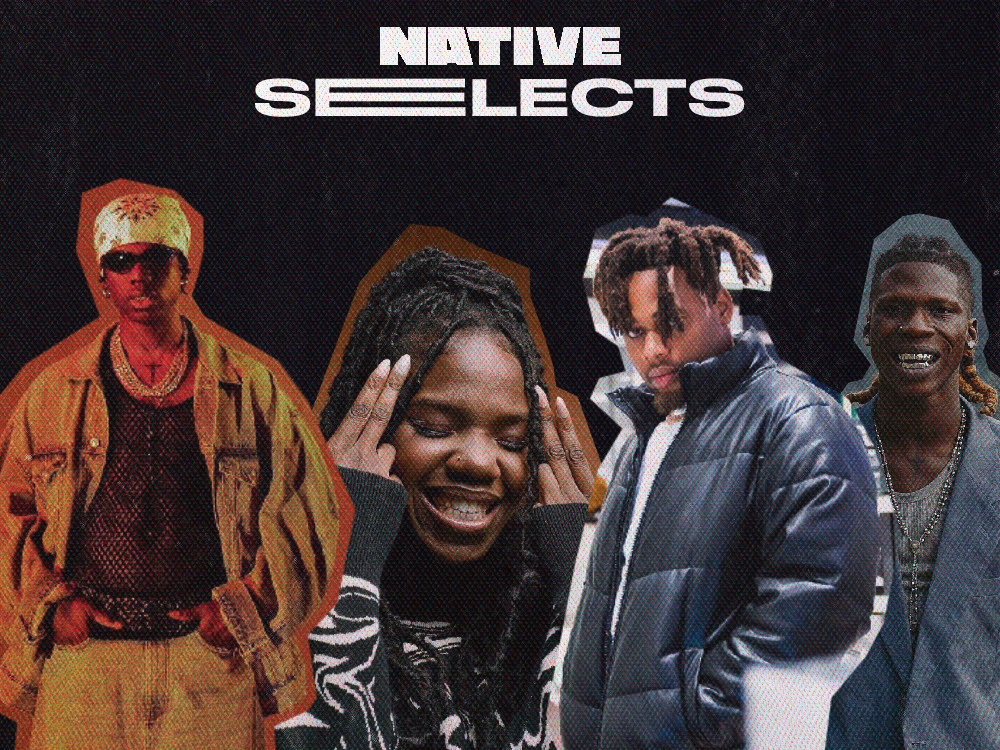 NATIVE Selects: A List Of Best Songs This Week
Fresh cuts from Rema, Bnxn, Bien and more.
On Tuesday, we highlighted songs from Rexxie, Naira Marley & Skibii, Khaligraph Jones and more. Today, we have songs that move from Afropop to Amapiano to R&B; these artists—from Nigeria, South Africa, Kenya, and more—showcase their unending talent and passion for creativity. Dig in!
REMA – "HOLIDAY"
Rema's diverse and creative musical palette has seen him rise to the pinnacle of Afropop. There is an allure to his songs that getter even better with each release. Releasing his first release after his smash hit album 'Rave & Roses', Rema comes with a double release "Holiday" and "Reason You." Of the pair, "Holiday" gets the video treatment and it centres Rema's star power by recounting his rise to undeniable greatness. Produced by Blaise beat, the single is an up-tempo Amapiano-infused jam, a glossy runaway for Rema wax lyrical and exuberant about determination and success.
BIEN X AYRA STARR – "MY BABY"
Bien has a knack for penning lover numbers, apart from painting an image of love into our minds he vividly croons over enchanting productions that reflect adoration. Assuring pure and blissful life Bien lyrics offer much more than empty promises. On his latest single he is joined by Ayra Starr reassuring themselves of their lovers' quality: "..you got the keys to my heart.."
BNXN FT KIZZ DANIEL & SEYI VIBEZ – "GWAGWALADA"
What do you get when three giants of Nigerian pop collaborate? A smash hit, no less. In recent years we've heard fewer of such star collabs and on "Gwagwalada," BNXN makes it worth the time. Carried on the bubbly overtones of an amapiano-tinged production, the musicians fuse their distinct styles to tell a story hinged on the Abuja city it is named after. "I no fit force am if I e fit pass my power" is such a revealing lyric, and quite telling of the musicians' chosen themes of aspiration and personal strength over the years. I'm expecting this to smash through dancefloors and similar spaces, definitely.
ENNY – "NO MORE NAIJA MEN"
Love, gender roles, and toxicity are at the heart of our daily conversations and British-Nigerian singer ENNY puts them down in her latest single "No More Naija Men." The smooth and eccentric soundscape provides a perfect backdrop for Enny's reflection on relationships. While addressing both Nigerian men and men in general Enny writes " Did you find out he had fathered a child in the duration of your relationship and have three other girls "coming to you as woman"? Was that man a Nigerian man? Well you could be owed a substantial amount in compensation and healing."
IDAHAMS – "WETIN NO GOOD"
Following the success of his critically acclaimed debut album 'Truth, Love & Confessions' which was released in September Idahams makes his comeback with brand new single  "Wetin No Good." The infectious pop offering fuses afrobeats and amapiano together to glorious effects. Backed sonically by magical drum patterns and a thumping bassline, the single sees Idahams in peerless form, as he brings his captivating vocal delivery, lush melodic arrangements, and excellent griotic songwriting about love, sex, and relationships to the fore.
WAKADINALI FT. MC GIJ, RIDIQ & SKILLO – "RONG REGGAE"
Wakadinali has surpassed Hip Hop genius with each release they get more versatile with their releases. With the group being at the forefront of Ke local music and Munga Domani releasing an Amapiano tape, it's clear they are a force to be reckoned with.  Featuring MC Gij,RiDiQ, and Skillo, "Rong Reggae" keeps the gangsta rap core of their artistry while opening them up to clear reggae influences. While reaffirming their position in rap with their pristine cadence the snare offers a nostalgic trip to the Old Skool Rap
DEMI GRACE – "STAY"
British-Nigerian artist Demi Grace has taken a page straight from her diary and has brought her words to life in her new R&B single "Stay." The video opens with Demi's love interest slipping out of bed early in the morning, leaving Demi contemplating the night before and all of the emotions that are coming up for her as a result. "Stay" takes us back to Demi's hotel room, the morning after the events that took place in her "Clingy" video.
LLYOISO – "RUN"
Former South African Idol winner Llyoiso is a distinct artist with a catalogue of pop ballads under his belt. "Run" arrives at the heel of the fan-favourite single, "Let Me Love You Now," as he anticipates releasing his body of work this year. Opening with charged emotions and powerful vocals, the song finds Llyoiso searching for freedom as he sings "...I just wanna run into the sun//I am gonna fly I am gonna reach up the sky.." His voice shines as he tugs your heartstrings. 
DBOI – "BEZOS"
Relying on the expertise of the legendary afrobeat producer KDDO, Dboi takes listeners on a sonically pleasing journey confessing his love for a romantic interest while relaying his message of chasing "Bezos," which could be understood as the pursuit of money. The single is Dboi's debut release of the year and it is set to be followed up by numerous projects this year.