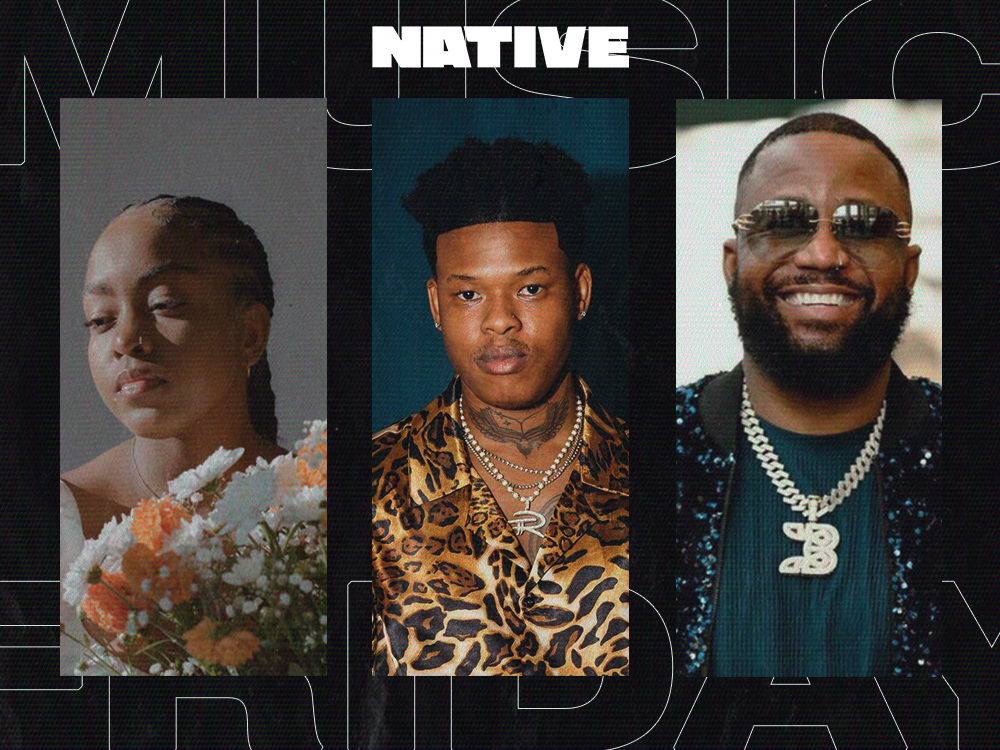 New Music Friday: Projects From Nasty C, Juls, Cassper Nyovest & More
brilliant projects to soundtrack your weekend
It's another Friday and time for a roundup of music projects from African acts to check out. Throughout the week, music has poured in from all over the continent and sometimes unmissable projects can slip through the cracks, unheard. This column serves to bring those projects to your ears as you wind down to the weekend. We've compiled a typically spellbinding list today, a vast terrain in the African music soundscape covered. In addition to new projects from Nasty C and JULS here are some more projects that deserve your ears.
NASTY C – 'I LOVE IT HERE' 
South African Hip-Hop maestro, Nasty C, makes a refreshing introduction to this week's New Music Friday. 'I Love It Here' arrives with a generous track list of 19 songs enlisting some of the best vocalists —Manana and Ami Faku—and rappers, Maglera Doe Boy, in South Africa's booming music scene. For his first album since his 2020 release dubbed, 'Zulu Man With Some Power,' 'I Love It Here' presents a refreshing perspective on Nasty C's growth over the years. He comes armed with slick bars of praise, reminiscing of his journey this far, with occasional love-tinged tunes like Benny The Butcher-assisted "Prosper in Peace" where he beckons on his love interest to confess her feelings towards him. The project doesn't miss his tone of gratitude and contentment as he showers praise on his longtime girlfriend and child. 
VIC MENSA – 'VICTOR'
Ghanian-American singer and rapper, Vic Mensa offers an eponymous album, the first project release since his 7-track extended play dubbed 'I TAPE' back in 2021. He taps iconic American Hip-Hop figures like Common and Jay Electronica, soulful bassist and singer, for a smooth rendition on "STRAWBERRY LOUIS VUITTON" and more Pop-leaning sensibilities with TY Dolla $ign on "Eastside." There's something for every listener on the versatile album as Vic Mensa taps a slew of influences from his American and African roots. It also presents a good balance of solos, allowing Mensa's effortless flow to shine through the Hip-Hop project.  
JULS – 'PALMWINE DIARIES VOL.1'
Master DJ-producer, Juls, pays homage to his Ghanaian roots on 'Palmwine Diaries Vol.1,' a lush 6-track contribution to his breezy, contemporary Palmwine sound. It provides a mellow groove with accompanying vocals, paired with an intriguing insight into Juls' mind through breezing conversations. While acts like Cina Soul appear to provide a soothing, heartwarming rendition, the likes of Kofi Mole, Sarkodie and R2Bees appear to spit some hard-hitting bars all under Juls' airy production.
CASSPER NYOVEST – 'SOLOMON'
It's not everyday you see icons like Nasty C and Cassper Nyovest dropping full-length albums on the same day but today is special. Cassper Nyovest delivers an 11-track project dubbed 'Solomon' where he reflects on several themes. Stand-out records include "After 10" where Nyovest reflects on his contributions to the music industry over the past decade, "10 years making hits for you, Still feels like we lifting off." Through the course of the album, Nyovest is communicating his emotions over a slew of slick bars that allow his authenticity to echo in a cheeky yet relatable form that not many can effectively pull off.
WANGECHI – 'EMOTIONAL GANGSTER'
Wangechi makes a heartfelt re-entry into the Kenyan music scene after a much-needed 9-year hiatus since experiencing a life-threatening accident. She makes a gleaming comeback with the 10-track album dubbed 'Emotional Gangster,' where she admirably wears her heart on her sleeve, telling stories of grief, facing fears and navigating self-doubt. She taps the likes of BURUKLYN BOYZ and Domani Mkadinali and is able to balance a story of embracing one's emotional side with a story of hope and liberation.
ANAÏS CARDOT – 'PINK MAGNOLIA'
French-Gabonese R&B-Soul singer, Anaïs Cardot, delivers heartwarming croons over emotive keys on her debut EP, 'Pink Magnolia.' The 6-tracker provides solo renditions in French – "Que Te Gusta De Mi?" and "Colors" and English across a lush soundscape of twinkling keys and honey-tinged guitar strings. Her vocals can effortlessly hold a stark vulnerability across the 16-minute run time as she navigates the uncertainties of Love and life.
AGUERO BANKS – 'GOD IS NEVER LATE'
Eastern-Nigerian rapper, Aguero Banks, taps the likes of Phyno and DanDizzy for a Street-Pop 6-track extended play. While tracks like "Preach" and "Bia" hold a more mellow, low-cadence soundscape laced with Aguero's Igbo and English rustic bars, Ugoocie-assisted "Pray For Me" brings a groovier, upbeat perspective.
[Featured Image Credits/The NATIVE]