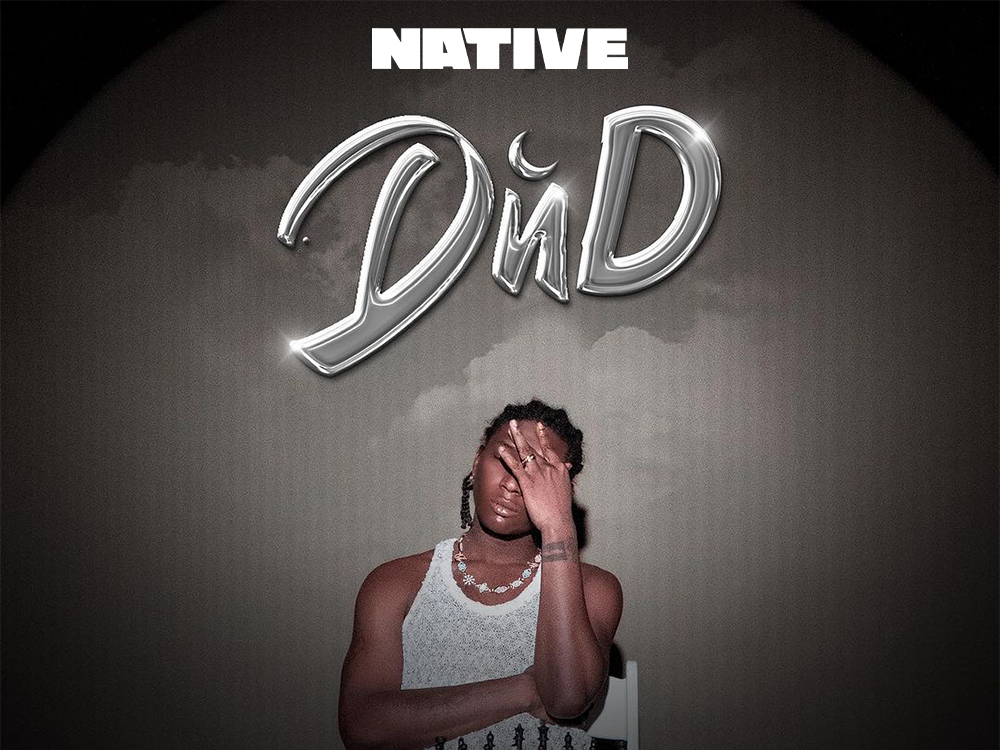 Track-By-Track: Bella Shmurda Breaks Down His New EP, 'DND'
a succinct tape demonstrating the singer's incredible awareness for uplifting sounds
Since the turn of the decade, few musicians have captured the zeitgeist of afropop as eagerly as Bella Shmurda. His voice is at once a detailer of generational experiences as it an instrument of immense personal quality, wedged into the very unique stories that has shaped the man born Akinbiyi Ahmed. This has been the dominant force in Bella Shmurda's career, coupled with the consistent displays of business and marketing strategy, keeping him on the lips of audiences in Africa and beyond. 
Last year, the exciting singer released 'Hypertension', an album which moved him beyond the street hop tradition he had, until then, been working in. Listeners would remember the electric allure of his breakout year, the stark imagery of "Vision 2020" and "Cash App", their dedication to stories of the underbelly which further revealed themselves as offshoots from a corrupt system and not solitary issues. 
That debut album, like many things Bella, was marked with flagrant deliberation, full of colour but also measured in tone and application. Now, two years later, Bella Shmurda is where he's always been: at the top, influencing the streets. He's set to release a new project, this time the EP titled 'Do Not Disturb'. Capturing the lived-in energy of Bella's personality, it's a succinct display of his prowess. As he tells The NATIVE during our breakdown, "You can be inside and enjoy too, not until you go outside. I want people to achieve a good state of mind; I want people to achieve joy". 
Here's our track-by-track breakdown of the project with Bella Shmurda. We've lightly edited these words for clarity. 
"IN CHARGE"
Majorly, I just wanted to let my fans know that yo, I'm still here, I'm still Bella Shmurda. The CEO Dangbana Republik and I'm still in charge of my music, I'm still in charge of my life. So that's the inspiration behind the song. And shoutout to Larry Lanes, he sent the beat to me and I just loved it, so I said, Okay, let me just try and do something different on this because the beat also sound different. Let me just go harder on this and go crazy. And I called him, and he came over and he recorded me and it was a good one and I loved it personally. "In Charge" is just to let people know; Bella Shmurda is still here regardless of anything. 
"ARA (GEN GEN TIN)"
This one's been out since January or February. Same producer; Larry Lanes, he made that too. He came to the studio; I think with Larry Lanes because we always connect. At a point in time we always connect whenever we're making music and he's a good one. So we made "Ara",  we put it out because I loved this personally. Even before "Ara" was out, it was trending on TikTok; by that time, I hadn't even finished the song, so I had to run back to the studio, finish the lines and put everything together. 
"NSV" FT. TIWA SAVAGE 
Shoutout to Poco Lee. So, Tiwa Savage hollered Poco that 'yo, where is Bella na? Bella dey this country?' and he was like 'yeah'. He hollered me that 'Bella, Tiwa Savage is looking for you, this and that'. And I linked up with her, I went with Poco too, I took my producer along, so I played her couple of music, and she loved "NSV" and she jumped on it. This was a finished song already so we had to remove some parts for her and it was a good one. "NSV" is out, banging, so shout out to everybody, shoutout to my team. 
"DND" FT. LIL KESH 
Lil Kesh is a big bro, you know, he has been here before us so I respect him a lot. He came from the same source which is Olamide Badoo so I have that love for him, you understand? He's a big brother and he's doing well. So, Lil Kesh owns the conversation of the song because he sent me the music to make a chorus for him and after we finished everything, I was like 'Bro, I would collect this song oh, this song has to be mine'. And he gave it up to me, you know—-brothers doing business. So that's it, you know, I loved it, I put it out, we out here, doing our thing. The song is just Bella on a Do Not Disturb mode, you understand? It's kind of a love song, but it's still a message for everyone to know that Bella is on his own right now. 
"BANKRUPTCY" FT. PHEELZ 
Shoutout to Pheelz. Pheelz came up to my studio was like, 'Bro, let's link up, I dey Lagos for like one month now o, let's do something'. We made like three songs that day and I picked "Bankruptcy" and he picked the other songs. So I liked this one because the composition was from me personally and Pheelz made the beat—-it was a good one. 
"JOJO"
Shoutout to Olamide Badoo. Badoo composed—-actually, he called me to the studio and he was like, he has a song for me, I say oya now. I got there, he sent me like two songs and I picked "Jojo" out of it. So majorly, it was me and Badoo who made that song, together, you know? We shared ideas and we shared composition. Olamide has always been one of the best songwriters ever in the music industry so him doing this for me is a big thing for me personally and kudos to him, shoutout to him for always being there as a father figure and as an inspiration to lots of us out here.