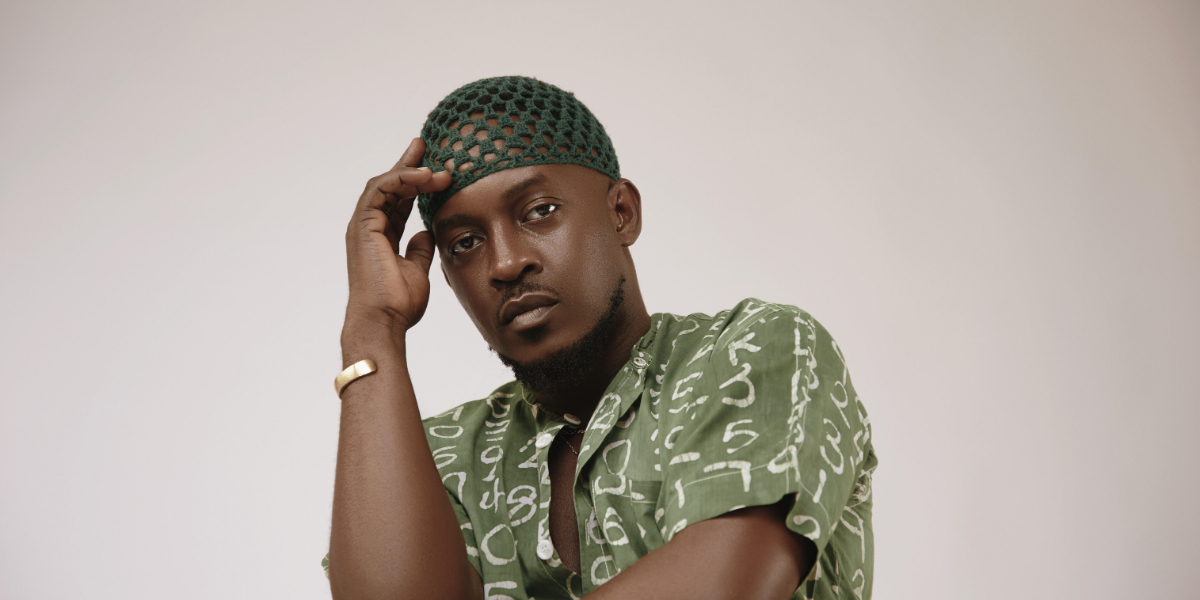 Five Takeaways From M.I Abaga's New Album 'The Guy'
Featuring Wande Coal, Nas, Phyno, Olamide and more.
Longevity is a word that's befitting as a description for the rap career M.I Abaga has managed till date. Not in the sense that he's still here and still rapping, it's that he's still very visible and, while his powers as a mainstream superstar are no longer at peak levels, his impact in Nigeria's rap scene remains very tangible. A lot of that hinges on his admirable productivity.
In 2018, he released two full-length projects, the sunny and musically varied 'Rendezvous', which was tied to a light-hearted concept, and the greyscale 'A Study on Self Worth: Yxng Dxnzl', a deeply ruminative album tie together by excerpts from a therapy session. Two years later, he'd pull off the same double-project output, albeit on a less grand scale, turning out the self-indulgent 'Judah' EP, and combining with A-Q for 'The Live Report', a short but packed time capsule for pandemic-period concerns.
View this post on Instagram
Since his last album, however, M.I Abaga has been on something of a crusade. As widely touted as he is as one of the greatest rap artists on the continent, he's been concerned with annealing his greatness, especially in the aftermath of the widely discussed beef with rapper Vector. While he didn't exactly lose the beef, his reverence did take a hit, and he seemingly focused his energy on being at his technical best as a lyricist, serving as the main fulcrum for the duo of his 2020 projects and the many cyphers and freestyle challenges he participated in.
After months of teasing, today sees the release of 'The Guy', an album M.I Abaga has touted has a return to form. That ostensibly means a return to making music accessible to more people beyond the heads interested in lyrical acrobatics, which is evident in its list of collaborators, including Wande Coal, Olamide, Nas (!), BNXN, and much more. Here are five takeaways from our first few listens.
View this post on Instagram
The return of Pop-rap M.I Abaga
M.I's superpower has always been his ability to make rap music that affects as many as possible without totally slouching on his obligations as a lyric-driven rapper. Whether approaching theme selection and writing with an everyman verve, or fusing the bounce of hip-hop with the rhythms and melodies of contemporary Afropop, he's proven his mettle for being relatable without sacrificing being distinctly compelling.
For the first time in about eight years, he wholesomely leans into this superpower, placing 'The Guy' in the pantheon of his pop-rap classics like 'Talk About' and 'M.I 2: The Movie'. Here, even at his most boastful, M.I is approachable and the colourful swirl of sounds prop up the assured gait he assumes throughout the album. A lot of the songs here are meant to be experienced communally, well beyond the confines of hot Twitter takes, which hasn't been the case for the last couple of M.I projects, sans 'Rendezvous'—and even that tape swung too Trappy and too alt-poppy.
'The Guy' is not a return to form for M.I Abaga as a rapper, but as a consummate song-maker. The artist that can make an effortlessly boastful slap like "Soft Life Tony", serenading love songs like "The Inside", and club-ready banger like "Daddy".
Features, features, and more features
'The Guy' contains one more featured artist than its number of tracks. Even on the opening two songs without any credited collaborators, M.I's voice isn't the only one present—there's ad-libs from Tiwa Savage, Naeto C, Vector and R2Bees' Omar Sterling. It's par for the course, partly because of its sonic direction and partly because M.I absolutely loves collaborating. On 'Talk About It', there were a dozen credited collaborators, including then-fairly known artists like Wizkid and General Pype; he even featured himself—as singing alter-ego Julius Caesar—on 'M.I 2'; and he went on to stuff every song on 'The Chariman' and 'Rendezvous' with at least one featured artist.
Working with a lot of people is just what M.I Abaga does, and 'The Guy' ropes in collaborators of varying capacities that add to its vibrancy and thoughtfulness. There's a dense verse from hip-hop legend Nas, a calmly sung and affecting hook from Nigerian rap/street-pop great Olamide, The Cavemen. and Phyno offer sweetly-scented highlife melodies, Wande Coal remains inimitable on a wedding party-ready jam, Tomi Owó's voice is as bracing as ever on a ruminative deep cut, Lord Vino's Teflon flow fits the bill for a conceited highlight, and there's much more great outside contribution.
The Guy is happily in love
"All I need right now is a Naija girl to call my queen," M.I raps on the intro, title track. It's a personally revealing moment on a track filled with self-important and dismissive quips, but the rapper wasn't just wishing at the time he recorded that line. In April, the rapper shared news that he'd be getting married, with a post on social media summarising how they met and their evolution from fast friends to romantic partners.
The heart-warming video clip was scored by the Wande Coal-assisted "The Love Song", which is one of the three romance-themed songs on 'The Guy', alongside "The Inside" and "The Front Door" with Duncan Mighty. From older classics like "Forever" and "One Naira" to newer cuts like "Playlist" and "You are like Melody", M.I's ability to make fairytale-inclined love songs has always been a part of his everyman charm. On this album, there's a palpable joy he emits on the songs about finding and being in love, a glow that carries through the easy confidence that permeates 'The Guy'.
So.. ☺️

Wanted to share that I've gotten engaged to @EniolaMafe ♥️. I'm generally very private with things like this but I wanted to share my joy with you guys.

Pray for us… we will need it! Thank you for your support! pic.twitter.com/KanI4FuyA9

— The Guy (@MI_Abaga) April 3, 2022
Advocating for less toxicity in society
Back in May, shortly after Kendrick Lamar released the revealing and introspective 'Mr Morale & the Big Steppers' to widespread conversations, M.I shared a tweet expressing frustration at not being properly revered. He was obviously referring to the reception of 'Yxng Dxnzl', which shares themes and a Therapy-leaning concept to Kendrick's latest LP. While the rapper has always offered glimpses into his life's story and mind-set with each album, 'Yxng Dxnzl' amped it up several notches, addressing mental health at a time when it still a taboo topic in Nigeria's conservative society.
M.I would've obviously liked the album—which will be four years old in a few days—to be widely applauded but that wasn't really the case. That hasn't stopped him from mining raps from moments of honest reflections, like he did on "When I'm Gone" from The Live Report. He does that again on two occasions for 'The Guy', tackling the toxicity of social media on "Crazy" and toxic masculinity on "Soldier". While the former, even with its timeliness, feels a bit contrived, the latter is M.I at his poignant best, asking for love to be extended to men on the first verse and turning the lens back on men to sharply demand accountability.
M.I has been vocal about the need for men to be better attuned to their role in making society a safer and saner place for women. On "Soldier", he's even more pointed than the time he rapped, "Niggas open your wings/let your women be kings," again advocating that all men be feminists. Maybe it will be widely discussed, maybe not, but it's an album highlight that should leave a mark on the many listeners who are all ears—which is still a W.
A brief moment of reunion for the original Choc Boiz
M.I doesn't trade in nostalgia on his albums, but he indulges himself at the end of 'The Guy'. On final track, "More Life", he's joined by long-time close friend Ice Prince and brother Jesse Jagz, a reunion for the game-changing trio of rap artists that formed the initial core of record label Chocolate City. It used to be a ritual on each rapper's albums, all three assembling on a song—often the final track—for a breezy show of one-upmanship.
Those resulted in some revered rap songs: the delightful combative "Nobody Test Me", the booming "Represent" and the playful "Thank You". This time around, there's no friendly competition, just three older compatriots celebrating their journeys and toasting the good life in each other's company, with just opening ad-libs from Ice Prince, easy and gruff singing from M.I Abaga, and ragga-inflected raps from Jesse Abaga. It's a wistful closer to a generally joyous affair.
Listen to 'The Guy' here.
---