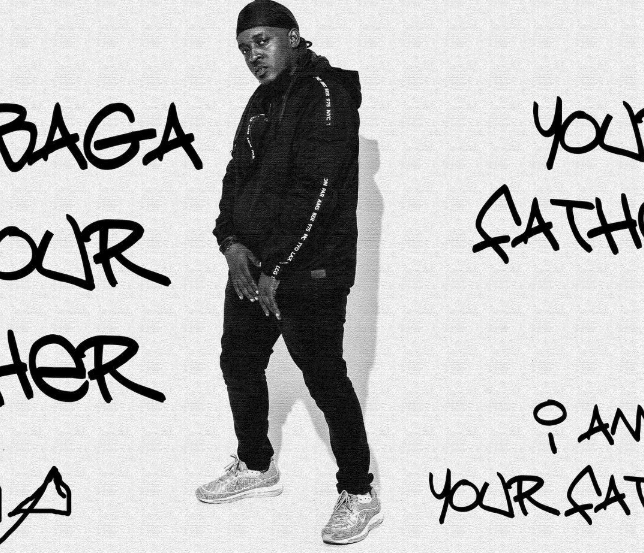 The NATIVE Exclusive: M.I isn't the messiah the world wants him to be
And that's okay
I watch as M.I walks into the room, full of life, handing warm hello(s) to everyone like a regular at the lounge with a casual habit. It's a Thursday afternoon, a few weeks after the release of his Rendezvous album. After fussing over his internet connection for a bit, he settles into a cheerful calm as we start to talk about the album, where his head was while recording and its impact on pop culture
"I'm super excited," he says, his voice dipping into the silky but familiar baritone. "In terms of feedback and appreciation for the music, I'm overwhelmed. I knew it was a risk making new sounds because a lot of my fans hadn't really transitioned into the trap bounce, but the feedback has been great." While trap music has already seeded into the streets of Lagos through the works of artists like Terry Apala,  MI's concern for  Rendezvous, probably spoke more to the pressure to keep up the standard.
Like his adventurous Talk About It debut, Rendezvous, takes M.I back to basics, to do ground-work important for exploring unique sounds that aren't very mainstream yet. Before that, he made bold statements with "You Rappers Should Fix Up Your Lives", riding on a trap-inclined sound produced by South African punk-trapper, Patrickxxlee. The track got under many skins, spurring a range of replies and diss tracks, many questioning M.I's moral ground but none contesting the validity of his logic.
Subtly but certainly, M.I had flagged off another campaign to save Nigerian hip-hop that pays off handsomely to his credit based on his track record, because, who else but M.I ?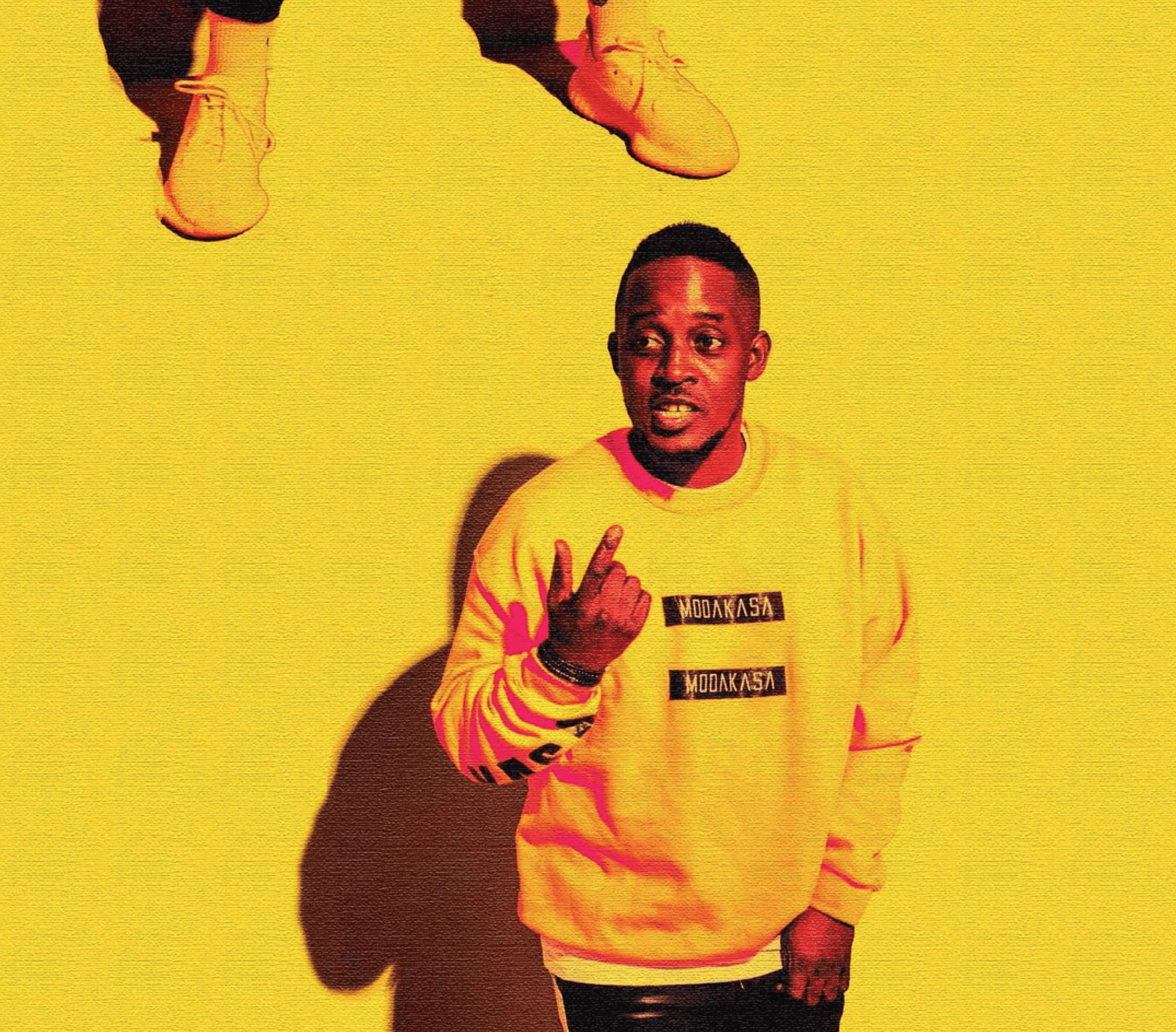 Oddly, when I mention the impact of Talk About It, and how you could easily swap tracks between Rendezvous and his decade-old debut, his reaction was self-amusement, like a genius who had finally gotten recognized as such. "I was just in the studio putting in hard work and trying new sounds" He doesn't exactly blush as he speaks, but admits that the ingenuity of Talk About It was just a product of really hard work."Wizkid came in and heard the beat that Kraft had sent me and he just laid this amazing chorus on the song and that was it"
But many of his biggest critics accuse him of pandering to popular sounds to stay relevant. When I ask M.I about this, his response is very matter-of-factly. "I can tell you categorically that I've never made music I didn't want to, or compromised what I wanted for market reception". He maintains that making music for him is only subject to his creative process; it's a sale of something that has value, reception is just a plus.
It's the exact answer you'll expect from an artist who understands the dynamics of being a celebrated star. Regardless of how obvious the gimmick or marketing strategy, the lyrics and emotions pop stars express are expected to be their real lives. It's hardly a wonder that the image of the artist as a solitary genius—noble, enviable, pleasant object of aspiration and projection—has kept its hold on the collective imagination of fans, the media and other artists. Whether M.I asked for it or not, the acclaim of rappers like him inspires cult-like loyalty from fans who forget that artists are just trying to make a living off what they love, they aren't responsible for any dreams and visions but their own.
Between pulling up receipts and promising tea if anyone can come out of the shadows to refute his claim, M.I addresses the media's inclination to run with the sensational headlines in a bid to run up numbers. A slippery slope we've seen result in hours of a testosterone pageant with two journalists on Pulse's "Loose Talk" podcast. "I'm a human being and I was attacked for trying to change an artist's sound, and I feel like the media let me down the most at that period. They just heard a story and ran with it without any kind of fact checking".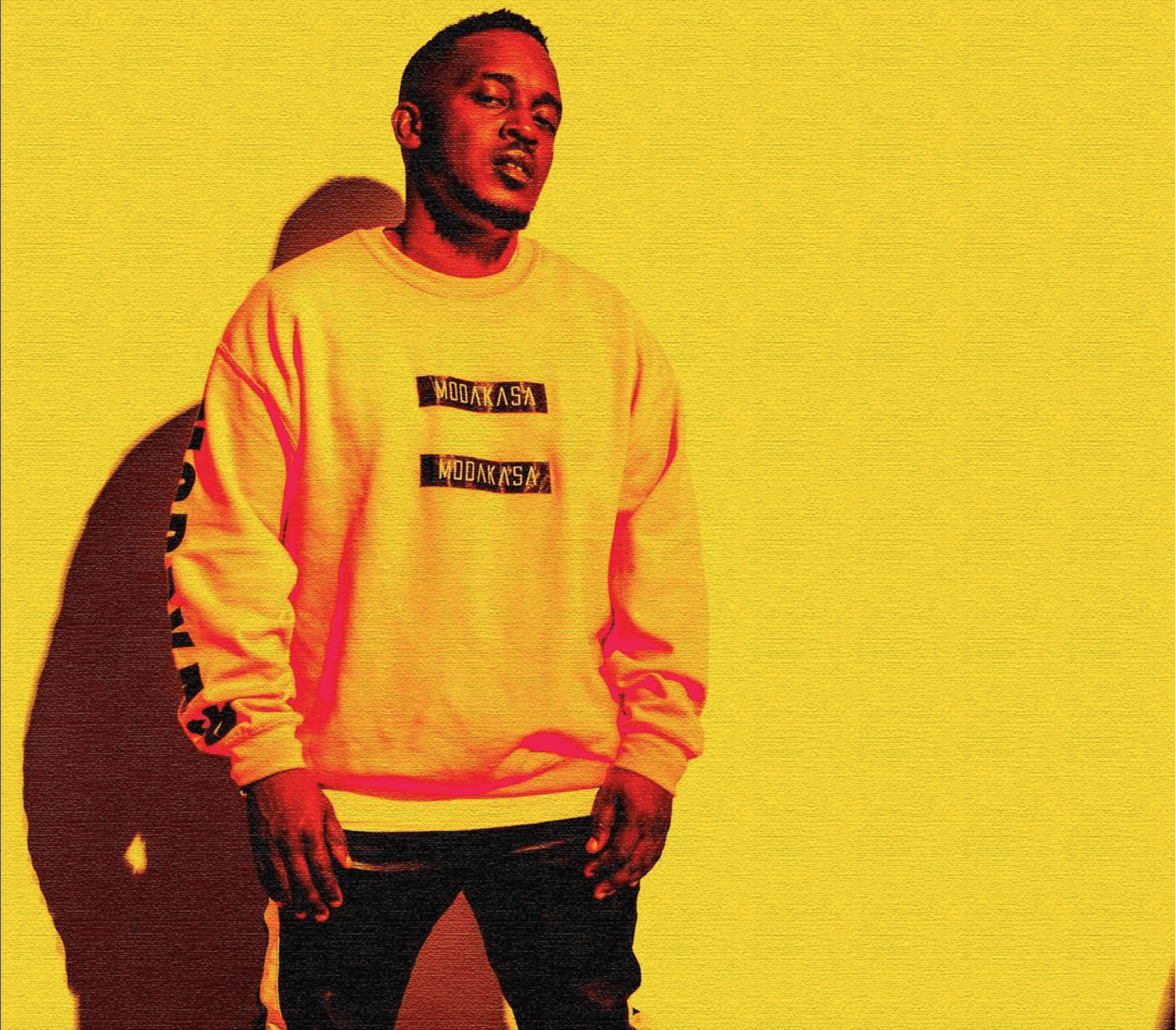 Though M.I is self-aware enough to ask questions within himself, it's important we don't assume his critics are merely just angry their favourite rapper evolved.  Rendezvous, allows M.I explore niche sounds of artists like Odunsi and Santi,  and the entire country thanks him for giving these "new-ish" kids a spot on a big-budget roll-out. That's great indeed, except that artists signed to Chocolate City could have gotten that ball rolling years ago.
Allegations that CC influences the creative process of artists under its umbrella for commercial viability has always trailed M.I's leadership at the label. Milli's exit from the label in 2016, followed by a 5-Part Facebook post vaguely detailing his time at the label casts an even darker shadow on M.I's messiah status. What sort of messiah would arm wrestle an upcoming artist for a Wizkid feature, then ask him to re-write a perfect 16 in pidgin, to make it more "streets". It makes it even harder to argue that the label didn't technically successfully replicate the Milli formula on a more willing artist, Dice Ailes, who made soulful trap songs till he made a recent Afropop song switch under Chocolate City.
M.I refutes every claim that his label is so inclined to profit, that it would disregard an artist's viewpoint. "That has never happened, in fact, I don't think any label that's serious will try to make an artist into anything they aren't.  I have to think about keeping the lights on, I have a board to report to, where do I find the time to tell every artist what to do and how to do it?" he told me. Though he's careful not to take cheap shots by naming anyone, he adds that Chocolate City wouldn't push to be a coalition of pop stars because it wasn't a producer based label. "Listen,  It doesn't matter what genre of music you make, Chocolate City will sign anyone as long as we believe you're talented," M.I says, his tone giving off more passion and urgency than at any other point in our conversation. "But it is your responsibility to put forth your vision", he adds, absolving himself and the label of any control if an artist ends up putting out work that isn't truly reflective of their craft.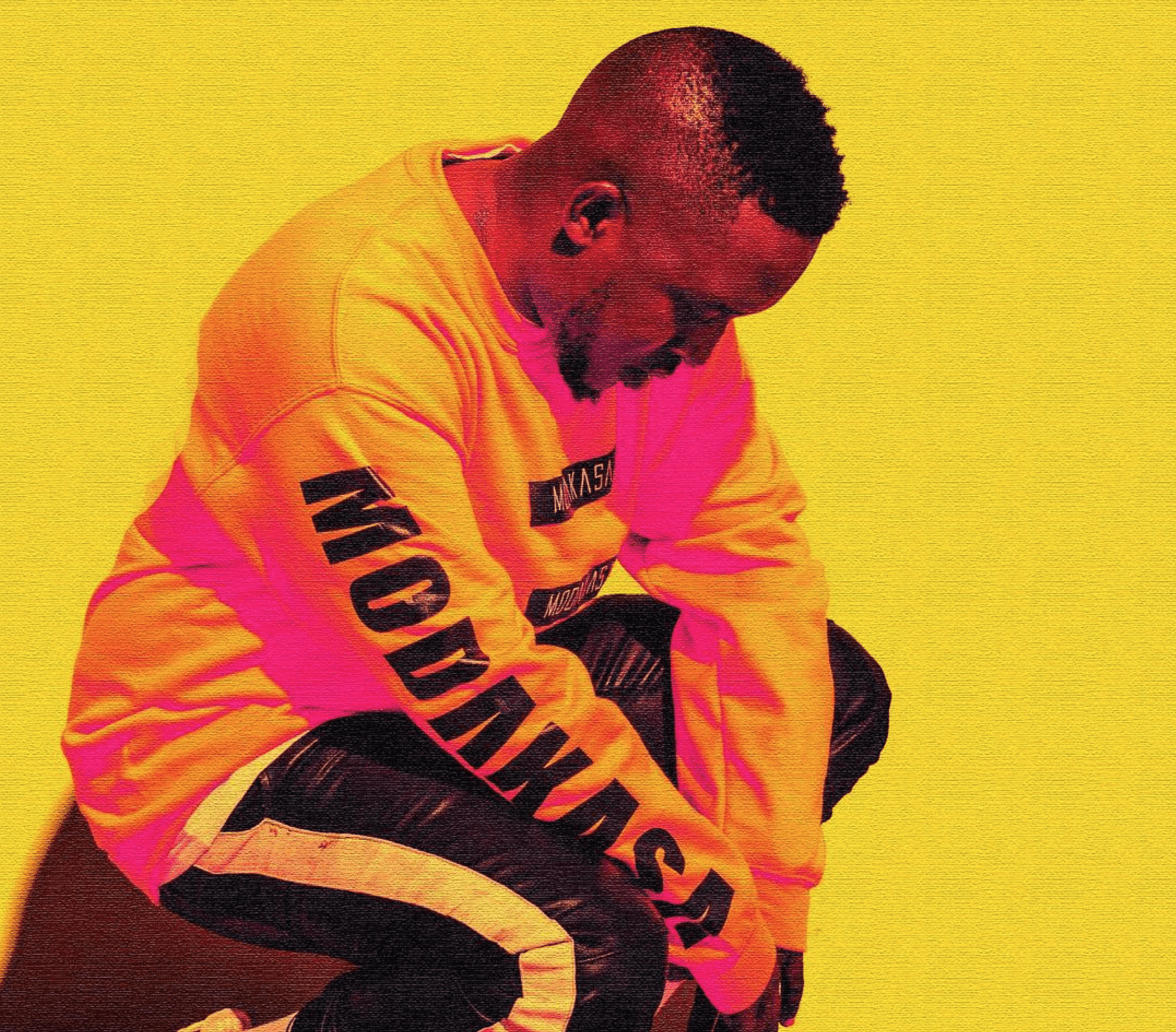 M.I also thinks it's unrealistic to put him on such a pedestal so as to assume that he's expected to always bring the fire and not ride already established waves. "For me to expect that I have to be the face of a new sound, would mean that I have to believe that I am always right and my opinion is always right. I'm looking to be inspired myself. I don't want anyone thinking if M.I isn't doing things this way, then it must not be the right way". And while it does sound like a daunting ideal for anyone to live up to, most of M.I's career is built on his carefully crafted enigmatic personality, hyped up to deified status.
It's not just in his lyrics or songs like "You Rappers Should Fix Up Your Lives" either, it's a personality he embodies through his day to day living. In our conversation, M.I has a modest confidence; everything he says feels like it's been pondered on many times before our talk. His calculative demeanour has undoubtedly contributed to his success, but the dip in his aura at the mention of the problematic side to Rendezvous was unmistakable. Its ingenious play at rejuvenation is the stuff of legends—incorporating the younger generation—but for all of M.I's forth-rightness and good intent, the project reeks of casual sexism and is tone deaf to the world within it was released.
From entitlement dressed up as fondness on "Jungle" ("party tonight, girl come through because if you don't I'm going to hunt you down") to every other line from "Your Father", the project doesn't reflect any of M.I's media-friendly personae as a feminist. If you're thinking "That's Hip-hop", then you share similar sentiments as M.I as he confidently explains the importance of artists being allowed full autonomy of their 'creative space' without necessarily being perceived as a reflection of their ideals and personality. "We have to be careful that in our push for progressiveness, we do not take away people's artistic freedom."
As magnanimous as this sounds, Hip-hop is and has always been the by-product of a specific culture; The music, the visual style, the verbal communication, the value system and the art are expressions of this culture. But if we're deciding to be forward thinkers, we have to be ready to walk the walk of overhauling it through whatever platforms directly affects us. M.I's unwillingness to do anything to change Hip-hop's sexist culture shows just how subject even he is to its failings. One wonders if it's a thing of not wanting to bite the fingers that fed you or just a general lack of concern.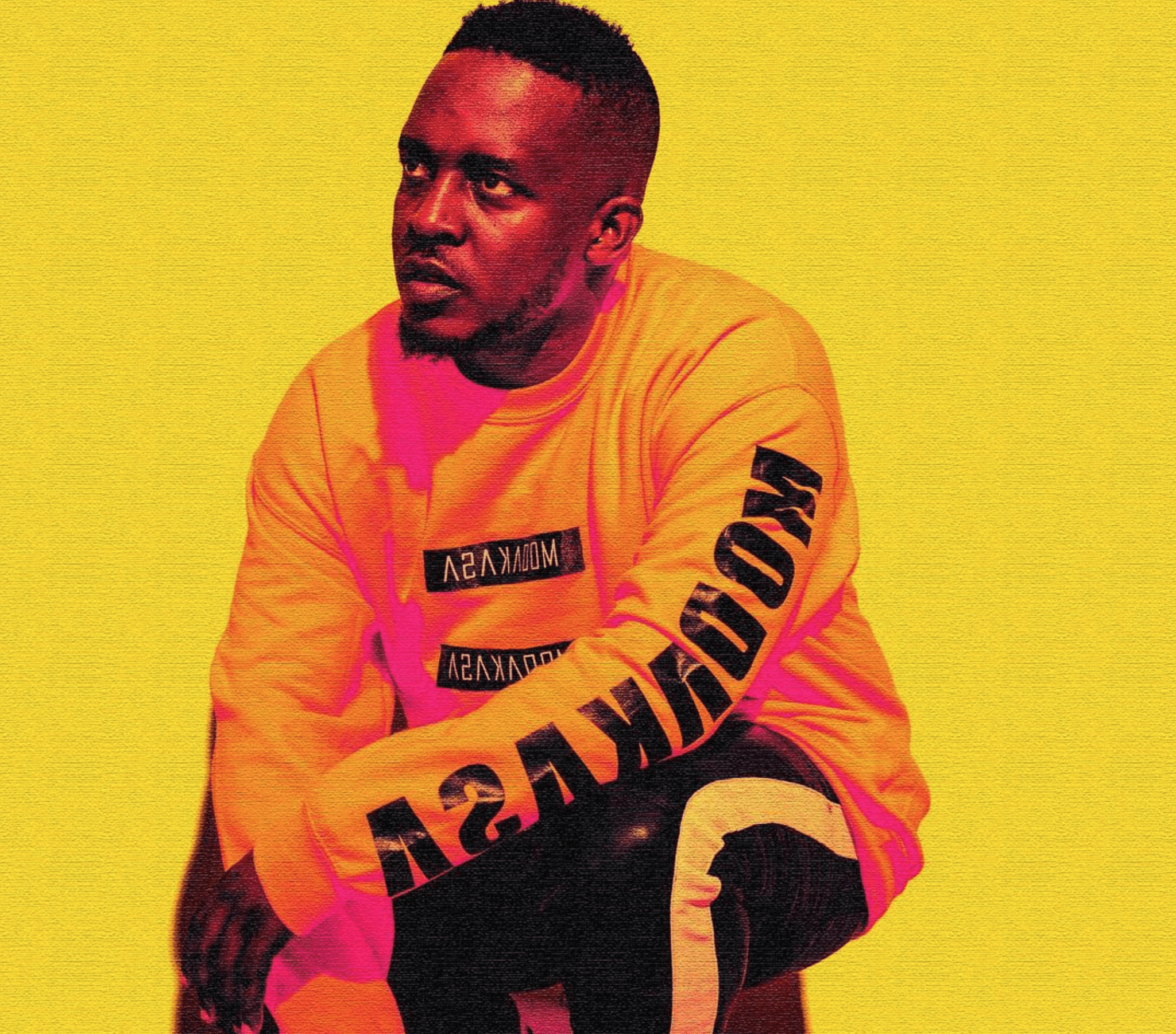 People asking who he?
They call me M.I-er/ Just because I'm getting higher
I'm spitting fire/ This written for ya
There's no bullshitting, I'm sitting on top, Naija's rap Messiah
These bars off  "Safe" created MI's mythos before he had the accolades or even substantial music releases to back his claim to hip-hop's ostentatious throne. His introduction to the rap game presented him as more fantasy than human, ripping through the vale that separated pop music and rap in Nigeria. With no one else worthy to step up, M.I became "The Most Incredible Out of Naija".  He says that in a way that is no less revolutionary than Lil Wayne's proclamation that he's the best rapper alive. 
And that's hardly a surprise, given his position on top of Hip-hop's hierarchy. He is one of the few who can withstand getting picked apart by the very mob that deified him every now and then, without letting the pressure weigh too heavily on him and his mission. With Lady Lambo being the president of Chocolate City, it's a smooth sail to shore as she ensures that it's business as usual for M.I while she deals with the nitty-gritty.
A decade and seven albums after (the eighth expected later this month), through the deification and picking apart of the 'enigma' for substance, the legend has witnessed the epic highs and lows of being at the top and is finally coming to terms with an important but not-so-larger-than-life place in Nigerian music history.
By any set standard, M.I is outliving the relevance of his many of peers by releasing an album that still very hip and widely accepted and that makes him one of the most successful music careers in the country. I won't advise holding your breath expecting a Cole to M.I's Hov anytime soon though but maybe that's okay. Our stories are not linear,  The Chairman has evolved enough to stay relevant through the changing era, against all odds, with Rendezvous, he's levelled up.
[mc4wp_form id="26074″]
---
Mariam is (insert pretentious stuff about myself here). Share your thoughts with me @MA_Y_M
---