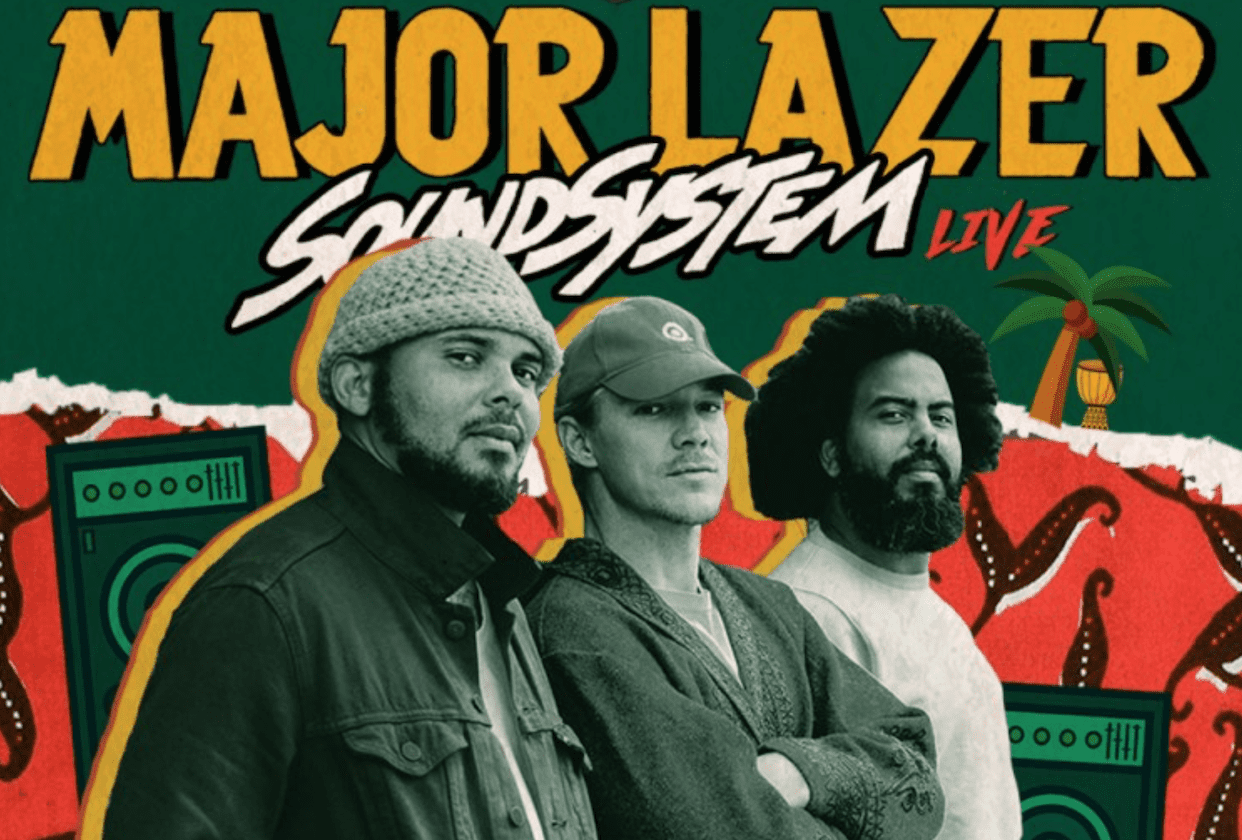 Major Lazer set to perform in Lagos for tour at Hard Rock Beach
on the 5th of October
At the top of the list of benefits of the digital age is its influence on global music. While in the older days, artists were required to meet in person to strike deals, and one needed to make a trip to the city of interest to discover music; the internet (despite all its flaws) has allowed us create a single world for music lovers and listeners around the globe. Take Major Lazer for instance, the three-member Disc Jockey and production group —Diplo, DJ Jillionaire, Walshy Fire— have never been to Nigeria as a group, but their presence in the current music scene is as though they live here. Or at least, visit frequently.
However, recent developments indicate that this fun fact is about to change.
The group, whose recent show of appreciation is their recently released 17-track LP, featuring Skales, Davido, Niniola and others, will be performing in Lagos next month. This concert is part of a mini Africa tour organised by U-Live Africa, a subsidiary of Universal Music Group that specialises in live music planning and promotion. The tour, dubbed Major Lazer SoundSystem Live is scheduled for the trio to visit South Africa, Malawi, Kenya, Ethiopia and Uganda, ending at Hard Rock Beach Lagos on the 5th of October.
Early bird tickets for the Major Lazer SoundSystem Live are available online on nairabox.com. Physical tickets can be purchased from: Hard Rock Café, Tastee Fried Chicken outlets, Filmhouse Cinemas, Genesis Cinemas, City Dia Supermarkets, and Café Neo locations.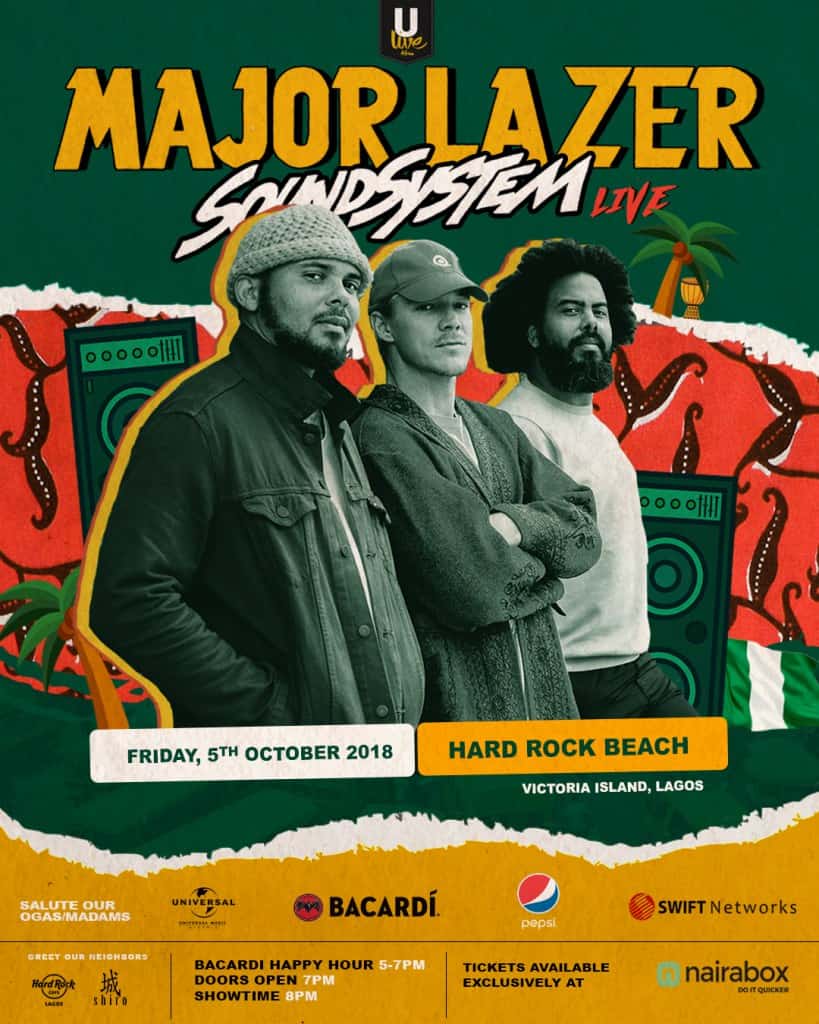 [mc4wp_form id="26074″]
---
"Tomiwa is figuring it out…" Tweet at her ICYMI: @fauxbella
---