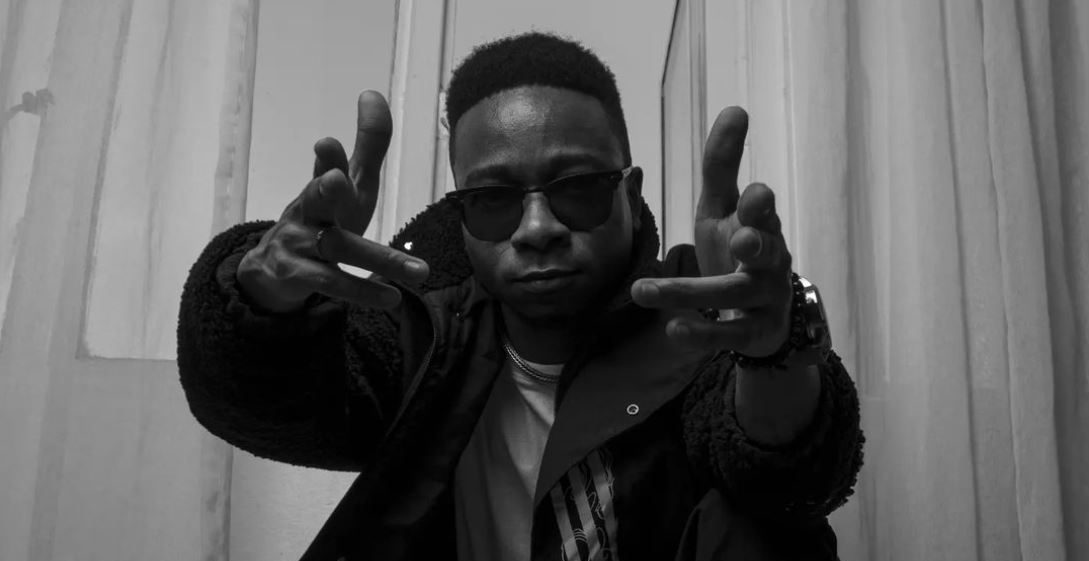 A 1-Listen Review of Asum Garvey's new project, 'The Asum Cut'
A boisterous declaration of greatness
Asum Garvey's music catalogue has positioned firmly on the path of greatness. Officially starting off his rap career with the early 2018 cut "Spirit", his voice has been on a journey to consistent evolution, with his sprawling project 'The Showman' elevating him from rookie status. What's followed has been a solidification of his clear skill set, with a prolific stream of new singles and projects. His moniker Asum, which means he is a sum of numerous artistic capabilities, is a rebel against labelling artists acting as a prelude to his artistic cadence and his penmanship that has his listeners gawking. 
While his debut album 'The Showman' instantly enshrined him in Kenya's imaginary Rap Hall of Fame, 'Shrapper Sum' coalesced his into a dynamic showing. His adept penmanship got playful on Shrap beats and he cheekily put out his wordplay, testing his loyal fans and expanding his fanbase. At this point, Kenyan hip-hop fans were migrating towards Kenya's trap-infused music dubbed Shrap. Asum's fraternization with the Shrap community gave him an environment to expand his musical range and flaunt his ability to balance making radio-ready hits and lyrically astute rap music.
A few months off his last project, 'Citrine', Asum returns with a new, concise 11-track project, 'The Asum Cut'. In half an hour, Asum pens a braggadocious letter to everyone around him with a defying message: this is Asum's world and we are all characters in his quest for undeniable greatness.
In Usual 1-Listen Review Fashion, All Reactions Are In Real-Time While The Music Plays. No Pauses, Rewinds, Fast-Forwards, Or Skip.
View this post on Instagram
"SPENT CALORIES"
At first I thought it was a skit. I am super anxious to hear what this song is about. Oh he definitely started with his tag "Asum.." I love the 808 backdrop and my head is definitely banging. This is super different from the calm Asum. His cadence is menacing and I keep asking, "Y'all, who made Asum mad?" What's interesting is there seems to be subtle subliminals: "If you wasted me don't think I forgot, hitting you up and you leave me on read." I love how cocky he sounds on this track.
"ON IT MORALE"
It starts with a jazz beat! There is a saxophone background with a bass drop. Asum gives a shout out to one of the greatest Kenyan artists, Poxi Presha. This shows he is just more than a student of the game. The word play at the end is very Asum like! Definitely adding this to my playlist 'cause, girls, we need to be serenaded like this.
"ASUM'S OFFF"
Uhm, please wait guys. We have to restart this. It's giving off vibes of 'Shrapper Sum'!! I actually knew it. To be honest if you have not heard 'Shrapper Sum', there is a need to stream the album. We have Asum's playful pen game that makes you feel like you are in a bouncing castle with his flow. This song is my all time favourite off the album and I don't think I can change. I want to hear this song during a concert because it's guaranteed to cause massive head bops. 
'"THE ASUM CUT"
It's amazing how Asum's growth is so enigmatic. He takes us through his musical journey with lines such as "these were my first lyrics in the music game". Giving off a nostalgic vibe it has a bouncy feel to it. Fourth song in and I am already obsessed with this project. The groovy outro is giving!
"LIVIN' LIVE"
Asum takes a new persona with each project he gives out, but one thing I love about this project it seems like he has brought all his personas into one. LOL, "your bums are feeling soft, I just wanna bite them off" is such a cheeky line. To be honest you really have to be an Asum stan to get deeper references in his lines. All through the album, there is a reference to either an Asum song or an Asum moment. I live for this, it takes the listeners on a unique journey. 
"ASUM'S INTERVENTION"
Hats off because that was a very fire transition. I didn't notice we were into the next song. Asum's cadence is increasing on this song and his flow is growling. Who produced this beat? It's too good to be true, it sounds so futuristic and retro with a touch of hip hop bounce. Basically Asum is just going off reminding you he's the best and Shrap is the anthem. Actually, I think Luigi produced this beat. (Editor's note: Tela's right, Luigi produced this song.)
"BOLD" (FEAT. BOUTROSS & GROOVY JO)
Before the song starts, guys, we need to take a moment of silence, they are about to kill the beat. Boutross—also known as the Shrap god—Asum and Groovy Jo are three of the best in Kenya's rap scene right now. Hold my heart guys because it might just explode. Remember I said I love how cocky he sounds? How do you just start off your song with, "I wanted verses but what I can do now is Verzuz." He is literally calling himself the best! Asum, you really are bold. Boutross' voice is always detectable, and his ad libs are his fortress. I love how mellow they are on the beat! I am waiting for Groovy's part. As usual she never disappoints. I love the different takes of the song. They explored a calm beat that's different from what they put out.
"ASUM'S PERCENTAGE"
"Are you telling me I ain't Dennis when the Menace is written on…" I like the line. Super simple and I am sure it's gonna be my next Instagram caption. I am going to have to replay this song though so I can get it to my system.
"I GOT PRESSURE"
When Asum announced his project he tweeted, "Incomplete but I am looking the fullest." An introspective track with words that cut through flesh but seem quite light. While listening to Asum you feel a piece of weight lifting up as he gives a comfort shoulder showing you aren't alone. I have a special place for this song. 
"SHEREHEKEA" (FEAT. NAHSHA)
Nahsha sounds so good. Her R&B voice is so pure, who is she? The combination of their voices is so fierce and enchanting. Definitely a dance floor number. Yes, as Kenyans we love fun, going out and maybe too much drinking? "Sherehekea" is a perfect sum of all these. I hope this song actually gets big cause I feel some potential. It sounds very pop.
"LIGHT & SOFT"
The outro of a project is always as important as the intro and, for Asum, he is forever understanding the assignment. A transition into a hopeful and lighter cadence, we see the visions of hope from Asum. Despite the anger and rocky paths he's facing, there is still light at the end of the tunnel. The penmanship is light, memorable and serene. 
FINAL THOUGHTS
In "Asum's Cut," Asum Garvey clearly boasts that he's worked past his 10,000 hours and isn't about to stop. 'The Asum Cut' is a projection of his skills, not only lyrically but also in ear for great beats and balancing collaborations. He sounds in full control of his delivery and cadence, and packs a cocky attitude as the crux of the tape.
For over 10 years, Asum has been crafting himself as a sum of his creative intuitions. In this project he has cut through the air with declaration of grit and menace, regardless of the conditions. Balancing club bangers such as "Sherehekea" to concert-ready slappers like "Asum's Off" to several easy-going bops fit for long drives, Asum reiterates his submission as new era great in Kenyan rap.
Being the second project he's released this year, after the introspective 'Citrine', 'The Asum Cut' is a perfect follow up to his consistency chain. The project title lays out his thoughts and feelings while showcasing his aspirations. Packed with great rapping, subtle digs at unbelievers, and great music for new and old fans, 'The Asum Cut' keeps the Asum Garvey hype train chirping in a positive direction.
Listen to 'The Asum Cut' here.
---