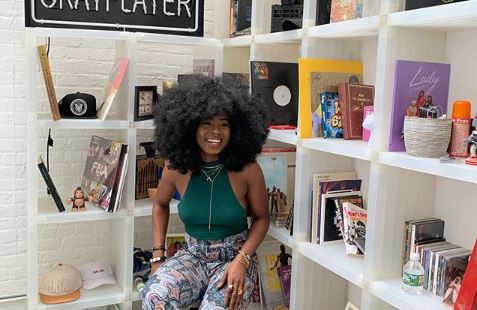 Preyé is confidently leaving risky love behind on "Love Fumes"
A sweet fusion of soul and hip-hop elements
The last twelve months have been the busiest of Preyé Itams' career so far. Prior to closing last year with her airy "Cookie" single, the singer made striking appearances on Tay Iwar's "SPACE", and on "Taking Over", a collaboration with Show Dem Camp's Ghost on Collectiv3's 'Live. Create. Repeat' album. While she reunited with close collaborator Davina Oriakhi in April, for another joint, consciously-charged single, "Bang The Drum", the singer is opening her solo account for 2019, with the recent release of her new "Love Fumes" single.
Evoking the warmth of a tropical island, the mildly bouncy production from DOZ underscores Preyé's effusive performance, as she confidently struts away from being romantically entangled with a Casanova. "I will never take you back, you ain't JAY-Z", she raps on the first verse, after vividly detailing the events leading up to her suspicions and final decisions. Although the rap section of "Love Fumes" is delightfully impressive, Preyé switches to a more familiar singing delivery, with the fluttery feel of her voice bringing extra doses of charm.
Stream "Love Fumes" via Apple Music here.
Featured Image Credits: Instagram/preye_itams
[mc4wp_form id="26074″]
---
Dennis is not an interesting person. Tweet Your Favourite Playboi Carti Songs at him @dennisadepeter
---