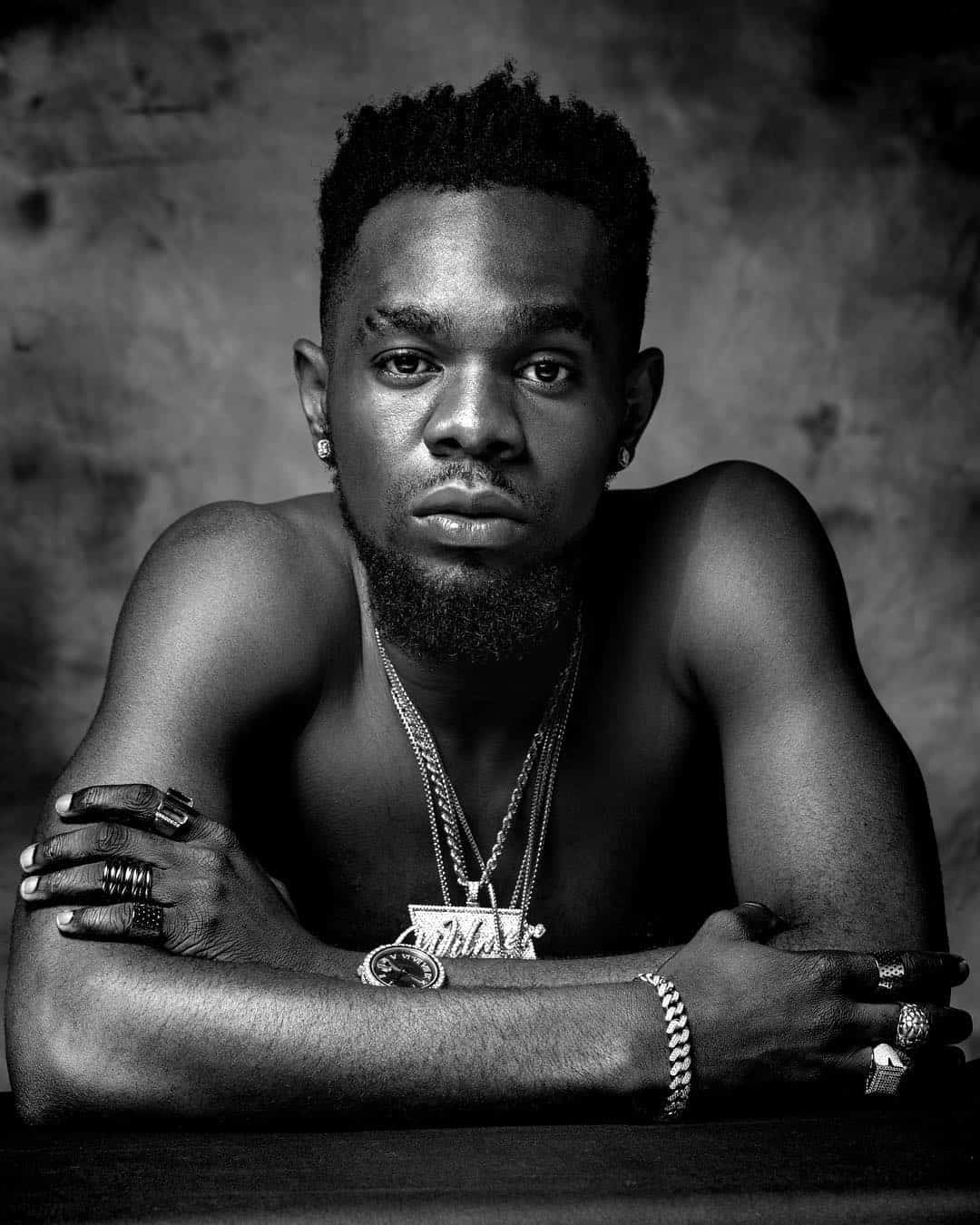 Essentials: Patoranking's 'Wilmer'
Infusing tenderness and political-consciousness to dancehall
Women are usually the centre of attention in the dancehall space. The rhythm is designed to inspire the female body to wine and the lyrics echo a similar intention, giving dance instructions to encourage listeners to get into the groove of the beat. However, for Patoranking's new album, 'Wilmer', he infuses some sentimental tenderness with the album being named after and dedicated to his daughter who is the centrepiece for the cover art.
https://www.instagram.com/p/Bxj9R_cHG5h/
As a result, the opening track, "Wimer", is a love song that transcends mere romance with adoring lyrics seemingly addressed to his daughter; "My eyes fill with tears the time I saw your face/Baby dance for me". Georgian singer, Bera, who has remained friends with Patoranking since their 2018 "Fire to the Sun" feature, is featured on the charming love song, ensuring that the song fits into DJ sets in clubs with his dance centred verse. The second track, "Feelings" sees Patoranking return to the sultry intentions of dancehall with the lightweight theme of appreciating the body of his muse, asking "Could this be love or infatuation" over the laid back Reggae inspired riddim DJ DJ Coublon produces. Though other tracks like pre-released "Lenge Lenge", "Temperature", "Go Crazy", and Donae'o assisted "Turn Up" keep within this dance club specific narrative, Patoranking's diverse sonic palette keeps each track distinct as he experiments with reggaeton, Afrobeat, Afropop, House.
To assist in his sonic exploration, Patoranking collaborates with several artists to achieve the diverse sounds of 'Wilmer'. Kenyan singer, Nyanshiki infuses his indigenous language in his verse and the chorus of "Nakupenda" while French singer, Dadju, performs in French for "Zero Probleme" and South African House artist, Busiswa performs in her native language on "Open Fire".
Introspective track, "Black" is however the album's highlight as Patoranking offers some social commentary on internalized racism over cinematic instrumentals produced by CTEA. The song is written like an inspiring speech to encourage listeners to love each other and do better in order to ensure a bright future for the coming generation. The 12-track tape closes on an optimistic note with Davido assisted pre-released single, "Confirm", reminding listeners of the successful run Afropop is having in the international pop culture scene.
You can stream 'Wilmer' below.
Featured Image Credits: Instagram/patorankingfire
[mc4wp_form id="26074″]
---
You are meeting Debola at a strange time in his life. He wandered into a dream and lost his way back. Tweet at him @debola_abimbolu
---