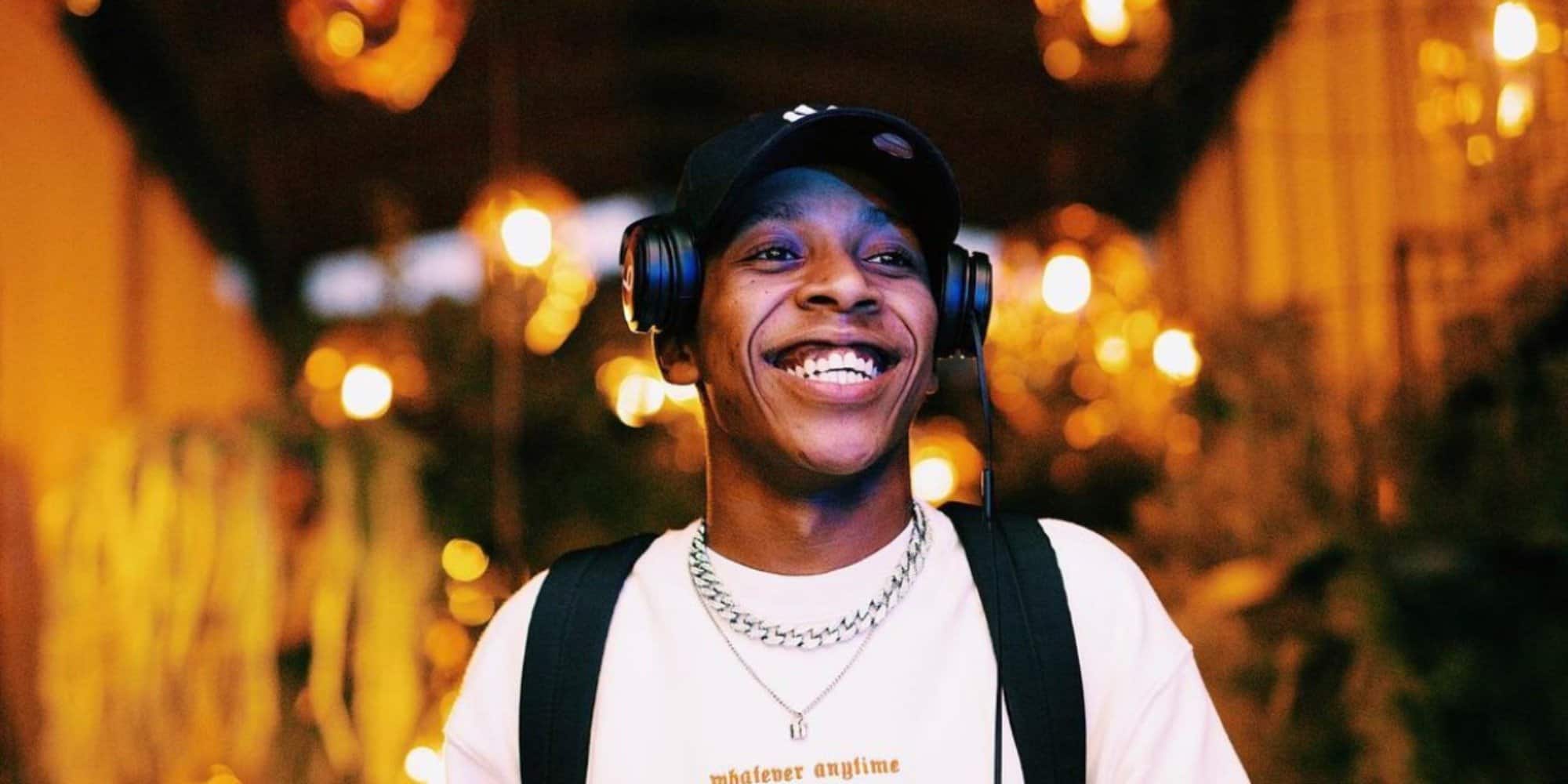 NATIVE Exclusive: Vigro Deep wants to make music for the world
"I want to bring something different to their ears"
If you ask South African singer Vigro Deep about his place in emerging sounds from Africa, he'd simply say that his output shouldn't strictly be described as Amapiano. Quickly establishing himself as one of the more inventive and experimental producers amongst the vanguard of South Africa's increasingly celebrated House sub-genre, his reluctance is understandable. With an ear for memorable melodic riffs and a propensity to bang on percussion synths with a cavernous ferocity, the majority of Vigro's instrumentation is a leviathan iteration on multiple influences.
"I'll say it's more like electro-house," Vigro offers as a more apt description, but there's a palpable hesitance in his voice that suggests Amapiano will do just fine. First starting out his musical dreams as a rapper, he pivoted into the Yanos after coming in contact with it through friends, eventually finding his first dose of sonic inspirations through his father, Victor Ngcomgwama, co-founder of the producer collective, The Godfathers of Deep House. "My dad was doing this nostalgia deep house—I think that's what they call it," Vigro recounts of introductory phase into House music production. "There were producers of that genre, which is a sound where it has automation of electro sounds, so I decided to make songs that sounded like those and try to make it unique."
Through constant practice, imitating the sounds he was deeply fascinated by, and consistent tweaking, he landed on his signature sound. Testing out his early music through DJ friends who infused his songs into their club sets, the enthusiastic reactions they generated gave Vigro the confidence to start sharing his own projects. The instant success of his debut mixtape, 'Baby Boy', effectively put a hold on the then 17-year old's schooling, and he followed with the acclaimed sequel shortly after, which housed seminal hits like "Untold Stories" and "Ghost Producer."
Approaching his 20th birthday in a few weeks, Vigro Deep is one of Amapiano's premier producers, boasting an inimitable sound, a repertoire of great projects—including last year's debut album, Rise of a Baby Boy, and the fourth installment in the 'Baby Boy' series released in May. He's responsible for helming several huge hits, including Focalistic's career-defining "Ke Star," which received the pan-African treatment with the stellar addition of Nigerian superstar Davido.
While still obsessed with making the best music he can, Vigro has his sights on playing an integral role in Amapiano's global incursion. "You know, I'm making music for the world," he tells me over the phone, a statement of intent he's already executing one international gig at a time. When we speak, he's in Dublin, having played a few shows in the Irish capital, and this weekend he's set to play a set at this year's Yam Carnival in London. He says of this moment:
"I just want to show people what I do and help them have a good time," he says. "I want to bring something different to their ears because that's what I'm about."
Our conversation with Vigro Deep has been lightly edited and it follows below.
View this post on Instagram
NATIVE: How did you get into Amapiano and music, in general?
Vigro Deep: I was interested in doing music for a while, I even started as a rapper. Then I just found some friends who were into this genre of Amapiano. My dad was already doing deep house, so I think I got the talent from him and I just went with it. When I first started, I was more into the deep house side, just channeling what I was used to then I started growing into Amapiano because it's a nice sound for the streets. Then, by the time I was making Amapiano, people were saying my sound wasn't really Amapiano, and I agree. I don't call my sound Amapiano, but I understand why it would be described like that because it has some of the elements.
What would you describe it as then?
I'll say it's more like electro-house music. You know, I'm making music for the world, not just for Africa, not just for South Africa. I'm making music out of the box, that's why I'm very creative when I make my music. I make motion tracks where there's a whole lot of things in there.
Yeah. Among your colleagues, your sound is very distinct. How did you come up with it?
My dad was doing this nostalgia deep house—I think that's what they call it—and there were producers of that genre, which is a sound where it has automation of electro sounds, so I decided to make songs that sounded like those and try to make it unique. You know, whenever I was doing that, I was trying to copy what I heard but it wasn't possible to do that because what I was doing was the total opposite of what I thought I was doing. So, I just developed from them, experimenting till I found a sound.
Did you feel confident about your sound when you started releasing music?
Well, I'm the type of person that listens to my songs a lot, because I'm all about checking my sound and checking if my things are correct. Releasing that first project was that thing of like, I didn't want people to hear my music and not receive it well, so I just gave my friends some songs, he was a popular DJ and people kept asking of me whenever he'd play those songs. That's how I started and the reactions made me think, "Okay, I am going somewhere with this sound."
Who were the people that reached out to you that made you feel like you were on the right path?
Just from where I'm from, meeting [DJ] Bucks and Scorpion Kings—Kabza De Small and DJ Maphorisa—they're the ones that showed me how this game works. From then, I was just excited to see more and more people listen to my music and bigger DJs were playing my songs.
How did all of that increasing attention affect the way you made your music?
When I'm doing music, it's to express myself not to follow whatever's happening, that's why it shocked me that people were receiving it very well. These are two different things, mine is different from what others are doing, so when I produce I do whatever comes to me and feels right for my creativity.
A lot of your early tracks and huge hits were mainly instrumentals, but over your last two projects, you've infused more featured vocals. What's the reason behind that decision?
To be honest, it was when I met Bucks and Scorpion Kings. They are the ones who made me realise that for your song to consistently get a lot of popularity, you need to add vocals so that a track can last long. Instrumentals are good but they can be forgotten faster, but you can easily revisit if a song has vocals. I figured that I'm jumping into a higher level of what I'm doing, so let get more vocals even if my instrumentals will always be really good.
So far, you have five projects in 3/4 years. Would you say you're prolific?
I'm a big producer but I take time to release. If you look at other people's projects, you'll see that I'm the slowest when it comes to releasing because I don't want to be all over everyone's faces. Yeah, I do produce a lot, I'll probably do an album in like two weeks or a month, but it's just that thing of taking my time. Right now, it's only three of my projects that are out digitally, that's Baby Boy III, Rise of a Baby Boy, and Baby Boy 4. The earlier ones were up for free downloads, just stuff to spread my name around.
You dropped your debut album last year, what's the difference between the album and the other mixtapes/EPs?
Rise of a Baby Boy was an album I did during the first lockdowns of 2020, so I was basically trying to catch a different mood of what I do. You know, when you're always out and stuff like that, we play bangers to cheer up the crowd, but I wanted to be more soulful with the album, to grab people's attention with sing-along tracks and not only just for groove. Whereas the other projects are for the streets, you know there will be bangers on there and stuff like that. They are two different groups of songs, there's one you do for the people staying at home and some you do for people who want to go and groove.
That's the good thing about Amapiano, it has range and every producer finds a way to interpret the elements their own way.
Yeah, it's a genre on its own and it has a lot of things it can adapt at the same time. If you check it, you can put Amapiano on Afropop, you can mix it with hip-hop, you can combine it with Kwaito—Amapiano can just jam it all.
How did you and Focalistic collaborate for "Ke Star" and were you surprised by the reception?
Being around DJ Bucks is a blessing, we were never expecting it to be a really huge song when we were doing it. Bucks is the one who conceptualised "Ke Star." Focalistic had started to catch the wave and Bucks gave him the lead of, like, how to do my songs. Focalistic didn't know how to work with my sound when we first started working together, so it's that thing of Bucks being the connector and tell him stuff like, "No, bro. If you want to jump on this guy's beat, you have to sing like this." That's how Focalistic caught the wave and "Ke Star" was born.
There were rumours you weren't fully with the remix—which has done really well, so far.
Yeah, I was not happy with it because of how he [Focalistic] did his thing. You know, it's that thing of he never told me stuff about doing the remix, he just told me when we were at a show in Kenya that he was shooting the video for "Ke Star (Remix)" very soon. I was asking him when did he do the song, and he just told me he'd already done it and he'll share it with him. I just expected him to tell me before then, and the other thing, he initially removed my name from the remix—I had to fight for the feature.
But were you, at least, happy that it came out well and they didn't mess up your beat?
Yeah, I'm grateful for that. I would've been happier with the collaboration if they gave me more heads-up, like, "Bro, we doing this with Davido," and it would have been cool.
Generally speaking, though, how do you feel about Amapiano becoming a bigger deal outside SA?
It's actually a good thing, especially for the upcoming ones. Back then, Amapiano was only about producers being there and playing their music. I already knew it was going to be bigger, just playing around Africa and being in the UK for the first time, it showed me where Amapiano was really going, you know.
You're back in the UK now, and you're performing at this year's Yam festival. How much are you looking forward to that?
I mean, I just want to show people what I do and help them have a good time. I want to bring something different to their ears, because that's what I'm about. I want to make music for the world, I want to bring my studio here and showing people what I can do.
Just talking about taking your sound to the world, what's on your collaborative wishlist?
The biggest goal is to put Travis Scott on 'piano track. That would be crazy!
Featured image credits/DonKatSales
---
@dennisadepeter is a staff writer at the NATIVE.
---