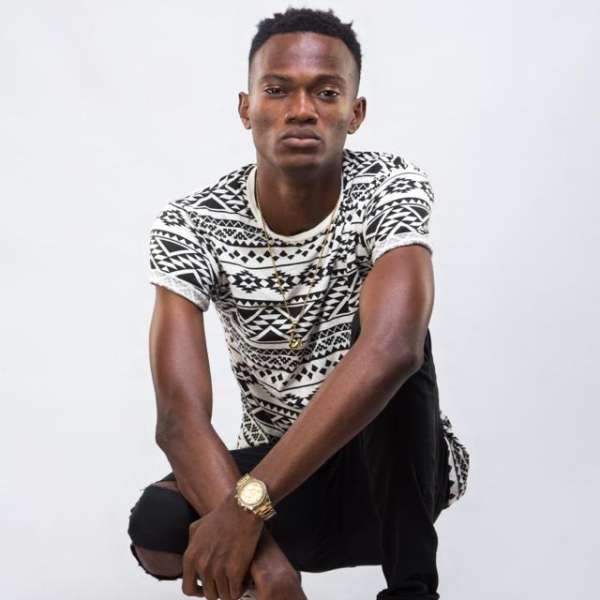 Klu's "Ithinktheboyisgreat" is our new swag anthem
If you've missed Wayne, you're in luck.
Okay, Mr Eazi wasn't exactly right, but he was definitely on to something when he said Ghanaian music is middle of yet another epochal shift in its sound. This time they're returning to the basic, stripping down and rediscovering the acoustic themes of the genres the 90's babies that are making music now grew up listening to and finding ways to infuse distinctive Ghanaian quirks into them. It's a renaissance and what a privilege it is to watch it happen.
While many of Ghana's musical renaissance is stripping down the 80's and 90's Rapper Klu's new song jumps forward a decade to the 2000's and the force that was Lil'Wayne for his new song #IthinkTheBoyIsGreat. 
Riding on a beat produced by AfroDistrict (who seems to favor synthesized versions of string arrangements) Klu pours his heart to us, alternately boasting about his invincibility and asking us to empathize with his humanity in a weepy cadence mainstreamed by Wayne in the early arc of his career. AfroDistrict's subtle violins and harp arrangements worked into a quartet swell and dip, providing the right mood music to allow us fully immerse ourselves in Klu's narrative and staccato bass drum loop provides tempo, preventing us from sinking too deep in the lull that we forget who we're here for. It is the slightly awkward, self aware swag anthem that we've wished from Lil' Wayne for years now.
Klu's right, the boy really is great.
Listen to Klu's #IThinkTheBoyIsGreat here.