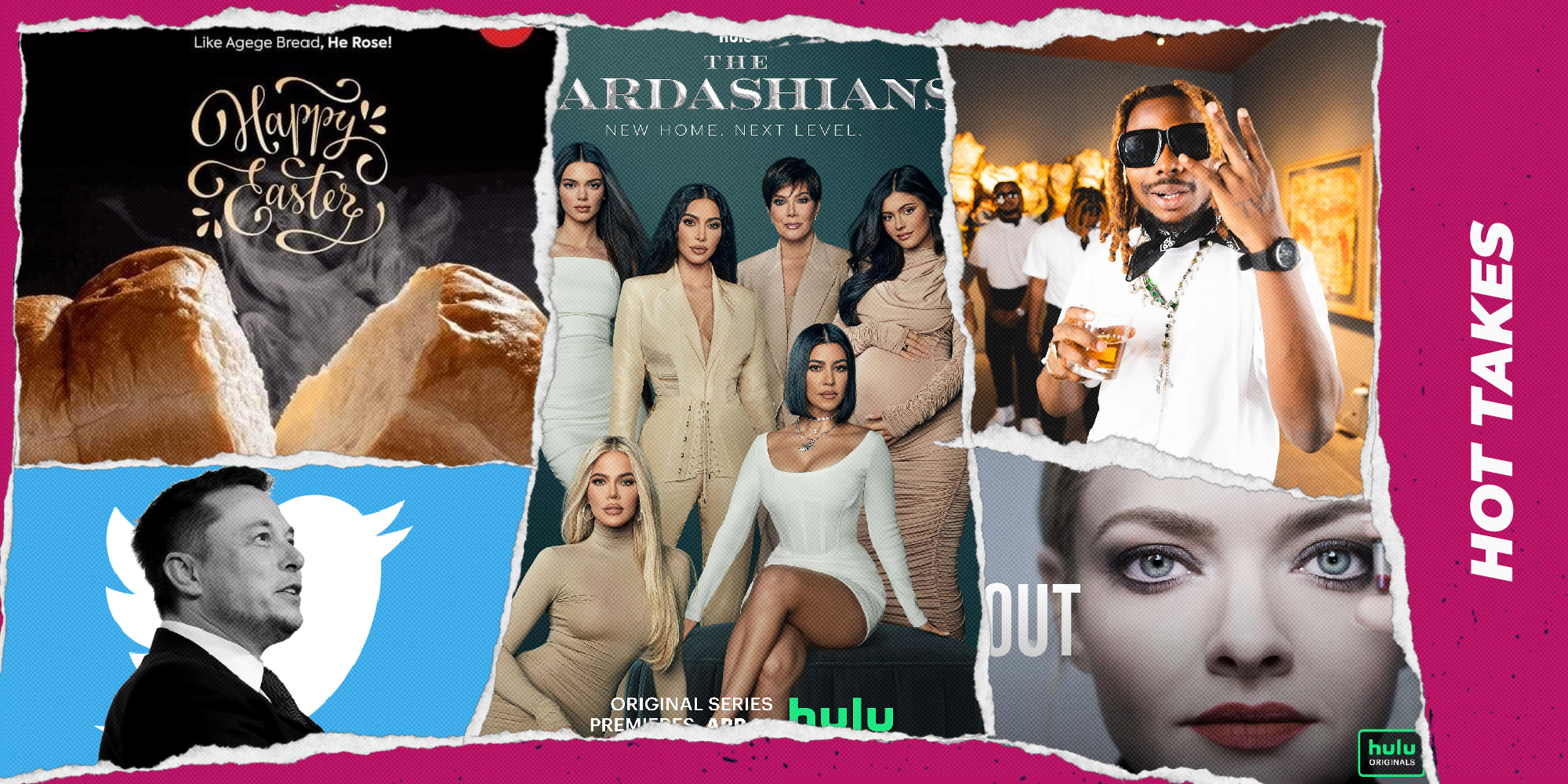 Hot Takes: 'The Kardashians', Coachella Fashion, Sungba's Hype & More
All the hottest takes this week
This past weekend, Easter came and went in a breeze. For the past few years, the long Easter weekend has become one of the most eventful times of the year with the highly attended Homecoming festival, taking the bulk of our attention. This weekend, I was fortunate enough to attend the music and fashion festival for the first time in its four-year run and it was all very exciting. There's always the usual family drama that comes with any holiday, that brings gossip that lasts until the next family gathering and in the world of pop culture, nothing stops spinning (not even for the coming of Jesus).
In this week's Hot Takes, I'm sharing my opinion on a couple of things that have happened in the past week, that including my takes on the new Kardashians show, my opinions on a show about yet another young white scammer, Asake's hit record "Sungba" and Elon Musk's Twitter Drama. Enjoy!
What I'm watching
The latest addition to the scammer show catalogue is Hulu's mini series 'The Dropout.' The show follows the story of Elizabeth Holmes, the infamous Theranos CEO who manufactured faulty blood testing machines, resulting in several misdiagnosis. The show documents her journey from an awkward but determined teenager, to a corrupt, fraudulent executive. 
After watching the attempted girl bossification of Anna Delvey in 'Inventing Anna,' I was a little skeptical when starting 'The Dropout.' The show impressed me by offering a nuanced view on Elizabeth without ever justifying or minimising her actions. The early episodes do humanise her through her backstory. It shows how her fathers job loss may have put pressure on her to succeed and how a reported sexual assault caused her to drop out of college and throw herself into her new company without a backup plan. However, it never shows Elizabeth as a victim however, but rather as someone who is willing to use her status as a conventionally attractive white woman to get money, status and now sympathy.
What I'm listening to
Recently I've been listening to 'Paradigmes,' the album by the French rock band La Femme. Many of the songs have been featured in everything from the 2022 thriller 'Fresh' to 'Emily In Paris', and the housing album itself features a diverse group of songs that are all equally as cool and atmospheric.
The tracks "Cool Colorado" and "Les Jardins" were particular standouts for me. This is based off the easy and cool vibe that the records exhibit. Although the tracks are in Spanish and I don't understand up to 20% of what is being said, the calm I feel towards the song makes it easier to get lost in it. 
As a Kpop fan, I'm used to listening to music in foreign languages, and my year 11 French has enabled me to actually sing along to about 20% of the lyrics from this album. My teachers would  certainly be proud of me right now
Coachella Fashion Is Changing
Homecoming was not the only festival that took place last weekend. Coachella, one of the world's highly attended music festivals returned this Easter weekend after a 2-year hiatus. Its return was even more welcome due to the talented spate of featured artists on the roster such as Harry Styles, Billie Eilish, and Swedish House Mafia (with the Weeknd). However, this weekend, despite its return, conversations seemed to revolve around the outfits and styling.
For a very long time, Coachella was considered one of the major fashion events of the year.  Many influencers and concert-goers used it as an opportunity to showcase their hot button fashion items and along the years, it became a safe ground for many to cosplay being a 70's flower child. It was the perfect source of inspiration for people with a boho chic aesthetic.
The two year break has shown quite vividly how much has changed however. The pictures from the event showed several influencers and celebrities departing from the norm and wearing outfits that could have been worn at any outdoor event. There have been murmurs of dissatisfaction online from people who usually look forward to this event. This has been attributed in part to the rise of influencers attending the event and dominating the content that comes out of it.
i miss old coachella outfits… no thoughts, just boho aesthetic everywhere pic.twitter.com/HMtnLcAPm2

— ✷ (@balencigarette) April 17, 2022
The Kardashian Returns To Our Screens
'Keeping Up with the Kardashians' ended its 14 year run on E! In 2021. The show came to a dramatic end with the famous family debating the pros and cons of ending the show during its last few episodes.  All this feels a little anticlimactic with the premiere of their new Hulu show 'The Kardashians.'
At first glance, there seem to be some differences between the two shows. There seems to be an attempt at being more politically conscious and transparent. The Kardashian-Jenner clan turn and talk directly to the camera in the middle of conversations and talk extensively about the fact that they are being filmed. There is also a notable lack of background music in many scenes however, despite the attempts at a more natural feel, the show is inevitably still a reality series.
Their images still feel as curated as ever, with Kim pushing a persona of a relatable boss lady who's just trying to juggle motherhood and her career. A notable clip that's been making the rounds on social media for being staged is one I'm less sure of though. In it, Saint, Kim Kardashian's son, shows her a game, where someone claims to have new footage from her old sex tape. Her slow reaction in covering the screen and confusion over how Roblox works makes this feel almost awkward enough to be real.
It is convenient that something that major kicks off the storyline for their new series. Perhaps they've just gotten better at staging scenes or the awkwardness was an unintentional result of bad acting. The entire episode did feel off kilter as they attempted to combine a documentary style with the staging of a usual reality tv show. I hope the show can find its footing with a balance between the two styles, or else commit to more familiar reality tv conventions. The preview for the rest of the season did seem good, so I'm a little excited against my better judgement.
🚨EXCLU — Les enfants de Kim Kardashian ont finalement découvert pourquoi elle a percé ! pic.twitter.com/tEiSXCEgp2

— RVPLAND 🌍 ❼ (@RvpLand) April 15, 2022
Is "Sungba"
Befitting

Of Its Hype?

Earlier in the year, uNder alum, Asake released his debut 4-track EP, 'Ololade Asake', right after signing with Nigerian record label YBNL. There's no denying that the EP delivered hit records but the song "Sungba" was an early standout, eventually earning the singer a remix with Burna Boy. Many people are already calling it the song of the year.

Considering that we are only four months into the year, statements like this seem a little premature. On listening to the song, and hearing it performed live, the song's production and lyrical content makes me understand where people are coming from. It's a song that always seems to elicit strong reactions from people, with the crowd's reaction to Asake's performance at Homecoming reinforcement enough that Asake has hacked the winning formula. The question now is simply if it will have staying power. Will people still feel the same way eight months from now? If the outpouring of love for the song is anything to go by, it's likely to be in people's ten by the end of the year, at least.
Okay Sungba is song of the year. Thought this type of sound was done in 9j music, but the culture is alive. The Yoruba just dey flow. I'm overdosing here

— AFC (@TayoAFC) February 27, 2022
why is sungba so good

— 𝐉 (@JadeLara_) April 19, 2022
Elon Musk vs Twitter   
It was recently revealed that Elon Musk had become Twitter's biggest shareholder, and since then the public back and forth between Musk and the social media company has been a sight to behold. Musk has begun making polls asking Twitter users about their satisfaction with various features of the site. At first, Musk was announced as a board member, but then he turned down the position. He later announced his offer to completely buy the platform for $43 billion, an offer that Twitter's board of directors is currently trying to block.
Considering how hostile the relationship between Musk and Twitter's board of directors is, I wouldn't want to see the shitshow that would occur if he did buy the platform, or maybe it could be entertaining to watch drama between people with too much money and time on their hands.  Musk has previously expressed his dissatisfaction with the social networking site and its apparent limited free speech. Considering Twitter's tendency to already let too much go unchecked on their website, making it a haven for trolls and Neo nazis, Musks enthusiasm about free speech on the platform makes the idea of him owning the platform less fun. 
Do you want an edit button?

— Elon Musk (@elonmusk) April 5, 2022
So is @elonmusk going to start a new social media platform? pic.twitter.com/AH53cuCPVY

— Dave Lee (@heydave7) March 25, 2022
Sterling Bank Ad and censorship
Over the Easter weekend, Sterling Bank released a controversial advert. It likened the resurrection of Jesus Christ with the rising of Agege bread. On it a tagline reads "Like Agege Bread, He Rose!". There has been uproar from many calling it distasteful, offensive and blasphemous. The Advertising Practitioners Council of Nigeria (APCON) has criticised the advert, stating that Sterling Bank would be punished. I can't say that I'm surprised by people's reactions. It definitely seems like a huge misstep to send out an ad like this in a country where religion is of utmost importance.
It's not surprising that Sterling Bank has since deleted the ad. However, people should certainly be allowed to react to materials that they see as offensive. Where I do have worries, however, is with the intense response from APCON. The government body recently released a statement saying that Sterling Bank would be sanctioned according to the law and shared that, "No religious belief or faith is [to be]ridiculed or any blasphemous advertisement exposed in any guise."
This response from a government body feels unsettling, considering that the advert did not contain anything particularly obscene. Nigeria is a country where people already don't feel empowered to criticise any aspect of religion due to unfounded dogmatism. Having a company punished over something so harmless further creates an environment where people cannot make statements or share their opinions over fears that they will be sanctioned or worse yet, punished.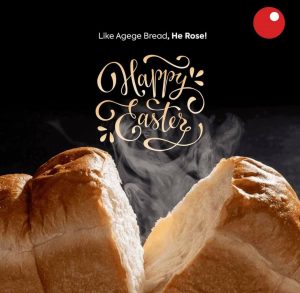 Stop the press PLEASE!
Year after year, as Nigeria and the rest of Africa have become cultural hotspots worth visiting during the Detty December period or the Homecoming Easter weekends, I've begun to pick up on a strange phenomenon that occurs. If you're paying attention, you'd have picked up on it too. And that is British tourists coming to Nigeria and posing with armed security officials, who to other Nigerians, are a symbol of oppression and fear.
Pictures of them posing with Nigerian police officers circulate online, and sometimes with confusing reactions. I can't pinpoint exactly why this happens but it's a near yearly tradition that just has to stop at some point. Do they just think their outfits look cool? Or perhaps the tendency to carry obscenely large guns is a novelty to British citizens, whose police are rarely armed. Regardless of the reason, it always makes me a bit uncomfortable to see these pictures knowing that our own are dying by these very weapons. It feels like something to be used as proof that they've been to a third world country once they return home.  Hopefully we can get to the bottom of why this occurs, or otherwise stop the trend of using African citizens as props for tourists either ways, I'm fine.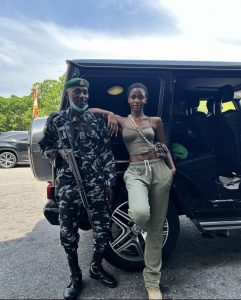 Featured Image Credits/NATIVE