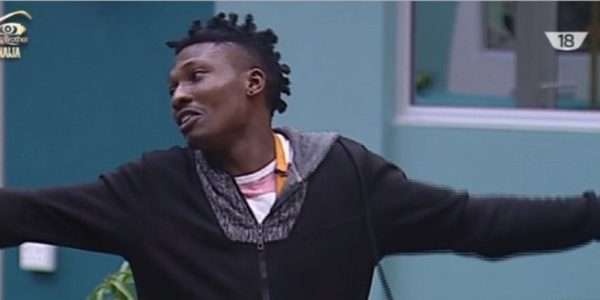 Efe Emerges Winner Of Big Brother Nigeria, 2017
Nigerians have decided
78 days ago, 12 participants walked into the Big Brother house certain that their lives will not remain the same. They all competed to win the 25 million naira cash price and a brand new Kia Sorento SUV car but the fame from merely being a part of the show was already sure to open doors for all participants.
https://www.instagram.com/p/BSrZTBXjRZl/?taken-by=bigbrothernaija2017
Between the house tasks, beef with housemates and big brother surprises, only 5 participants made it to the finale after Kemen got disqualified and the others were evicted by votes. Efe, Bisola, T-Boss, Debbie-Rise and Mavis were left to campaign for the shows finale.
With 2Baba as the performer for tonight's finale, the reality TV series came to a dramatic end. Housemate, Efe was announced as the winner of the show against favourites, Bisola and T-Boss, who were both touted as the most likely winners of the show based on popularity. Efe won by a landslide popular votes, with 57.61%, a wide margin from Bisola's 18.54% and T-Boss's 13.60% of votes respectively. Debbie-Rise and Marvins who also both made it to the finals, could only both manage to get 8.78% and 1.47% of the total votes.
Big Brother may be coming to an end, but the brighter look of things is that, the most popular finalists of Big Brother Nigeria, are expected to become the new faces of Nigerian entertainment. We have seen in the past with Melvina Longpet, Ebuka Uchendu and Uti Nwachukwu amonsgt other past winners who went into TV production and Nollywood respectively. This year, all eyes will be on Bisola, a comedienne prior to her stint in the Big Brother house. She may not have won the 25 million naira payload, but coming in second place is near-enough to get her into Nollywood. It is not unlikely that we will be seeing more of T-Boss either, but considering how unpredictable she was during the show, it's hard to tell what comes next for the leader of the #BossNation.
Over the last couple of weeks, Big Brother Nigeria has entertained millions of Nigerians with the dramatic lives of the participants, the occasional celebrity guest visits to the house. After all hashtags and votes have been tweeted and casted, perhaps what will be sorely missed as Big Brother comes to an end, will be weekly music performances that saw artists like Davido, Simi, DJ Xclusive, 2 Face and Tiwa Savage amonsgt others take eviction stages.
In the meantime, we will be looking out for the faces of our new celebrities.
Featured Image Credit: bigbrotherafricatalk.com