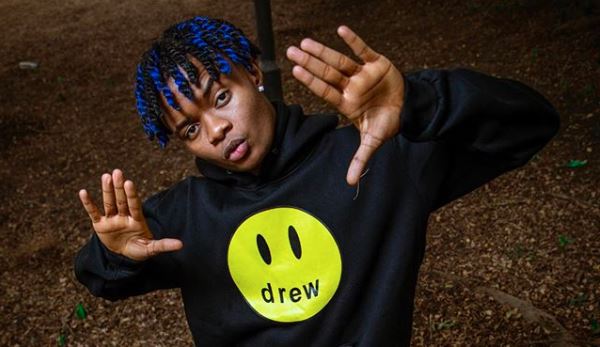 Fresh Meat: The best new artists this month (June)
Featuring Dua Saleh, WhoIsAkin, Goldkeyz and more
Staying true to our mission reshape the face of African popular culture, The NATIVE team curates a monthly list to spotlight the best and most exciting new artists on the continent. Some of these artists have dropped songs to some regional acclaim, while others are brand new on the block, working towards their first big break. Tune in to what's next. Click here for April's Fresh Meat. 
---
Given the current climate of the world, it feels like there's a seismic shift on the way. Throughout the months since we have been in lockdown, the world seems to have become smaller and the barriers we once had have been broken down. While the world seems to be in turmoil, A-list acts to new talent are providing a little relief and escape for listeners with honest depictions of how they're also feeling in their music.
The content and quality of music has never been more important, and artists are getting creative with what they have to say, seemingly being inspired by the same events in the world we're all experiencing and trying to work through. For this month's installation of Fresh Meat, we've selected an interesting group of young artists who's music definitely serves as an escape from the craziness outside.
From 16-year-old capespring still finding his feet to Elaine who has recently caught the attention of Apple music, here are our picks for the month. Thank you so much to every artist putting out good music right now. We need it
Dua Saleh
Dua Saleh is a Sudanese-American artist based in Minneapolis. Their latest project 'Rosetta' is a punk charged EP, paying homage to Sister Rosetta Tharpe, who is credited as the inventor of the rock n roll having inspired successors such as Little Richard and Chuck Berry. The project's opener, "cat scratch" is a confident tale of rising through travails, where Saleh introduces personal pain as they strut through the inferno "rockin them stilettos, blazing through the ghettos".
"Umbrellar" is an ethereal, solo rock and roll jam, which is as rebellious in tone as it is immersive. Being a nomad, transitions come like second nature to Saleh, as they flip from distorted yells, to calm, legible flows. The boisterous "Smut" features calculated and deliberate drums, synths and chords, whose intermittent use, apply a dynamic stage for Saleh's eclectic personality and charismatic raps, in the way a series of attire changes adds personality to a tv character.
Dua Saleh details acts of lust in a commanding cocky tone despite being brought to size by their partner, climaxing in a series of pitch shifts that swing them from angel to demon amidst chorused howls, as the rest of the instrumentation is pulled back. Distorted vocals compete with a choir on the outro, adding further imagery to the torn polarity of Saleh's musical personality, part inner conflict, part inner clarity.
"Windhymn" sounds like a nightmare in a Disney fairytale, as Dua howls gently to sinister piano-chords, swelling with epic drums. Dua Saleh gives into their demonic alter-ego Lucifer Labelle completely on, "hellbound", embracing debauchery in the face of hypocritical institutions that aim to limit their freedom (Saleh is an openly Queer Muslim). Exposing the irony of judgement as being evidence of obsession, and a deep fear of the darkness that lies within all people, in reality, it all ends one day.
Dua Saleh presents a multi-talented and compelling personality on 'Rosetta', conveying deep emotions through sounds and specific lyrics. The production is focused and complimentary throughout the project, for a completely solo project. Fleeing war and being a member of the queer community, Dua Saleh understands judgement and horrors first hand, which fuels a lot of their creativity and activism, hoping like most of us "I want a world where people don't have to think about the sociopolitical implications of their existence."
WhoisAkin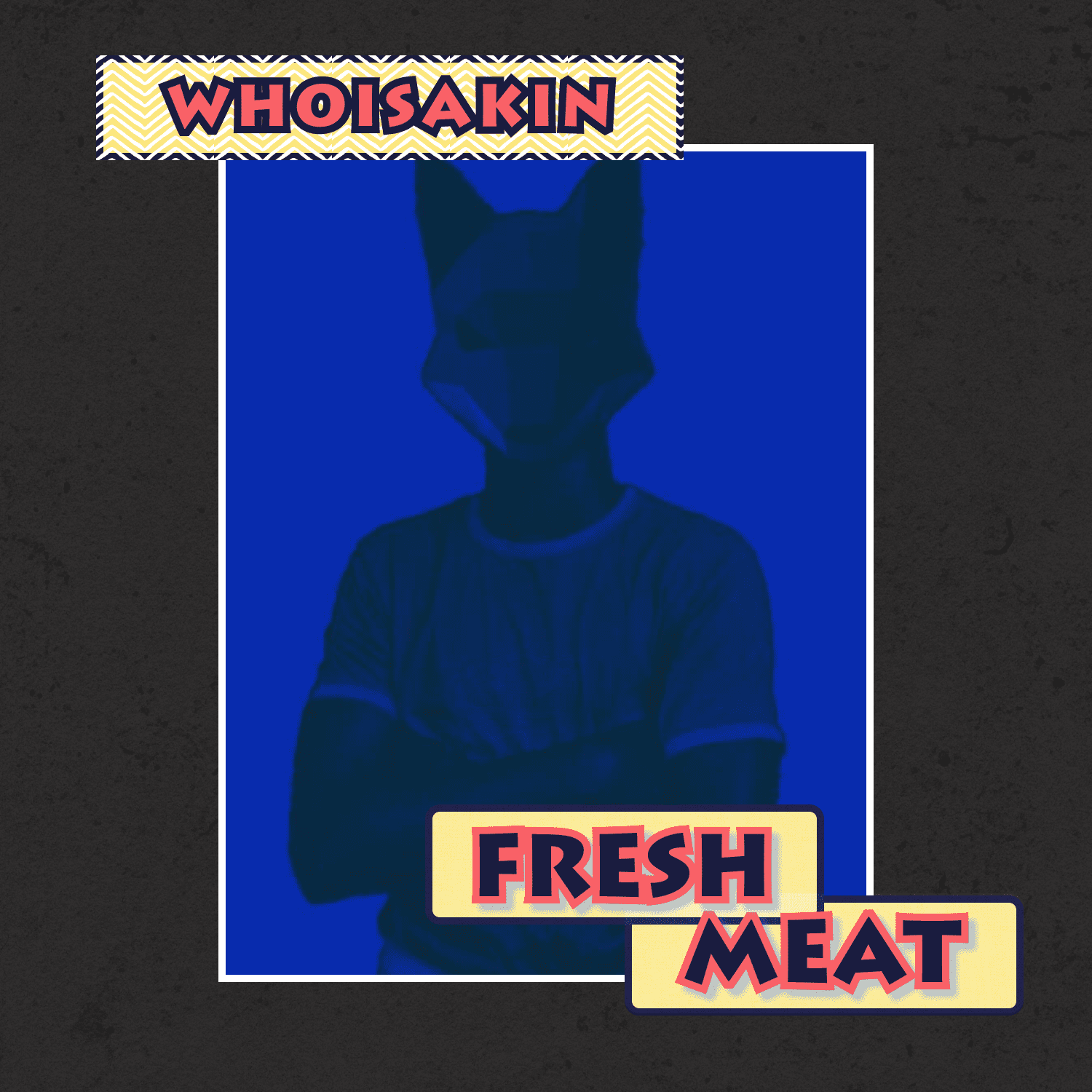 You know you're doing something right when your debut project has caught the attention of an artist like Mr. Eazi, and WhoisAkin is definitely doing many things right. For starters, his music is incredibly upbeat and joyous but still manages to get you in your feelings. With deeply imaginative songwriting, he weaves convincing romantic stories with poignant metaphors which still make you want to turn up at the same time.
The Lagos-based artist grew up around great music from his childhood and was always in a musical environment whether it was church or his living room, however, he never thought to make music himself. This was until 2016 when he was inspired by his now mentor, Mr Eazi, because 'he brought something particular to the game'.
Having been in the game for about two years, the 22-year-old is already gaining considerable fanfare, and that's thanks to his amazing support system. His debut project 'Full Moon Weekends' is an ambitious 5-track collection where he gives afropop a magical touch with groovy production and his syrupy vocals.
'
I've always been nocturnal and I wanted to make a tape that depicts my love for the moon. The project is like taking long late-night drives with no real destination and I guess a lot of people in their 20's can probably relate to what I'm saying'.
The opening track "Magic" is a good introduction to WhoisAkin's vocal range. With an assist from our Fresh Meat alum, Olayinka Ehi, the brassy anthemic number is instantly memorable on the project. He seamlessly integrates his Yoruba heritage into his music, where he amorously serenades a lover on the bouncy drum-led number "Energy", while on "Space", he pleads to be left alone over a catchy and danceable beat. Elsewhere on "2:25", his voice is rich and velvety as he narrates a steamy bedroom experience.  WhoisAkin is definitely on the cusp of an explosion, get familiar with his confessional r&b sounds now.
Goldkeyz
With four impressive projects and a handful of singles in his growing catalogue, it is obvious that Goldkeyz is as prolific as they come. Beyond the consistency of his output, it's his dedication to being a consummate producer that truly sets him apart: "I favour multi-song releases because, as a listener that's how I best consume music", he explains via text. "Besides that, what I discovered is that it gives the music more meaning as I'm more intentional with [making sure] my projects give a better cohesive experience."
Driven by a need to put together top-to-bottom listens, Goldkeyz's projects are an exhibition of his ability as a producer with eclectic influences and a stellar curator. Finding a nexus point between afropop, folk, r&b, neo soul and more, the experimental blend and ethereal vibe of Goldkeyz's production is always tailor-made for his array of talented collaborators. Each song displays an understanding of his duties as a producer and also emphasising the distinct quirks of his own sound.
Earlier this month, Goldkeyz released 'The Getaway', a 5-song EP (including two instrumental reprises) which he considers his best work yet—and it's difficult to disagree with him. Straddling the line between colourfully catchy and gently immersive, the short project consists of gorgeously layered beats that leave ample room for guest vocalists to be emotive and playful, a flexibility he prides himself on.
For him, the goal is to find a middle ground where he's expressive with his production and collaborators can also feel comfortable expressing themselves over his beats. While he's interested in working with popular artists like Davido, Wande Coal, Falana and Adekunle Gold, he's perfectly fine with working with the talented artists he's previously worked with, since it offers him the chance to continually evolve his craft and music. It's the same nobility that fuels his music, and it's the reason we should be paying more attention to Goldkeyz.
Elaine
Shortly after the release of her debut project, 'Elements' last September, 21-year-old Elaine Mukheli was selected amongst others for Apple Music's monthly Best New Artist spotlight and since then, we haven't been able to get enough of the singer/songwriter's blend of r&b and trap melodies. This is why back in March, she was one of the first female artists that we spotlighted on our 'For the Girls' column to commemorate Women's History Month .
Good music sometimes feels like a soundtrack to your own personal soap opera; because when done right, it's relatable, incredibly produced, and emotionally layered. Her songwriting on 'Elements' is littered with familiar scenes that seem positively cinematic, so it helps that yourself as these characters watching a relationship fall apart over 7 emotional tracks.
The young star once explained that she settled on  r&b as a means of therapy, because it helped her open up about her feelings, truly engage with them, and confront them. From the drum patterns on the mid-tempo number "You're the One" and "Risky" to her willingness to perform diverse vocal deliveries on "Say You", 'Elements' is a transcendent coming-of-age tale built around neo-soul and cosmic tunes. Whether it's texting an ex she shouldn't be or promising a lover she'll change though she won't, Elaine explores the mechanics of relationships, how and why they work or don't.
We've all been Elaine at some point in our lives or perhaps you're still threading familiar lines now; it's refreshingly relatable and there's something in it for everyone.
capespring 
capespring is a Kenyan artist with a voice that urges listeners to lean into their feelings. Though he's only 16, he's able to channel his life experiences into his lo-fi rap and R&B music inspired by artists like Frank Ocean and Stromae. He just put out his debut tape, 'Duality' which details the minutiae of post-high school life; weird friendship dynamics, complicated romantic feelings and finding self-confidence.
The production on the tape nods to the alt-pop and trip-hop sound of Frank Ocean with laidback drums, dank atmosphere, mid-song beat switching and a vague moodiness that convey the underlying feeling of anger and dissatisfaction. Much like Future or Roddy Ricch, he is also able to alternate his voice from the husky rap performance on the opening song, "Gang" to the lullaby-plaintive voice that offered vulnerable lyrics on standout track, "Weight" and closing song, "Testament" feat Jomande.
By combining the cockiness of rap with the heartfelt confessions of r&b, his songwriting expresses the struggles that mark the teenage years; "I don't really care if you do not think I'm significant". He remains in a nihilistic state through all 5 tracks, too paranoid, upset or depressed to look too the dance floor. Though "Weight" has an uptempo groove provided by the disco-inspired beats, his lyrics mourn the loss of a relationship and also gives us some hint to what motivates him, "I just want to buy my mom a house, I just really want to make it out".
Though capespring's subject matter is too focused on himself to offer much in the way of social commentary, he tries to make up for it through the "Money (Interlude)" skit which, featured a recording of someone explaining how we're all motivated by money rather than passion. The tape retains the redemptive quality of being a debut EP, which is meant primarily to introduce him as a Nairobi–based artist that makes music inspired by Frank Ocean.
Oscarr – "L.G(Life Good)"
Oscarr's debut tape, 'Elephant in the Room' presented him as the newest Afropop talent to keep an eye on. The 4-track project laid out his mission statement to provide words of wisdom for Nigerians who are going through the same struggle as him. Though it's the same mantra that guides rappers like M.I, LadiPoe and a host of others, Oscarr stands out for his rhythmic delivery and playful punchlines.
The opening song and centrepiece of the project, "L.G (Life Good)" reflects his search for optimism while the world continues to grow dim in light of recent global events. Though he's still a new voice in the scene, Oscarr isn't afraid to tell it as he sees it, even if he makes enemies in the process, as he narrates the all too familiar story of artists being cheated by industry execs on "Fake Industry" featuring Adé Losade. While lyrics like "I'm fine if I never top the charts" seem counterproductive, he quickly flips his menace at the industry into a warm embrace of fans by following it up with "As long as I'm staying in your hearts".
Oscarr's bleak sense of humour and knack for telling striking stories about his life is on full display on his debut EP, 'Elephant in the Room'. And with his conventional rap flow and traditional hip-hop beat selections, he feels like a rare discovery in a time when all the new rappers prefer trap beats and mumble rap flows.
Hotyce
K2O foremost MC, Hotyce follows his ambitious debut with a well-thought-out, yet unrestrained EP. Over the past 3 years, Hotyce has steadily built his pedigree as an emerging rapper, and is music requires anyone listening to think deeper than the surface of what they're presented with. This is what makes the EP stand out.
On "No Enemies", a mellow, reflective and empowering record, Hotyce makes no excuses for his situation, choosing action over despair and encouraging listeners by singing: "if you can walk, you can run, stop crawling". He dispels naysayers as he settles into his role as a domineering rapper, with determined raps open to a myriad of interpretation. Frescool compliments the tropical production with a liberal chorus, expressing the desire to live. Whilst living it up, he is still grounded enough to celebrate the small wins, and diligent enough to learn lessons that will aid his progress.
Hotyce's attention shifts from haters to the institution on "Stop & Search", as he and the boys outline a cautious plan to avoid getting caught with 'substance' by police officers. Despite the satirical and fun nature of the record, it is a subtle commentary on the paranoia that comes with being a 'badman' in our conservative society, which should resonate.
On "At Ease" Hotyce is joined by artistic champion Sugarabana for a charged sexual bop. The EP closes with the brag-filled "Hunt" as Hotyce is comfortable being left on his own, sustained by his grind and desire for greatness, which shouldn't be too far off reach following the quality and confident delivery of the music.
Semi Tee
Last year, Amapiano effectively made its move from underground channels to undeniable mainstream dominance, an ascent that was made possible by the sheer amount of hit songs that ruled South African airwaves. A beneficiary of this ascent is Producer/DJ Semi Tee, who scored his breakout with "Labantwana Ama Uber", an infinitely catchy romp with vocal assists from frequent collaborators Miano and Kammu Dee.
Part of the success of "Ama Uber" was the heightened conversation surrounding its content, with some interpreting the song as a promotion of decadence and drug abuse, a tired and puritanical criticism that has been levelled at the electronic subgenre that's primarily geared towards dancefloor audiences. Regardless, Semi Tee has continued to establish himself as fast-rising star within the burgeoning Amapiano movement, and his newly released, excellent debut album, 'I'M ONLY TWEENTYONE', is full glare into his undeniable abilities.
While it's still very beholden to the sonic tenets of Amapiano—deep house, jazzy pianos, kwaito-influenced basslines—'I'M ONLY TWEENTYONE' is a stunning display of Semi's fondness for creating tunnelling grooves and his flair for colouring within them. The beats on the album are bubbly, they throb with the force and pace of an adrenaline junkie's heartbeat, and the assortment of piano riffs and strings adds a neon glow that lights up the hour-long, leisurely and dance-inducing listen. He's also joined by a long list of guest vocalists, who bring a wide spectrum of vocal accompaniments that range from soulful to guttural, but it's always clear that Semi is the backbone and beating heart of the entire operation. It's a showcase of star power from a young artist primed for bigger and better showcases in the years to come.
Featured image credits/NATIVE 
---
Words by: Dennis Ade-Peter, Tami Makinde, Djaji Prime & Debola Abimbolu
---