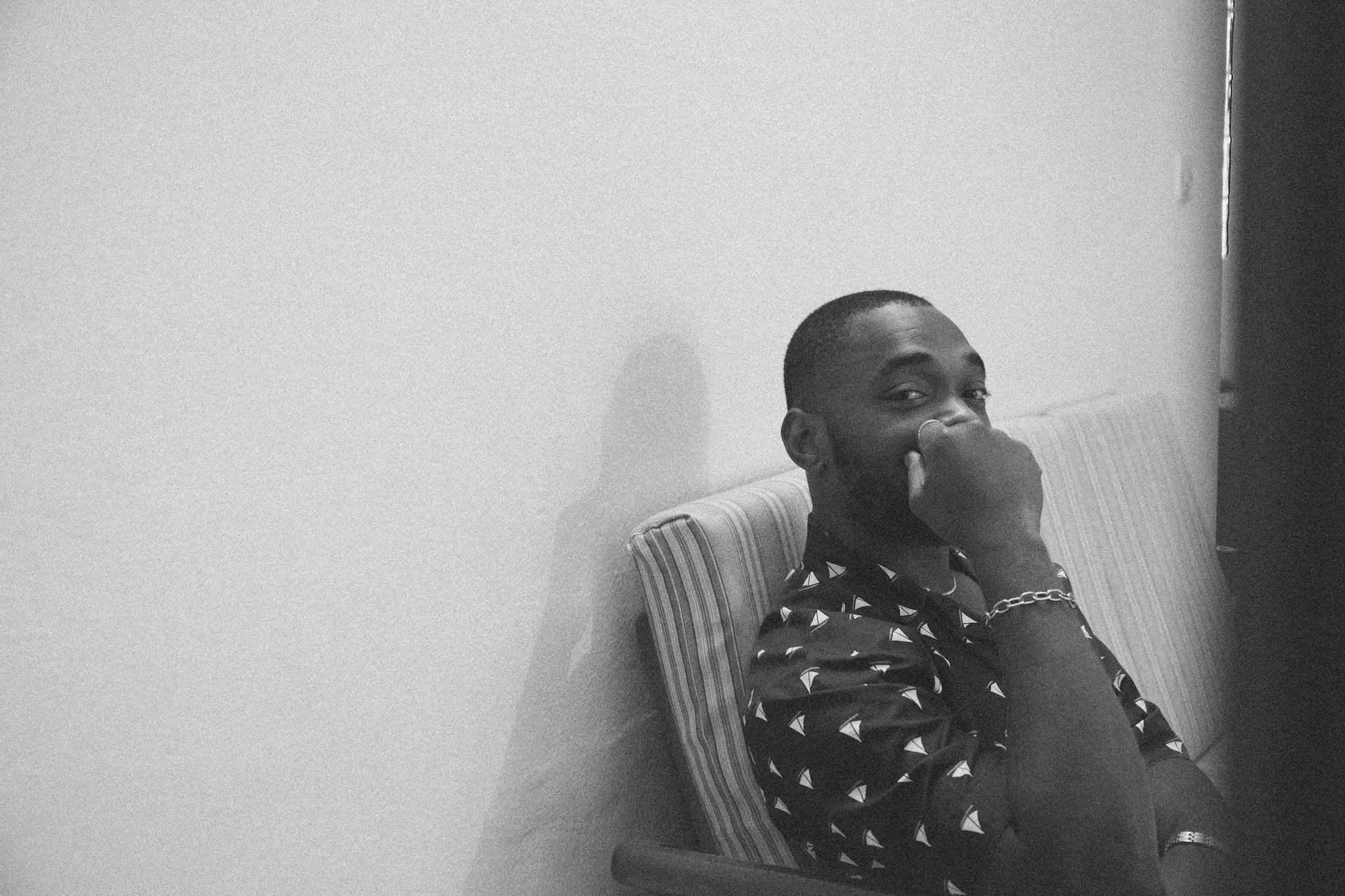 Essentials: AYLØ's 'dnt'dlt'
A stunning re-emergence after two years of relative silence
AYLØ takes pride in being a unique creative. "Fusion", the oldest song on his SoundCloud, was a catchy lampoon against the homogeneity prevalent in Afropop, as well as an implicit declaration of his nonconformity. He's spent the last three years continually assembling the mosaic of his patented 'Soul Fusion' sound, releasing two splendid projects in the process; 'Honest Conversations' EP in late 2016, and the career-defining '<insert project name/>' tape in mid-2017.
Preferring to work in spans, AYLØ's latest project, 'dnt'dlt', is his first major release in two years, following a sparse run of dropping new material, and an ample amount of feature work. As much as it preserves his mystic and plays into his ethos of ghosting until it's time for a tape, the relative silence was unfortunately assisted by a robbery, his laptop—filled with new material—and other recording instruments being part of the items taken.
"This oxygen is priceless", he added in the tweet detailing the incident, pushing out a positive attitude, despite going through the kind of traumatic event that could derail entire careers. For profound effect, the resurgence motif plays a substantial role on 'dnt'dlt', hitting a crescendo on the final track, "Alive and Breathing". Assisted and co-produced with Abuja singer/producer, Cheso, who adds a moving layer of relatability with his impassioned singing of "I know I'm a champion, just because I'm alive and breathing" on the hook, AYLØ basks in the glow of self-acceptance on a rapped first verse and a sung, zen-inducing second verse.
On "Alive and Breathing", he elucidates on the importance of the ride-or-die relationship with his parents, as well as the impact of meditating and rolling gardens, a call back to the intro of his previous project. In contrast with the linear unfolding of that coming-of-age tape, the narrative of growth and savouring life on 'dnt'dlt' is both explicit and apparent, because AYLØ remains an exciting artist to listen to, especially since he's still hell-bent on levelling up.
While his catalogue is a masterclass in grandly, and effectively, presenting an array of emotions in their varying complexities, his writing and delivery multiplex have become even more potent, magnifying every pixel of every frame on 'dnt'dlt'. On "City of Lights!", where he is joined by an inspired Sugarbana to mourn the gloomy state of Nigeria, AYLØ mostly chants a refrain, with his high-pitched vocals establishing the aura of an elegy. Two songs prior, AYLØ and MOJO celebrate and reminisce on the death of their innocence on "Indo Smkn", imbuing their hedonistic musings with a considerable level of seriousness so that the song listens like a deeply personal revelation.
The same visceral improvements apply to songs about women and relationships; admiration-filled sets like pre-released singles "Paris!" and "Sassy", and pro-Instagram anthem "Pretty Mama!" are basically rituals extolling the divine energy of women; and "xozhu", a vindictive, alcohol-fueled voicemail to an ex, is realistically messy both in writing and delivery.
Also a marker of his progression, AYLØ is omnipresent behind the boards, picking up production credits on seven songs here, as compared to three on his previous tape. Even with outside contributions, there a sense of overall direction, considering how the project mostly deals in immersive flourishes and subdued grooves. There's an abundance of nocturnal piano chord motifs, harmony inflexions from bass and electric guitars, as well as lightly knocking percussion patterns. Throbbing EDM instrumental, "IMWTWOTF", sticks out, but not negatively since it is sandwiched by slow-rolling banger "Nintendo", and the bouncy amalgamation of reggae and folk that propels "Alive and Breathing".
Despite the temporal temptation to call 'dnt'dlt' a return to form, it is more of re-emergence, for an artist that has hurdled over a grim, uncertain situation, to now wielding his ability with more certainty than he has shown till date.
Stream 'dnt'dlt' via Apple Music here.
Featured Image Credits: Twitter/arkhonellz
[mc4wp_form id="26074″]
---
Dennis is not an interesting person. Tweet Your Favourite Playboi Carti Songs at him @dennisadepeter
---