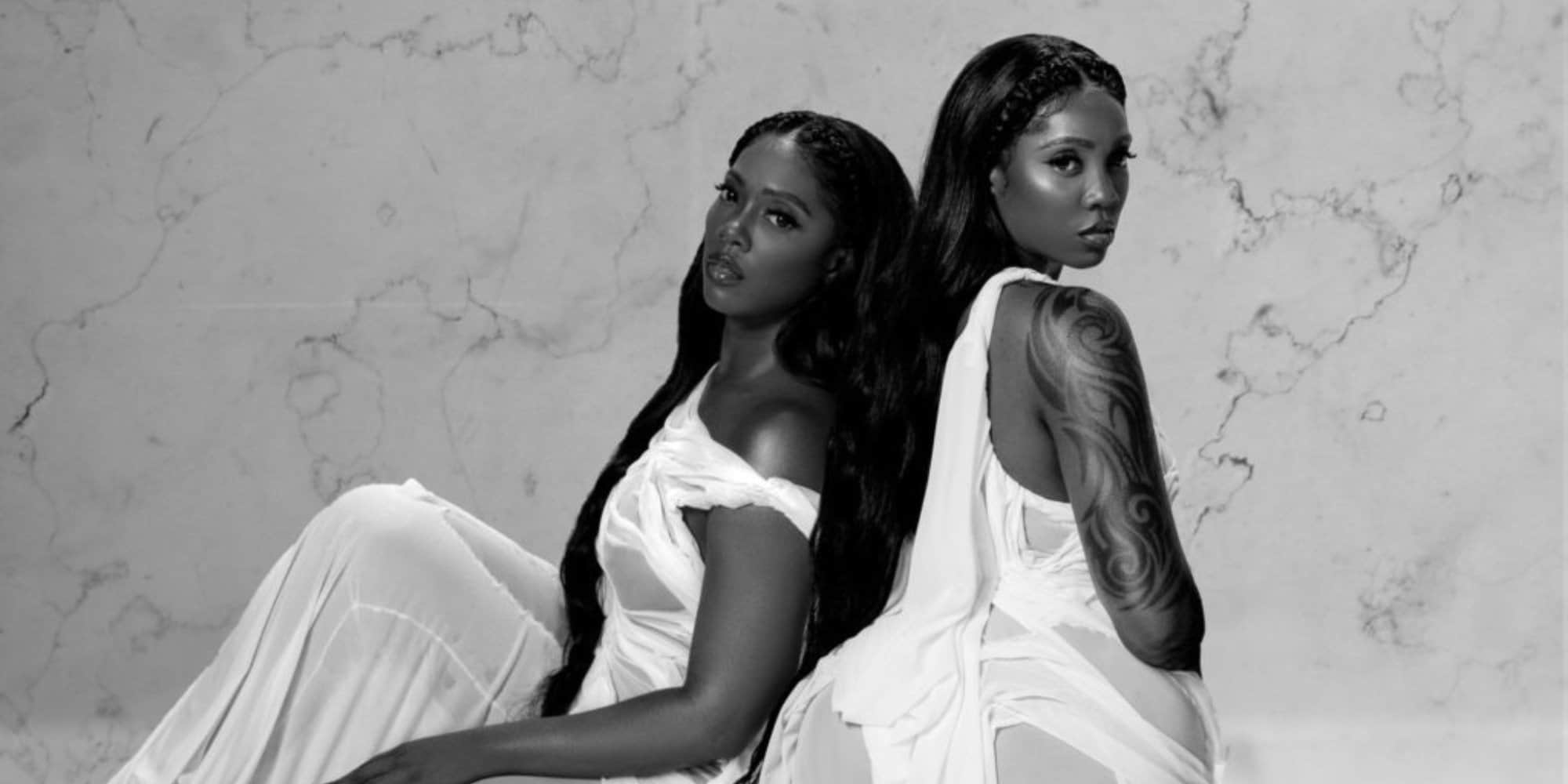 A 1-listen review of Tiwa Savage's 'Water & Garri' EP
Expect the unexpected!
At the top of this week, Tiwa Savage announced the arrival of her second-ever EP, one quick year after her latest album, 'Celia'. A sprawling body of work, 'Celia' took up significantly less space than it deserved, as patriarchal bias for the big three seemed to push Nigeria's leading lady out of focus. But like Burna Boy after the 2020 Grammy L, Tiwa Savage isn't dwelling in the disappointment. Wasting no time in coming back and better, today Tiwa Savage releases the front side of what is rumoured to be a double EP, 'Water & Garri'.
View this post on Instagram
Last year featuring Sam Smith and Stefflon Don from offshore, and Hamzaa, Dice Ailes, Naira Marley and Davido hailing from the continent, though only five tracks long, 'Water & Garri' blows 'Celia' out of the water in terms of its feature buzz. Unveiled on Tuesday, 'Water & Garri' features Nas (who equally featured on 'A Better Time' last year), Tay Iwar, Amaarae and Brandy, the last two emerging the most anticipated credits.
Clearly flaunting her international record label contact list, as she taps artists from alternative music spheres, Tiwa Savage, through her features alone is ensures this project encapsulates every corner of the industry. This effort is by no means lost in the musical content either. An album full of surprises, 'Water & Garri' is a dynamic amalgamation of tastes and styles, woven together by Tiwa Savage's purposeful artistry. But before I get ahead of myself and give the game away, here were my first thoughts of the project upon one listen.
"Work Fada" featuring NAS & Rich King
This production is fire. I love the jazz notes, this bass guitar is phenomenal, the chorus chants are fire. This is a very pleasant surprise from Tiwa Savage, this spoken-word delivery. Oh, Rich King is Yoruba? This is a really beautiful song and a very shocking and captivating album opener. Very powerful! The inspiration from classical African American genres of music is not only emblematic of her crossover but also is illustrative of her own American history.
I was just thinking how long this song is and then Nas breaks on with his verse which is obviously heavily conscious, in both lyricism and also the tone of delivery. I think my favourite part of this song is the "run" (or whatever they say) shout that keeps the song apace. Very clever. Very cool.
"Ade Ori"
Ade Ori is the only song that she goes solo. I am very confused about what's going on, this feels very Tiwa Savage but then with a few too many elements. Like the harmony on the song's pre-hook and her soprano vocalising – which sounds auto-tuned!??? – is just a touch much. Very glad that this one's a short number because the noise was a little too… noisy.
"Tales By Moonlight" featuring Amaarae
Okay, I like how she's taking sung rap inspiration from Amaarae already in this first verse. Tiwa Savage adores a chorus (as in choir, multiple people singing together, not a synonym for 'hook'), and I love it too in her music. Okay, loving this uptempo reverberated hook. Reminds me of my favourite part in "PARTY SAD FACE". Amaarae, ever so cool. The way she just glides onto records, with no fanfare, no fuss, she just slides into our ears and kills it. I wish her verse lasted longer and transitioned into the pre-hook, I'd have loved to hear Amaarae get in on that chorus (again like choir) action. That was a beautiful ending, adding those sax elements to the already familiar post-hook, the definition of a sonic cherry on the top.
"Somebody's Son" featuring Brandy
Okay, a nice upbeat Pop number. Awww I love these lyrics. I feel this (but I won't say too much on that). Wow, Brandy!!!! She's so beautiful and has such a stunning voice and YESSS to the Yoruba. Wow, this is perfect, Brandy really stepped the fuck up to the plate. I am so gassed by this collaboration, especially because Tiwa Savage has had a fan in Brandy for at least four years now. I'm really hoping this gets mainstream attention because these moments are the joys of music.
"Special Kinda" featuring Tay Iwar
Yesss! She lets stay Iwar start this one, and as always he's mesmerising. Tay Iwar is so versatile. Oh of course he includes his signature one-note ad-lib. Half the track and all we've heard is Tay Iwar. Wait, has he been given a solo? Because I'm not mad at that. This song is so pretty, it's so dreamy and it, again, resonates (I think you can tell where I am in life LOL). Oh. My. Goodness. A DICSO BREAK!!??? I think Tiwa Savage has definitely been inspired greatly by Amaarae, this also reminds me of the Rock ending of 'TAYDK' (the "CRAZY WURLD" that comes after "PARTY SAD FACE"). And it's a dark disco. Wait, is that what part II is gonna be about? Ok. "Special Kinda" is my absolute favourite song now, shocks at every turn and each time the deviation from custom pays off.
After thoughts
Prior to this project's release, I had thought about all the reasons why I was excited for 'Water & Garri'. Particularly caught up with the feature credits, I was also excited by the fact that Tiwa Savage has been bringing more women into her productions. But upon listening to the project, all of that is for the birds, there is so much more sonic depth to 'Water & Garri'.
These tracks are stunning, they subvert our expectations and indeed exceed them. Teaming up with Hip-Hop and R&B legends, Tiwa Savage doesn't compromise her identity to fit into the global space in which she's found herself. Even on "Work Fada", Savage's use of Yoruba on this track symbolises her determination to stay grounded. She did so in her past life in America (moving back to Nigeria to pursue her performing artist career) and remains steadfast now, even as her Universal deal facilitates a global crossover.
In the past writing for R&B powerhouses such as Monica and Whitney Houston, Tiwa Savage bringing their peer into her own world is a tearful moment for any fan. Now writing Yoruba lyrics for Brandy on her own song and terms, Tiwa Savage has truly come full circle, and this moment is as good an indication as any, that she's on the exact path the universe intended.
Last and definitely not least, I was very interested to see what role Tay Iwar would play on this project, especially as I was listening to the other songs. I knew he'd bring something unique and I was greatly anticipating how this would marry with Tiwa Savage's vocals and the rest of the project altogether. In the end, given a whole song to himself, Tay Iwar delivers an outstanding close to the EP, that doesn't at all question why we hardly hear Tiwa in the final moments of her own project.
This decision to let Tay Iwar fly solo signifies the increased diversity in the music-making of mainstream Nigerian Pop. It is unsurprising, seeing as Tiwa has got Amaarae and Tay Iwar on the project – two artists at the helm of the "Alté" breakthrough back in 2026/17. It shows that more mainstream Pop artists, from whom you typically knew what to expect, are now doing new and exciting things with their music. Whether its double-sided songs or tapes, a switch in production, or handing the reins over to someone else entirely, it is clear that the success and pervasiveness of the Alté movement in music has inspired divergence across the board. Tiwa Savage is reaping the benefits.