Earlier this month, the Lagos state government introduced a ban on commercial motorcycles and tricycles (known locally as Keke Marwa) in 14 LG/ LCDAs in the state, in a move welcomed by some, and seen as a hasty punishment by others.
The ban restricts commercial tricycles, and 'okadas', including ride hailing services such as Gokada and MAXokada from operating on major roads in several commercial hubs including Surulere, Ikeja and Victoria Island, amongst others.
The state government cited safety concerns following concerning statistics regarding accidents relating to Okadas, the Lagos State University Teaching Hospital recorded 1,200 accident cases in 2019, with a total of 500 involving motorcycles. 'Okadas' are also linked to crime, being getaway vehicles for robbers and other criminals seeking to evade law enforcement.
This is not the first time the government would be embarking on such a move, with successive administrations in the state imposing total and partial bans on motorcycles, in an attempt to restore sanity to the city's transport sector.
With anywhere between 7 to 10 million people on a move daily in Lagos, and 95% of all this travel being on roads, road networks transport seem to bear the main load of Lagos state's high capacity traffic. 
Before the ban, commercial tricycles were introduced as part of the National Poverty eradication programme in 2001, with their operations mostly limited to inter-suburb routes, due to their affordability, small size, & dexterity. Commerical motorcycles have long been viewed as a dangerous cheat code to Lagos traffic, especially for commuters, the reward of this risky mode of transport was in getting to your destination on time, in a city where traffic congestion is almost ubiquitous.
The introduction of ride hailing services such as Gokada and MAXokada was seen as having the potential to revolutionise transportation in Lagos and the rest of Nigeria as safety helmets and other safety gear were set as standards, and a rider database made it a more secure alternative. Their success helped alleviate traffic congestion, with many commuters opting to leave their cars behind, as these services provided a nifty solution to beating rush-hour traffic.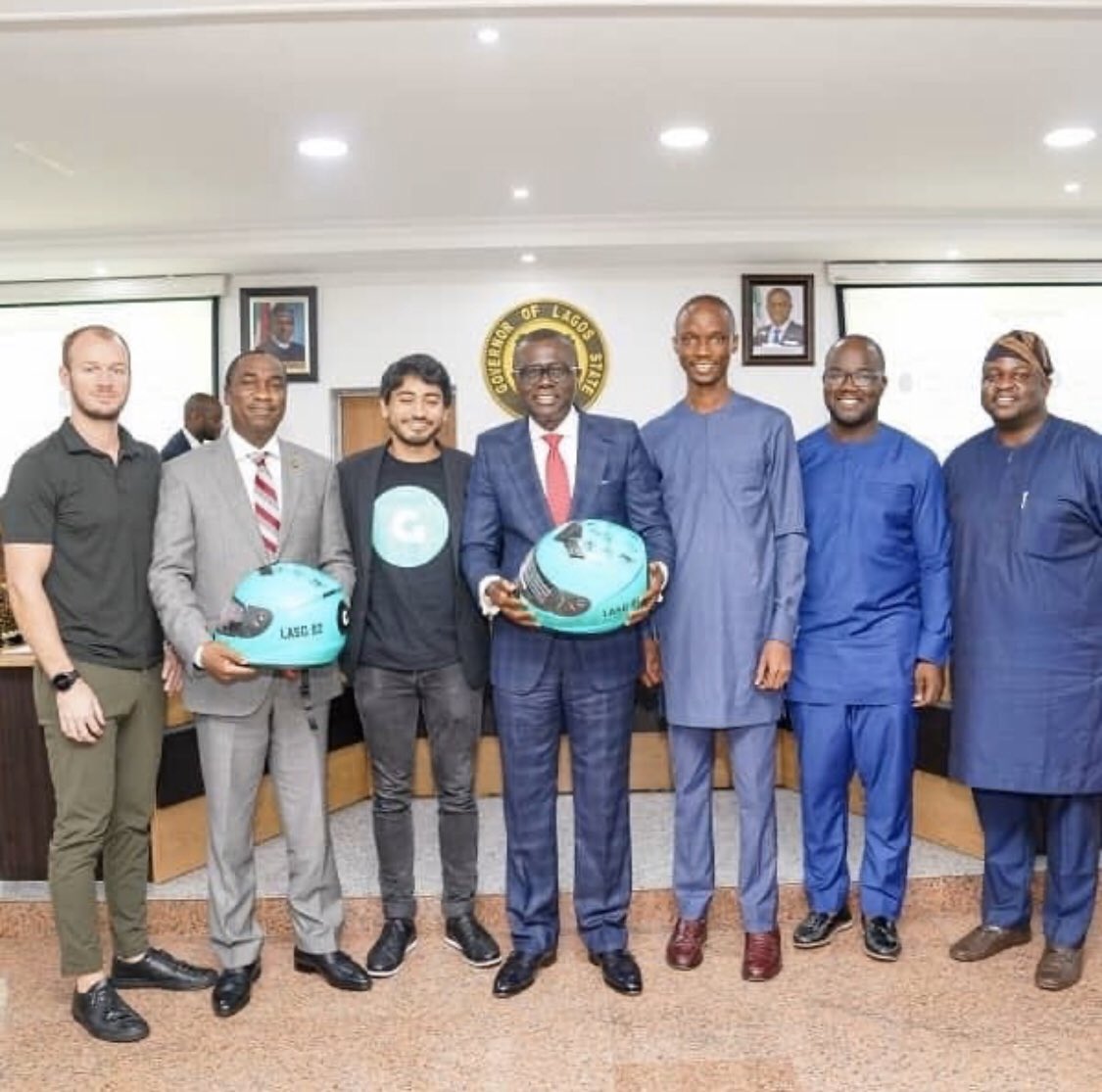 Though these new services are not without flaws, with some riders still being reported to disobey traffic codes, it would be hard to not view their introduction as a step in the right direction. In terms of safety, out of 2 million trips completed in almost 3 years since its introduction, MAXokada has recorded 100 incidents, with 7 of these being serious incidents, and no casualities so far, according to the group's CEO.
The current Lagos state administration at some point had even shown a willingness to work with these ride hailing services in order to make them more efficient for Lagos commuters, their inclusion in the ban is set to have a critical toll on their operations, and potentially lead them to scaling back operations, considering heavy investment (MAXokada has so far invested $10 million in Lagos so far) in the city.
The immediate effects of the ban so far would seem to be an added strain on commuters, immediate increase in traffic with commuters witnessing some of the worst traffic this week, and many having to walk long distances to find available buses. Transport fares on buses have been hiked, and fares on ride sharing services like Uber and Bolt have almost tripled during peak periods as a result.
The economy of Lagos will also take a hit, with thousands being employed directly and indirectly by institutionalized and non-institutionalized 'Okada' and 'Keke Marwa' services, the impacts could be even more far-reaching. 
Whilst Lagos tries to decongest her roads, it can only truly be successful if the state develops adequate and complimentary methods of transport, that can be efficient within the confines of Lagos city's current layout. This can only be done by involving the public who are at the receiving end of government policy, and are most immediately affected by these types of changes.
In an attempt to alleviate the strain caused, mini buses or 'Korope' have been seeing plying routes tradionally undertaken by commercial tricycles, Lagos Bus Services Limited (LBSL) is also set to deploy a fleet of 65 buses to supplement the Berger-Oshodi-CMS axis.
The state government has also announced the introduction of 40 speed boats to try and take advantage of Lagos state's untapped waterways. How well these new introductions will do in easing the groans of commuters is yet to be seen.
In the days after the ban, social media was been on fire with accounts of ordinary Nigerians lamenting the inconvenience of the ban, as many within the city centre had to walk long distances to crowded bus stops.A quick tour of Marina and other parts of Lagos island shows hoards of commuters battling for limited bus seats, contasting with a relatively saner road climate in the absence of commercial tricycles.
Whilst writing this story, there have been reports of seperate clashes between okada riders and security operatives in the state.
Safety of Lagos commuters and the sanity on its roads would be paramount concerns of any serious government, however a system reset of this nature must be handled delicately, to ensure smooth transitions, and limit the already strenuous traffic conditions.
The task of governance is often riddled with unforseen outcomes, as the needs of many must be catered to with limited resources, but for the time being, Lagosians might have to return to the drawing board with a more realistic interim plan to tackle the city's traffic paradox.
Featured Image Credits: Web

---
Djaji is a creative Vagabond, send me your takes on music and African culture @djajiprime
---