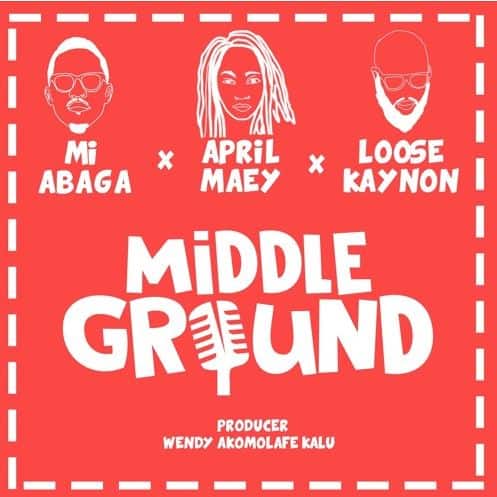 M.I Abaga is getting into the podcast game with "Middle Ground"
Get those podcast coins.
No one could have foreseen just how big the Loose Talk podcast, conceptualized by Pulse Nigeria editor, Osagie Alonge would become. The Podcast which dissects music (Nigerian and global) and the pop culture periphery associated with it, resonated with Nigerians home and abroad just getting hip to the podcast trend and looking for content that mirrored their realities. Since then quite a few 'millennial' podcasts have popped up trying to find their niches, including the very popular pro-feminist We Just Got Back podcast, Now 'O' Clock podcast and the now defunct Zikoko podcast. The big wigs are finally getting into the fray, with none other than M.I Abaga.
The Chairman is pairing up with fellow label mate Loose Kaynon one a new variety opinion podcast called "Middle Ground", produced by Wendy Akomolafe Kalu and hosted by April Maey. We gave the first episode a listen, and while the transitions are pretty jerky and it is obvious it is going to take a while before the team finds their rhythm, the production work is excellent M.I Abaga and Kaynon have good chemistry and the podcast has the potential to get very good.
We wonder who else will be getting into the game after this, maybe 2face?
Listen to "Middle Ground Ep 1" here.