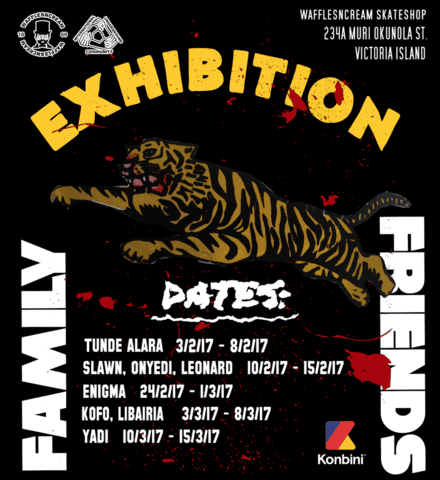 WflsNCrm is giving a voice to a new generation of artists
Get ready to immerse yourself in the culture
WflsNCrm (or Waffles'N'Cream to the uninitiated) is pretty good at being pioneers. They are after all Nigeria's first skate shop and have provided mentorship and fostered community for a growing generation of post millennial Nigerians finding themselves earlier and becoming disillusioned with the status quo. Many young Nigerians are turning to 'unconventional' hobbies and subcultures, looking for their 'tribes' and skating/rollerblading has become a popular, consuming alternative. The Nigerian skate scene is surprisingly large, with factions skating for commerce, for community and fun. The Waffles'N'Cream skate shop is where all three factions intersect, and now they're bringing artists into the fold.
Skate communities have always created art as way of documenting the unique idiosyncrasies of skate culture in each country and how skate communities self identify while being influenced by the historical and cultural precedents of their countries. It is also a way to mark territory through graffiti (for more die-hard skaters) or earn money for skateboards through art sales and skate merchandise or graffiti-ed skategear. Often the art comes as a consequence of the culture, but for the Nigerian skate brand, the art and merch came before the culture.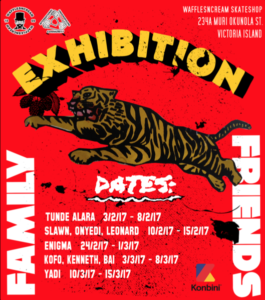 But now WflsnCrm is inviting you into their space to see art by friends and family of the skate shop, some inspired by the skate culture and other subcultures. Graffiti artist Tunde Alara is showing and my fave Yadichinma Ukoha-Kalu whose work with clay is phenomenal is closing out the exhibitions which will run all through February and end in March.
You should definitely check it out.
But for now, here's a short documentary called Jide to start you off.
See you there.