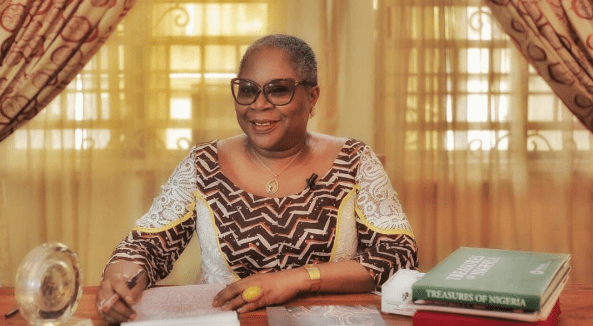 Onyeka Onwenu is dragging IROKING to court for a whole lot of money
Get your money mama
There's a need to have a serious conversation about consent of all forms with Nigerians.
For some reason, a majority seem to be conditioned to think it's okay to take without asking, even when it applies to intellectual property and copyright laws. This is not a new wave and violations like these have been going on for a long time. From unlicensed distribution to outrightly stealing songs and accusations of copyright infringement of movie scripts; basically, Nigerians will take anything for themselves without thought for due process.
Veteran Nigerian musician, Onyeka Onwenu is not having any of it though. The legend is suing digital music and movie distributor, IROKING for ₦205 Million for violating a copyright agreement. According to Onyeka, IROKING, blatantly disregarded the lapse of their 2-year contract and continued to profit from sales of her music.
"For years, Iroking profited from the sale of my music, even after a two-year contract it signed with me had elapsed. For years, also, they denied that they were doing so, they denied that they had made any profits from their illegal exploits"
Usually, these copyright issues usually fade off without any actual legal action taken and this could explain why IROKING refused to show up to settlement meetings they had initally agreed to. Unfortunately, this doesn't seem to be going their way as there has already been a court hearing on Monday. Hopefully, this will send a message that intellectual property of any kind cannot be exploited for gain.
How the case progresses remains to be seen and we can only hope that her suit doesn't take as long before she gets her coins. This suit will, however, go a long way to create public awareness on the seriousness of paying artist royalties as it ensures a functional ecosystem where everyone involved in the creation of the music gets rewarded.
Featured image credit: instagram/onyekaonwenu
---
Mariam is not a cat person. Tweet at her @MA_Y_M
---