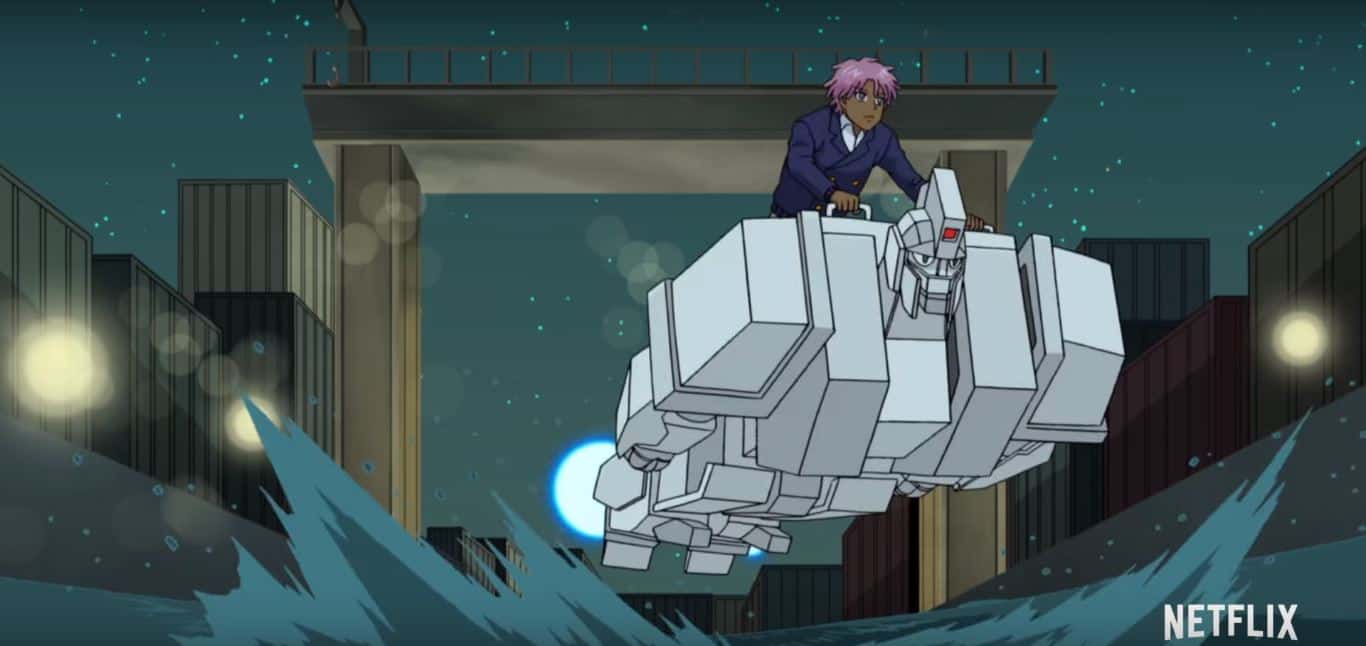 6 videos you need to see this week
A video timeline of this week in pop culture
Jay Z – Rap Radar Podcast
The impact of fan's word of mouth and opinions can be just as significant as the artists' in some cases. Though art doesn't particularly require any explanation, every entertainment culture needs to be properly documented and curated for it to grow. And Jay Z's recently released 4:44 album has been impressively prominent on both ends. Rap Radar's podcast hosts, Elliott Wilson (TIDAL editorial director, culture and content, hip-hop) and Brian "B.Dot" Miller have sat with the rapper for the second part of their interview with the hip-hop legend. They discuss tracks like "Smile" that addressed sexual orientation and how much the album has done for the culture.
CKay – Gaddemit/Nkechi Turn Up Acoustic Session
https://www.youtube.com/watch?v=L4mE_zB0ibE
After being dragged into MI's feature on Pulse TV's controversial podcast, Chocolate City artist and producer started trending on Twitter. Though not for the best of reasons—"Who The Fuck IS CKay?"—the savvy singer has capitalized on the attention by releasing an album along with this acoustic mashup of two singles, "Gaddemit" and "Nkechi Turn Up" from the album. Talk about turning bad publicity into a massive PR stunt. Almost makes you wonder if the entire podcast was a set up.
Kenya Trust Ad
My conscience is fine with this throwback post because honestly all posts are throwback posts anyway and cause it's both brilliant and pseudo-socially-conscious. Advertising can be quite tricky since the goal is to influence public behaviors and perception towards products but for products that are largely controversial, it's like walking a tight rope. Trust managed to sell their condoms to Kenyans with their ad that passed all the right messages without being in the least bit offensive. The umbrella in a condom trope is both informative and passive, not to mention creative.
DJ Juls – My Wave Feat. Sona and Odunsi The Engine
Ghanaian producer, DJ Juls continues his cartoons and animated videos affection on his latest release, "My Wave". Most of his cover arts are illustrations by Poka GH and "With You" featuring Maleek Berry, Stonebwoy and Eugy was also an animated video. But while the life images that featured on "With You" is directed by Nelson Tshisz, "My Wave" is directed by UAiMAGES. The videos features an animated Odunsi, Sona, DJ Juls before a few models are seen dancing with DJ Juls. The video serve as a dance video, a lyric video and an animated video.
Will Smith – Get Lit Performance
Is this Will Smith's midlife crisis or a new paradigm in music? The lines are a bit blurry as 48 year old actor turned rapper took to the stage at a concert in Porec and then another in Blackpool to perform a new single, "Get Lit". Just when you thought you had seen The Fresh Prince in every role including a Batman movie and on classic hip-hop playlists, Will Smith is a genre bending youthful performer in this video. He starts with a Reggae melody before switching to Rock then Rap and finally EDM. Though the song isn't exactly bad—it's not great either—it's his performance that steals the show.
Jaden Smith – Neo Yokio
https://www.youtube.com/watch?v=hwc6fTnsdBI
The latest addition to the Netflix cartoon universe, "Neo Yokio" features Will Smith's youngest son, Jaden Smith who stars as the voice of the protagonist, Kaz Kaan. The anime follows the life of a love struck Kaz Kaan and trusted mecha-butler, Charles (Jude Law) and his inseparable friends, Lexy and Gottlieb as they try to navigate the booming New Yokio city and best arch rival—Neo Yokio's number one most eligible bachelor—Arcangelo Corelli (Jason Schwartzman). As the story builds, Kaz Kaan stumbles into the turbulent world of fashion and is forced to question his beliefs about the city and his families demon-slaying past that sees him take on a demon.
Featured Image Credits: YouTube/Netflix
---
You are meeting Debola at a strange time in his life. He wandered into a dream and lost his way back. Tweet at him @debola_abimbolu
---