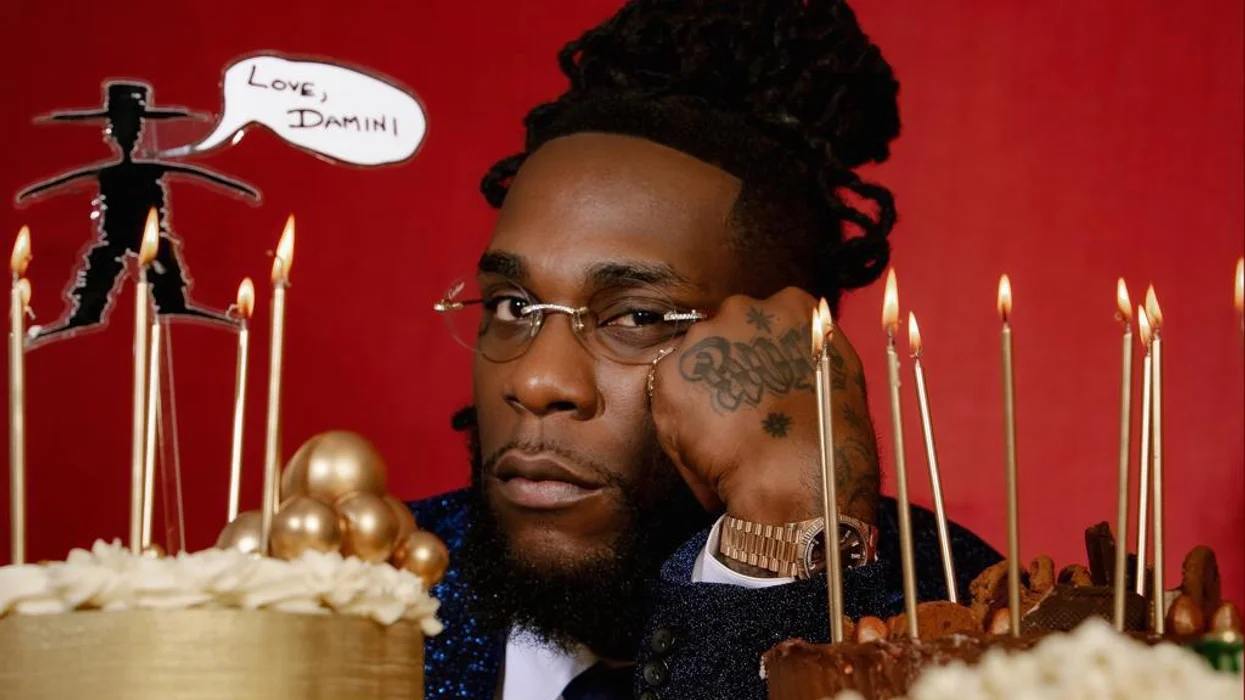 Burna Boy's New Album 'Love, Damini' Is Finally Here
Features J Hus, Kehlani, Ladysmith Black Mambazo & more.
For the entirety of 2022, a new Burna Boy album has dominated music discussions. Having made clear his intent to release an album each year he's musically active, 'Love, Damini' was sure to count among the projects we'd be listening to sometime in the near future. More importantly, titling it after his government name was a hint at approaching the zenith of the personal, lived-in perspective often present in his music.
In our pre-album story, we took stock of his recent wins especially coming off the back of his Madison Square Garden's 'One Night In Space' concert. That crowning touch poured into the screens of millions worldwide and those in the arena, as Burna Boy reeled off hit after hit with astounding backup from the Outsiders band. With his Grammy win not too far in the distance, it was clear–at least, to us–that he was entering a new phase, one where for the first time in over a decade he didn't need to prove anything to anyone.
His run-up to the famed sixth album was further stoked by the release of "Last Last." After teasing the Chopstix-produced record at the MSG, it's "I need Igbo and Shayo" anthemic chorus continued to flame the embers of its arrival. It's right now touted among the songs of the summer, reaching vast audiences and, obviously, stands out as Burna Boy's most potent single since 'Twice As Tall'.
'Love, Damini' seemed primed for its destined July 2nd release date—the birthday of Damini Ogulu—until the musician struck another controversial line. A shooting incident which happened in a Lagos nightclub allegedly had Burna Boy among its major characters. The alleged happening was widely reported and discussed all over social, especially after reports that he flew to Spain on a private jet that same night. The singer and his team have since stuck to keeping mum to respect any ongoing investigations. 
The album's release was subsequently shifted to July 9th. Burna Boy has since been on the road, continuing his tour while popping up to headline festivals like Afro Nation and perform at others, like the Glastonbury Festival. Some hours before the release of 'Love, Damini,' he announced on his social media that he would no longer perform during the United Kingdom-held Wireless Festival. One thing remained certain: that at 12AM West African Time, the album would be released.
View this post on Instagram
'Love, Damini' counts at a wholesome nineteen tracks, featuring an array of guest artists who complement the stunning range of Burna. The legendary South African group Ladysmith Black Mambazo feature in the first and last songs, while the 31-year-old continues his foray into the American and British music scenes: Blxst, Kehlani, Khalid, Ed Sheeran and J Hus are featured. Latin pop sensation J Balvin and Dancehall icon Popcaan turn up scintillating performances, while Victony on the flesh-adulating "Different Sizes" is the sole Nigerian guest appearance.
For the production, Burna Boy calls on previous collaborators Telz, P2J, Jae5 and Chopstix. The greater part of its soundscape is however constructed by international figures, including Jon Bellion, Blxst, Skread and many more. Their sonic choices tease out spellbinding performances from Burna Boy, again reminding us why he's one of the most vocally dynamic artistes in the world.
You can listen to 'Love, Damini' here.