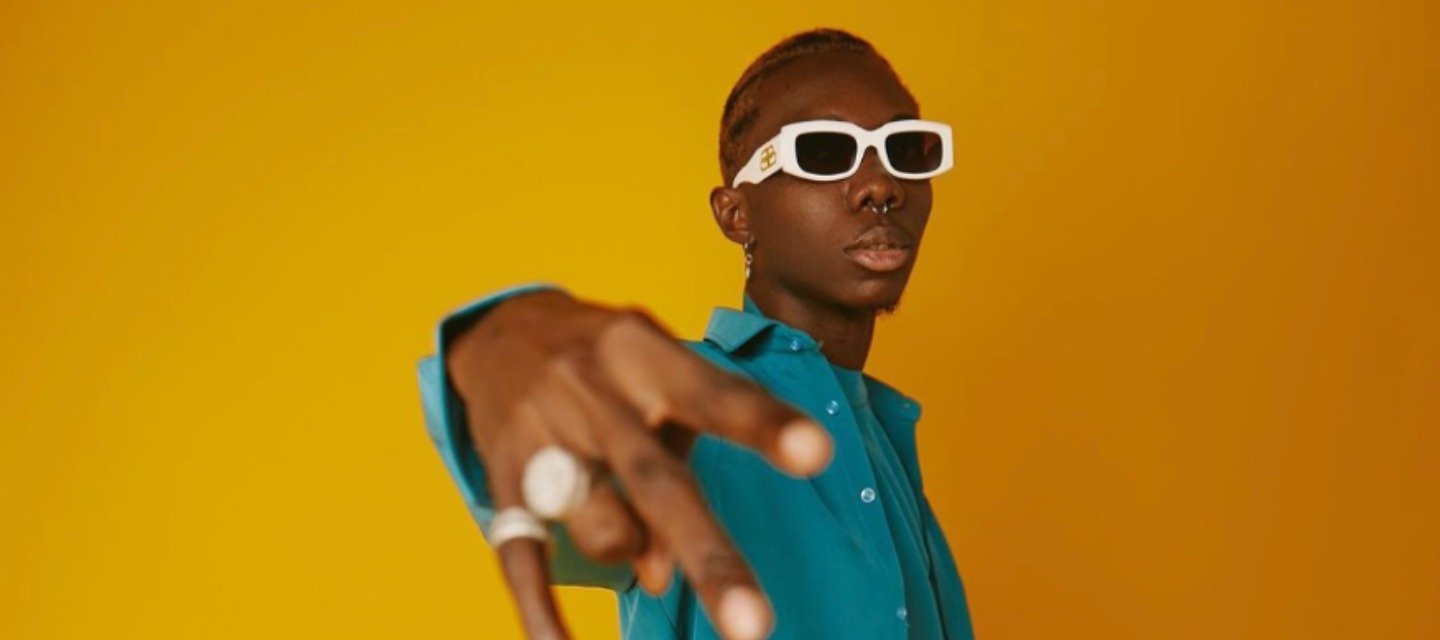 Blaqbonez updates 'Sex > Love' with a deluxe editon
Two new songs and three remixes
Blaqbonez is one of the most fascinating characters working in Afropop today. Around the time of his 2018 project, 'Bad Boy Blaq', he leaned into a promotions strategy that was as aggressive as it was imaginative, merging the wide reach of social media with an identifiable brand of self-aggrandising humour which he has sustained since then.
On the back of one of his many tenacious and whimsical campaigns, Blaqbonez scored his biggest song yet earlier this year with the bubbly pop single, "Bling." The Amaarae and Buju-assisted cut made a run in the top ten of the TurnTable Top 50 charts and also climbed its way to the top spot of the local Apple Music charts in Nigeria. It also set the tone for Blaq's official debut album, 'Sex > Love', a musically colourful affair where he exalted hedonism over heartfelt romance. Adopting "Emeka The Stallion" as the alter ego, the album continued his knack for creating conceptually amorphous projects while emphasising his commercially-driven fusion of Afropop and Rap.
The rapper/singer is currently working on its follow-up for 2022, tentatively titled 'Young Preacher'. However, ahead of this, he's shared the deluxe edition of 'Sex > Love', which includes five new songs. The additions are an interesting mix of entirely new songs and remixes. One of the new songs is "4 Door Jeep," an ebullient display of affluence and desirability over Telz's welling guitars and speak-rattling bass. The other original addition, "Medicine," reunites Blaqbonez with Oxlade, his collaborator on breakout hit "Mamiwota." The DJ Coublon-produced song is an explicitly carnal song over a Dembow-inflected groove, as Blaqbonez vividly details the ins and outs of his sexual prowess. Oxlade follows suit, but in his trademark fashion, adds a romantic touch to his contributions.
The remaining three tracks are remixes, but only one of those is for a track off 'Sex > Love'. "Okwaraji," a lustrous highlight produced by the recently late Beats By Jayy, receives an update via a new verse by Bella Shmurda, who plays into the song's original theme by vaguely detailing his life of excess. For the other two remixes, Blaqbonez reaches back into his catalogue, reviving 2019 hits from his EP, 'Mr. Boombastic'.
View this post on Instagram
The lead single "Shut Up" gets the pan-African remix treatment with guest features from Ghanaian rap artist Kwesi Arthur, Ghanaian pop star Kuami Eugene, and South African R&B singer Tellaman. The Alpha Ojini-produced track finds Blaqbonez taunting his detractors over a soulful boom-bap beat. The deluxe additions are rounded out by a remix of 'Mr. Boombastic' intro, "Run My Race," with features from Kida Kudz and Prettyboy D-O. The trio tag team across the breezy and thumping beat produced by CKay, creating a full-circle moment, considering both guests were influential to the EP—D-O famously called out Blaqbonez shortly after the EP release.
With its approach of mixing the old and the new, 'Sex > Love (Deluxe)' ensures a form of continuity in Blaqbonez's catalogue, something he's been keen on since entering the mainstream view with 'Bad Boy Blaq' and its ensuing "Re-Up." As much as it falls firmly into the modish practice of repackaging projects, the attached caveat is that Blaqbonez is unabashedly emphasising his status as one of the most vibrant and acclaimed hybrid Afropop/Rap artists on the continent.
Listen to Sex > Love (Deluxe) here.
---