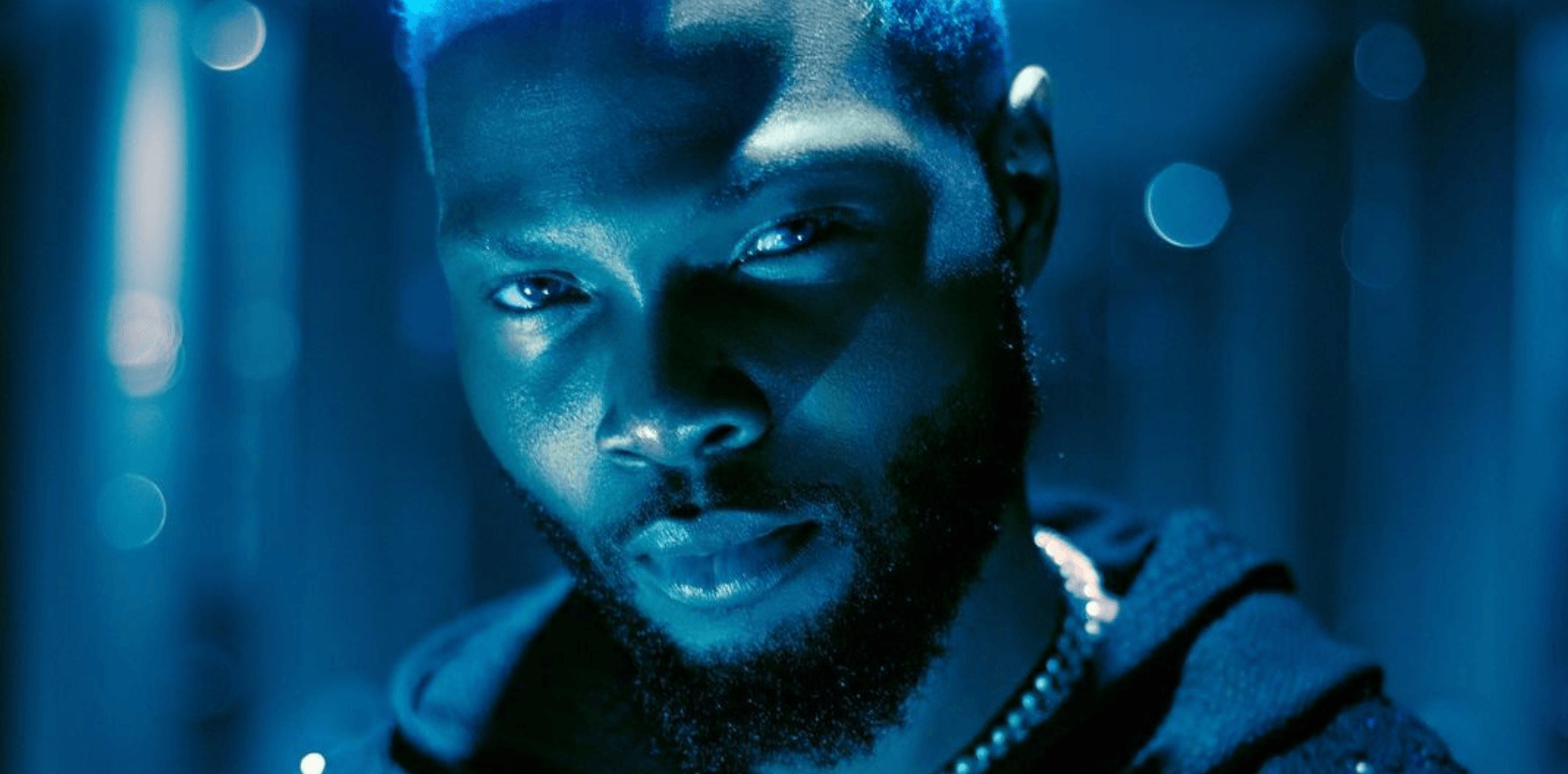 Wurld talks us through 'AFROSOUL (Deluxe)', track-by-track
Breaking down WurlD's stunning, and deeply personal new tape, 'Afrosoul (Deluxe)'
A lot has been written and discussed about afropop's continuous rise to global popularity. The investment from international labels – such as RCA, Warner Brothers and Universal Music – the mainstream's acceptance of regional accents, and the crossover appeal of artists who can blend indigenous sounds with contemporary pop tastes, have all been cited as reasons for afropop's newfound global dominance. WurlD is so perfectly positioned to capitalise on this.
WurlD was born in Lagos, Nigeria before he eventually traveled to America, where he learned how to make music. As a result, WurlD's songs straddle the two worlds, as he fuses his indigenous fuji, juju and highlife influences with the mainstream demand for pop, EDM, r&b and soul in today's modern soundscape. His tone is polite, with traces of traditional hospitality, but his lyrics can also be flirtatious, as dirty as a Louisiana strip club; it's no wonder the singer has become a go-to songwriter for some of Afropop and R&B's biggest acts, from Davido to Mario.
Although the pandemic means fans can't experience WurlD's live shows as they did last year, he has continued to deliver bops, using his beat selection that nods to pop culture as a bridge between international and local audiences."I remember we started in LA and I finished it in Lagos," he said, explaining how "Story" was recorded during the quarantine. Speaking to NATIVE  via WhatsApp voice notes, as he geared up for the release of the deluxe version of his latest EP, 'Afrosoul', WurlD reveals the inspiration behind each of the original tracks as well as the 2 new records, including features from Kida Kudz and DJ Cuppy. Below, you can enjoy the NATIVE's exclusive track by track with WurlD, as you let the glorious singer talk you through his vision and the deeply personal stories that inspired the music.
View this post on Instagram
"National Anthem (Growing Wings)"
As you guys can identify with me by now, I love experimenting with afrobeats and soul. I was born in Lagos but I learned how to create music overseas and that gives me a certain way I see my fusion of all these sounds. So "National Anthem" going into "Growing Wings", is the same narrative. The first part of "National Anthem" just talks about being strong; I want to say I empower my fans with those lyrics. "National Anthem" is a combination of "Contagious" and "Paranoid". I envisioned creating a song that fused both sounds and I wanted to make one record that transitioned the narrative. It wasn't easy doing it but I'm so so blessed to have been able to create that record.
"Ghost Town"
"Ghost Town" is inspired by my personal experience and I felt the need to put that in a song. I had a moment in my life where I felt like a lot of people that were supposed to be on my side, supporting me, disappeared when I was at a low time in my life. I experienced one thing where I felt like my environment was a ghost town. Nobody cared about what I was doing because, you know, it's not great right now. And I observed how people come around when you're winning but when you're nobody when you got nothing going on, it's a ghost town around you.
So "Ghost Town" is really a record about survival and observing what happens. I feel like we as human beings are striving daily to be our very best because we know deep down that people only come around cause you're hot. It's almost like pressure. "Ghost Town" is also about the journey.
"Love Nobody"
When you find that one person that you care about, you don't want them next to anybody. A lot of women, when they start getting attached to so someone they care about, they don't want to share that person. That's what inspired that conversation. But with the choice of the sounds, I wanted people to dance. I wanted to keep it in the dance environment.
"Story"
"Story" was actually the most difficult song to make from the original project. We created the beat from scratch – I, Shizzi and a great producer friend of mine, Soco in – the beat, the sounds, the vibe. We made the sound from scratch but left it alone for a while.
What made it difficult to go back to it was that same day, we hopped on another vibe produced by Shizzi as well and that vibe was what became "Sweet in the Middle". For "Story", we had to come back to that like months after and I kept calling Shizzi like "yo like this rhythm is different, it's fresh". I just loved everything about it and I felt like it was a song I had to finish. I remember we started in LA and I finished it in Lagos. The energy felt right, I mixed the song myself too, because I was in quarantine. It was a beautiful experience from start to finish.
"Wayo"
It was really difficult to decide what the fans were going to gravitate towards. I learned to let go, and, for me, I just focused on making sure the music is great and let people love what they love and I'm there to support it. I'm not surprised about "Wayo". I'm just excited that people love it. I try to wash my hands after the music is done.
"Can't come outside"
I couldn't go outside cause there was a lockdown in Lagos. The song is exactly how I was feeling at the time. I thought "what would happen after I fall out with someone I care about. How do we fix it?" The song was birth from those emotions.
"Birthday Song"
I was partying in Lagos about 2 years ago and then 50 cent's song from almost a decade ago, "In Da Club" came on. I watched how people were receiving the record and I just realised that we don't have an actual birthday song by any African artist that's current at the time and I felt the need to share that energy with my fans. The idea of getting VVIP involved was really because I wanted to extend the vibe to Ghana. I wanted to include the Ghanaian experience in the song so it's not just a Nigerian thing.
"Bossy"
Man Kida is my bro for life now cause his energy is so pure. I hit him up on Instagram, 'cause I love what he does. So I hit him up like "yo I'm a fan," and we were both fanning each other and before you know it, I told him I have a song I'm working on and I thought he'd kill it so we did a FaceTime and I played it for him and he was excited about it and the excitement made me tell him I'd take my 2nd verse off and he can hop on it. So I sent him the beat and he sent back his verse almost immediately. Man just easy vibes. That's my bro. There are some certain people you just connect with and for me, collaborations are about connecting with the artist.
When Kida sent me his verse back, I had this idea for making the song feel visual, and the idea of having a Cuppy conversation at the beginning and end of the record was how I felt I could add that special touch I needed to do it. It's a beautiful thing when you bring unorthodox people together and it works."
"Chop and Pray"
For this one, I wanted to make a super super sexy record. And the sound makes you want to like it's whine your waist. The conversation is dirty but still classy at the same time. I wanted women to feel good listening to this song. The conversation is just really being submissive; like it's in your bed that I chop and pray. And it's a fusion of pidgin English with more alternative lyrics in the style.
I want the song to be sexy for the dance floor. I want the song to come on and people would get into trouble. Like if you're dancing with someone you don't like, you're in trouble. You gotta be dancing with someone that you really really like [before] you can really enjoy this one.
Featured Image Credits: Instagram/thisiswurld
[mc4wp_form id="26074″]
---
You are meeting Debola at a strange time in his life. He wandered into a dream and lost his way back. Tweet at him @debola_abimbolu
---