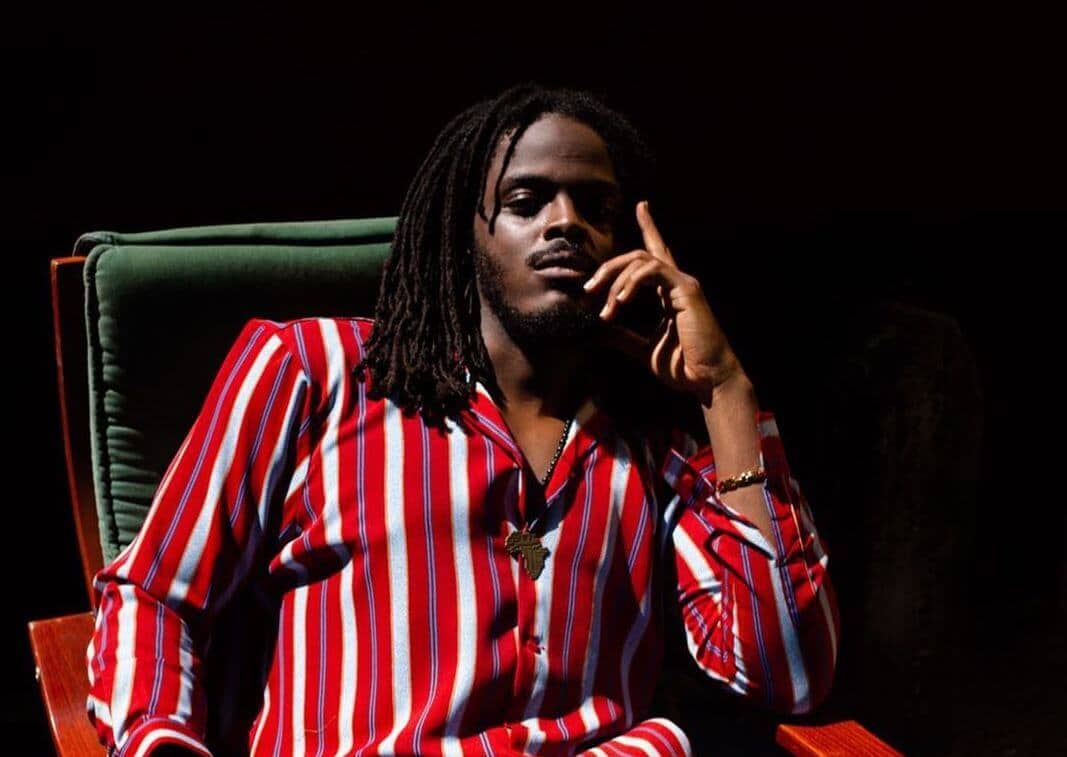 A 1-listen review of Tomi Thomas' 'Hopeless Romantic'
Tomi Thomas creates pop-adjacent music that display signs of sonic maturity
Tomi Thomas is a relentless romantic. Whether threading a sombre elegy to Lagos in tandem with GMK on "Lagos (Everyday)" or interrogating his lustrous desire for a love interest on "Sleeping Over", Thomas' soundscape has been defined by the investigation of attraction towards certain places, people, and things. With attraction as a thematic reference point, the mode of executions drifts between spacey, emo-ballads and the sturdy patois-inflected Hip-Hop/Soul hybrid tracks that filled 'Black Couch Vol. 1′.
In his own words, the five years since the release of Black Couch Vol. 1. has seen him experience life in all dimensions. His songwriting has gotten more precise and pointed as a showing on "vibrate", off Remy Baggin's Hentai proved. His voice is richer and the things he's seen in the years since his last project have all led to this latest project, a six-track titled 'Hopeless Romantic'. 
The project's most recent pre-released single, "Again" saw more of his warm singing and some warped muffling that added gravitas of sorts to the record's allure. In tune with the theme of the project, that we had ascertained from the lead, title single, "Hopeless Romantic", on "Again" Tomi Thomas is makes sacrifices for a loved one and at times it feels like his voice might collapse into the skeletal production. What rang clear from the project's promotion is that Thomas is refreshed and ready to explore attraction in exciting ways on 'Hopeless Romantic', and we're going to go on the ride with him. 
In usual 1-listen review fashion, all reactions are in real time while the music plays. No pauses, rewinds, fast-forwards or skip
"Love Me Now"
The cadence that opens this project is so breathtaking. I always enjoy spoken word and to see it incorporated here is such a delight. Not many would be so daring but Tomi Thomas clearly dares, and the reward is so sonically pleasing. There's just a pathos to his voice that makes this song visceral, urgent even. The soft guitar strums just about elevate this song. It's coming to an end, but I will definitely add to this my playlist rotation. 
"Hopeless Romantic"
The title track! It feels like Tomi Thomas' beat selection is just so much better overall. There are no pockets of the song where it feels ponderous or like he's just passing time. Then he keeps switching between a languid style and a more charged patois-style delivery that is intoxicating. He's still vulnerable in some places but he's clearly more confident and that seeps into how his lines are delivered and how he's saying things. 
"Again"
I have a problem with the sequencing here. "Again" coming directly after "Hopeless Romantic" feels a bit jarring but it's not a criticism of the song itself. It's perfect lounge music that has just enough suggestive innuendos to make bodies swirl when it comes on. Hoping this picks up and we get to hear it at more places as the world opens up more. Ethereal bliss. 
"GoGo Dancer"
Big, lustrous energy. The percussion is definitely wavy and the way Tomi staggers his flow earns him extra cool points but after the vibrant start he made he's lost me for a few here. The hook works though, something's just not connecting with this track. I had high hopes for this because of the drums and the echoey effect at the beginning. Win some, lose some I guess. 
"Waiting"
I love these sorts of tracks where the artist is revelling in their sexual desires and how they want to pleasure their partners. It's obviously an effect of how R&B has moved from clean lyricism using predominantly synonyms and innuendos to a more muddied plain for expression. Additionally Tomi Thomas makes it work over what seems like a narcotised beat. The pulse of Nigerian Pop slowed down considerably last year and this song keys into that change. This is a very dynamic track and I will be revisiting it. 
"Hurricane"
The gem in Tomi Thomas' crown. It almost feels like his career has always been building up to this moment where he's going toe to toe with a Grammy winner. I didn't know what to expect but this is so melodic and beautifully rendered. Mr. Banton's verses have fire in just the right amount and I would sashay to this if I could dance. But I can't so bob my head I shall. 
Final thoughts
The time away has obviously served Thomas well. He's assured, confident, and in possession of a golden voice that can do tricks in different sorts of situations as required, but the real advancement is his writing. He's always been good at writing tracks that felt intimate but to write the kind of tracks that are also forward-facing, in terms of their accessibility to Pop audiences, is a creative breakthrough that makes this extended play a great listen. 
'Hopeless Romantic' is light and fun in the right portions without scuppering the thematic vision of the project. The production is smooth and grooving, a nice counterbalance to some of the more instrospective instrumentals that Thomas has worked with on songs such as "The Renaissance" and "Hope In The Wild". It would be an overestimation to say that the project would fundamentally alter the music landscape of Thomas' career, but he doubles down on his strengths and updates his oeuvre with a body of work that sounds like his most engaging. 
Featured Image Credits: Instagram/Tomi Thomas
---