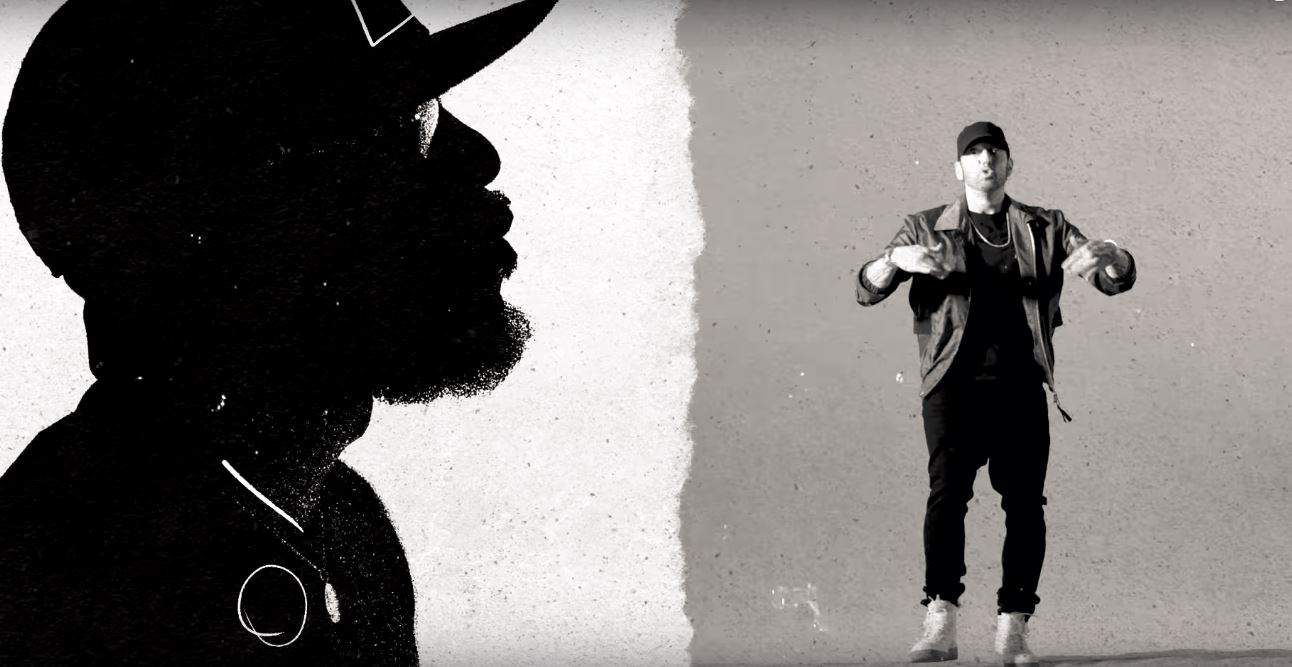 6 videos you need to see this week
Watch all the best videos from this past week
Childish Gambino – "This is America"
Donald Glover's alter-ego, Childish Gambino released the video for "This is America" after premiering the song during his hosting gig at "Saturday Night Live". Like the title suggests, the video offers what seems to be a glimpse at what it's like being black in America. Hiro Murai directs the carnage and chaos glorifying video being analyzed on Twitter. While some describe it as a powerful rally cry against gun violence, others think it's a graphic portrait of black-American existentialism. Some, however, aren't too thrilled at the violence displayed in the video forces them relive traumatic experiences, and it's hard to blame them with the anarchy being placed side by side with kids playing in the car park.
CDQ – "Aye" Feat. Phyno and Reminisce 
If you thought hip-hop in Nigeria died, you deserve jail time for wrong diagnosis and CDQ's latest release, "Aye" featuring Phyno and Reminisce should be evidence presented against you in court. "Aye" is hardcore hip-hop number with vengeful diss bars and brags over sombre ambient harmonies, but that's not the highlight. Whenever you invite rappers like Phyno and Reminisce to spit aggressive rap bars, the odds are they'll steal the show. Few people can match their mix of English and indigenous lyrics, but CDQ matches their aggression inspired perhaps by the current state of rap in the country and bitter sweet memories of Da Grin. AdamsGud directs the video showing all three rappers performing their verses illuminated by red lights.
Royce Da 5'9 – "Caterpillar" Feat. Eminem
Royce Da 5'9's new single, "Caterpillar" features a guest verse from Detroit rap's most famous son, Eminem. The single instant reminds us the electric partnership of Bad Meets Evil heard on their joint 'Hell: The Sequel' project. As expected, they come for anyone and everyone who thinks they can compete with them in the rap booth. Eminem's verse references faecal matter but talking shit doesn't stop him from threatening the mumble rappers with an axe; "The boom bap is coming back with an ax to mumble rap".
Sarkodie – "The Come up (Freestyle)"
Sarkodie's success as a rapper has been a source of inspiration to lots of aspiring rappers in Africa who are struggling to compete with more commercial genres. Sarkodie's latest release, "The Come Up Freestyle" is presented as a response to one of such fans who wrote him a message asking "As an up and coming rapper, what keys do I need to open the locks in the industry". The video shows Sarkodie's response, explaining how he made it through the tough times with a nothing but a couple bottles in the background serving as confirmation of his status. But he's a renowned rapper and only needs his signature blend of rapid fire Twi and English to rap bars as he encourages upcoming rapper to stick with the struggle till they eventually get a big break.
Wande Coal – Oh No No
Released in September last year, what makes Wande Coal's romantic Afropop single, "Oh No No", really hit—besides the catchy beat and hook—is it's romantic theme. It's a theme that underscores most of Afropop's earworming catalog. And Wande Coal has proven time and time again the endearing narrative never gets old. Backed by the atmospheric synths Cheeky Chizzy produces, he sings over a lover's attractive looks. The Director Q directed video follows that simple script bathing Wande Coal and an attractive model in strobe lights.
Krizbeatz "Erima" Beat tutorial
Krizbeatz is among the producers making his name known in Nigeria's soundscape. His sound signature has featured on a number of Afropop hits like "Erima" featuring Davido and Tekno. The producer took to his Youtube to give break down the creation of the song's beat for aspiring producers. The 24-minute long video features tutorials from Krizbeats on how to make Afropop beats and some informed analysis on the creation of the song.
Featured Image Credits: YouTube/Royce Da 5'9
---
You are meeting Debola at a strange time in his life. He wandered into a dream and lost his way back. Tweet at him @debola_abimbolu
---