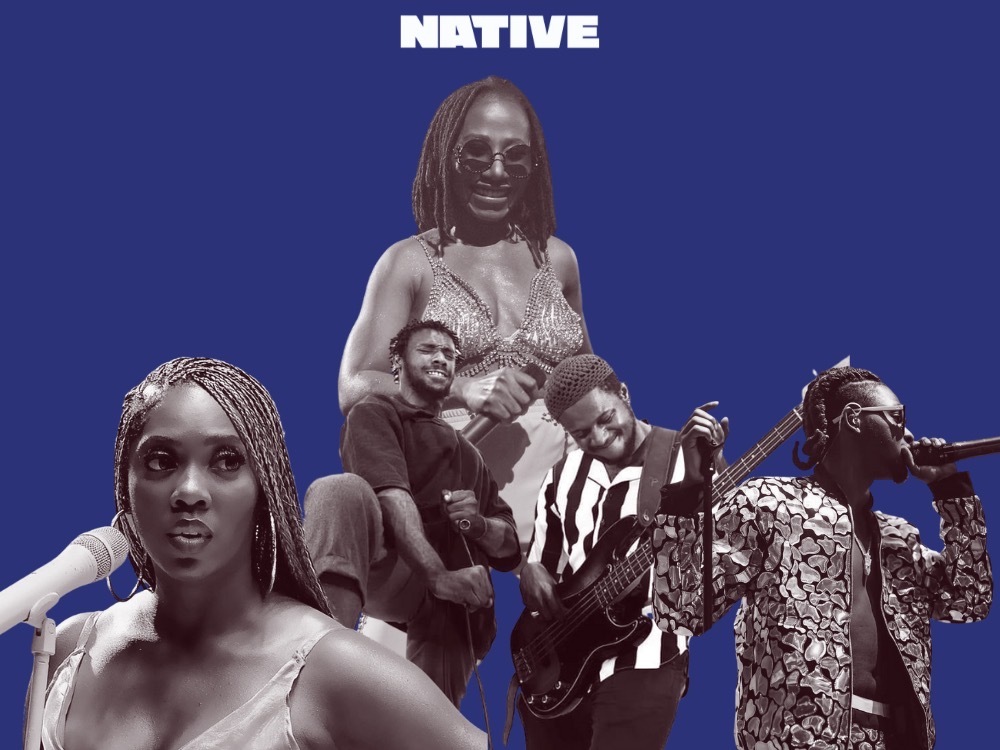 How Important Have Live Performances Become For Nigerian Pop?
Taking Nigerian Pop worldwide transcends creating hit songs
Nigerian Pop has been consistently ascendant since the return of festivals and the ecosystem surrounding music returns to some normalcy. No more is this cornerstone of Afropop being considered as the next best thing; it's been the thing over the past two years. Whether through burgeoning streaming numbers, topping international charts, headlining major festivals or making fans of global entertainment figures—we're seeing it all. 
As this happens, the established practices of the local scene is being parsed through ears and eyes that are quite different from those of the home audience. Still, through the virtual strength of smartphones we're able to key into these exploits all over the world. Through seconds-long clips, a sense is gotten of the crowd's (usually) excited reaction to songs that are recognisably cut from textiles of the Nigerian experience. 
It used to be enough that these musicians were flying the soft colours of our flag. Nowadays, the quality of the experience matters even more; performing music live has become one of the most dominant conversations around Nigerian Pop as a global product. Over the weekend, Omah Lay was the subject of a TikTok post which trended after he appeared at the Afronation festival. The complaint about singing over recorded songs is quite familiar among Nigerian audiences, but has fallen on deaf ears over the years.
Apologies to you and all the fans that feel this way. I woulda loved to give you better but I had to do this entire show without hearing myself cuz I wasn't provided with sound on my IEM https://t.co/qtoz8vVky0

— Omah Lay (@Omah_Lay) July 3, 2022
It's been obvious for a while now that the purchasing power of Nigerians is quite low, in comparison to those of foreign audiences. The closest explanation for consistently bad performances in these parts is the country's confounding ineffectual state, which affects production quality in no small ways. In the consideration of Omah Lay's detailed thread explaining what happened with his sound set-up, the conversation opens a bit more onto the question of respecting the local audience. Some commenters made the point—and it's hard not to agree—that if it was an event held in Nigeria, such elaborately drawn arguments wouldn't be made available.
There has been increased focus on live performances, especially on the biggest stars of the Afropop scene. Few people after all, would expect world standard sound production on a little community show, but it's different when you take to a stage and perform to thousands of people. Burna Boy's stage craft has been an important factor of his creative rebirth; he's been in heavy demand ever since the shimmering quality of that artistry was gleaned by foreign audiences. Beyond singing with his voice, he deftly transitions into his songs, backing music with flagrant choreography while maintaining chemistry with his band and lasting for long minutes on stage are the hallmarks of each and every of his performances.
Over the past two years, the musician has stretched himself to great artistic heights so that each time he performs, clips are routinely shared on social media to discuss his uniqueness. He shares that quality with Wizkid and Davido, who've been incorporating live music into their performances during the OG stage of their accomplished careers. An outcome has also been the growing reputation of their accompanying bands like Alternate Band, Outsiders and The Compozers, who take on the important responsibility of interpreting recorded music into grand stage pieces.
If the biggest Nigerian acts all agree on this facet of artistic detail, it's quite clear there's more to it. Taking Nigerian Pop worldwide transcends just creating hit songs; you have to be a sterling performer who's able to reimagine those songs and bring them into the world of the listener. Quite literally, the voice becomes the major instrument of this; only in the formative years of Afropop was the priority on showmanship. That was before the access of social media blurred the gap between celebrities and fans, and just being vibrant on stage portended satisfying entertainment.
Going back before the 2000s though, classical Nigerian genres Highlife, Juju and Fuji held variant exceptional practices of live music. Without today's programmed producing apps, they had to tussle with the physical components of musical instruments, reaching mastery through that delicate struggle. They had the discipline to treat music just like any other craft; one you had to spend years learning before moving out on your own. 
For Highlife, the Bobby Benson Jam Sessions was very influential in training many icons of post-sixties Nigerian music, from Roy Chicago to Victor Olaiya. The practice wasn't much different from that of a footballing academy where exposure to the practices of more established players would undoubtedly impact the younger players in terms of developing their skills and motivating them to turn up for training.
Due to this foundational element, Highlife is one of the most exciting genres to listen to. Whether on a recording or during a live show, it constructs a fresh, soft landing for the singer's voice which is usually layered across a medley of instruments, from guitars to percussion. The associative rhythms of its guitars have also continued to feature in modern Afropop, featuring prominently in the exciting groove of Camidoh's "Sugarcane" and Kizz Daniel's "Buga," two of the biggest songs released so far this year.
One chill day in 2020, I found myself walking down a street in Lekki. My commute to a music show had taken a couple of hours, but now at the Island, the given location wasn't far away according to the people I asked. It was an event by The Cavemen, a retro-inspired band whose exceptional performance qualities were the talk of their burgeoning fan base. 
At the gate, I was granted a media pass and moving inside, it was instantly remarkable how the audience were mostly young people. Highlife, the touchstone for The Cavemen's sound, wasn't readily accepted by most people in my generation, born more than two decades after the civil war effectively made it a regional genre. Still, Kingsley and Benjamin Okorie's act wasn't just by channelling the sound; the lifestyle of its rural beginnings was brought on stage, with clumps of vegetation, cowries and calabashes placed at strategic positions while the performers wore vintage-styled outfits. 
By the end of the event, I was an avowed fan. Performing all the songs off their now-classic debut album 'ROOTS,' tracks like "Anita" and "Beautiful Rain" were attended by natural elements like the encroaching darkness and light flushes of rain. You can stream a song for all eternity but nothing trumps the memory of being in the visceral present as the musician's raw vocals reaches your ears, a joint between your fingers or throwing your head across a sea of bodies to see two lovers in deep embrace.
I once discussed Zinoleesky's Tiny Desk appearance alongside Naira Marley with the creative director of Glitch Africa. It wasn't long after the showing had stoked a lot of reactions, with some suggesting that it hampered his chances at the keenly-contested Next Rated category at the Headies Award later this year. That might be an overblown analysis in the typical style of online discourses, but the concern holds the weight of how important live performances have become in reviewing an artist's strengths. 
The director's opinion was that the performance set-up wasn't attuned to Zino's strengths because the "Loving You" singer usually comes across as thoughtfully reserved in his songs. He would have done better if he started off sitting down; that would ease the pressure of being dynamic with his movements while focusing on his vocal output. It's a small but effective tweak we've seen Glitch Africa present over time, becoming a sort of anchor for commendable live performances from a range of new-school musicians from Ruger to BNXN, T.I Blaze, Salle, Hanujay, Rema, and many more. 
Credit should however be given where due, particularly to women musicians who consistently uphold high standards. The quartet of Asa, Simi, Tiwa Savage and Yemi Alade rank among the greatest musicians of the modern pop era and beyond updating their catalogue with important projects and hit songs, they all share a propensity for nerve-striking stage performances. Their styles are also markedly different; while the former duo would reflect soulful mastery over classical sounds like Jazz and R&B, the latter are savants of Pop music, bringing great energy and choreography to their performances. 
The newer generation of women pop stars from Tems and Ayra Starr to Fave, Liya and Ria Sean have also proven themselves quite capable of holding their own on stage, pairing vocal strength with exuberant displays of serenade. We have to reason if perhaps the masculine leanings of the wider music industry have cornered us into making excuses for male musicians and holding them to considerably lesser standards.
Those who are interested enough in Nigerian music to attend shows will have lots of horror stories about concerts held within the country, their almost non-existent focus on intricate planning. But we love this music because it's sung for us and by us. It is therefore ideal that we galvanise the industry towards better efforts at making the experiences of these songs long-lasting. Beyond the bants about who's the better performer and what not, the complexities of live performances deserves to be unfurled at the levels we can control respectively. At the end, it cannot just be another hot topic because this is about making sure we ground the future of Nigerian music in a culture we can be proud of.
---