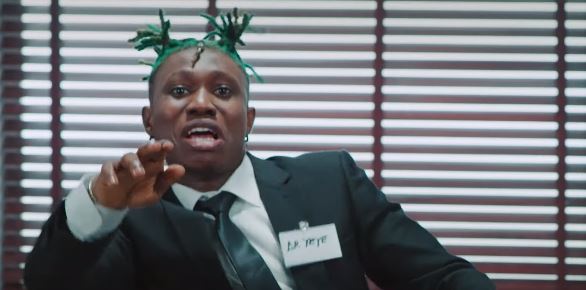 Zlatan drops amusing video for latest single, "Yeye Boyfriend"
Plays into the light-hearted feel of the song
Last week, Zlatan shared the tracklist and release date for his debut album, 'Zanku (Zlatan Abeg No Kill Us)', alongside "Yeye Boyfriend" as the album's latest single. On the song, he jovially urges women to leave their unserious partners behind, over a groovy, Fuji-inspired production by Rexxie.
Zlatan has just updated "Yeye Boyfriend" with an accompanying music video, and it plays into the light-hearted feel of the song. Directed by Visionary pictures, the video opens with a Yoruba couple quarrelling over a pot of soup in typical Nollywood fashion, before heading to see their couple's therapist, Dr. Yeye, played by Zlatan.
Couples from the other major ethnic groups in Nigeria also pay Dr. Yeye a visit, and while he isn't giving any tangible solutions, seeing the typically playful rapper in a suit, while doing the soapy dance is quite amusing.
See Zlatan in "Yeye Boyfriend" here.
Featured Image Credits: YouTube/ZlatanIbileVEVO
[mc4wp_form id="26074″]
---
Dennis is not an interesting person. Tweet Your Favourite Playboi Carti Songs at him @dennisadepeter
---