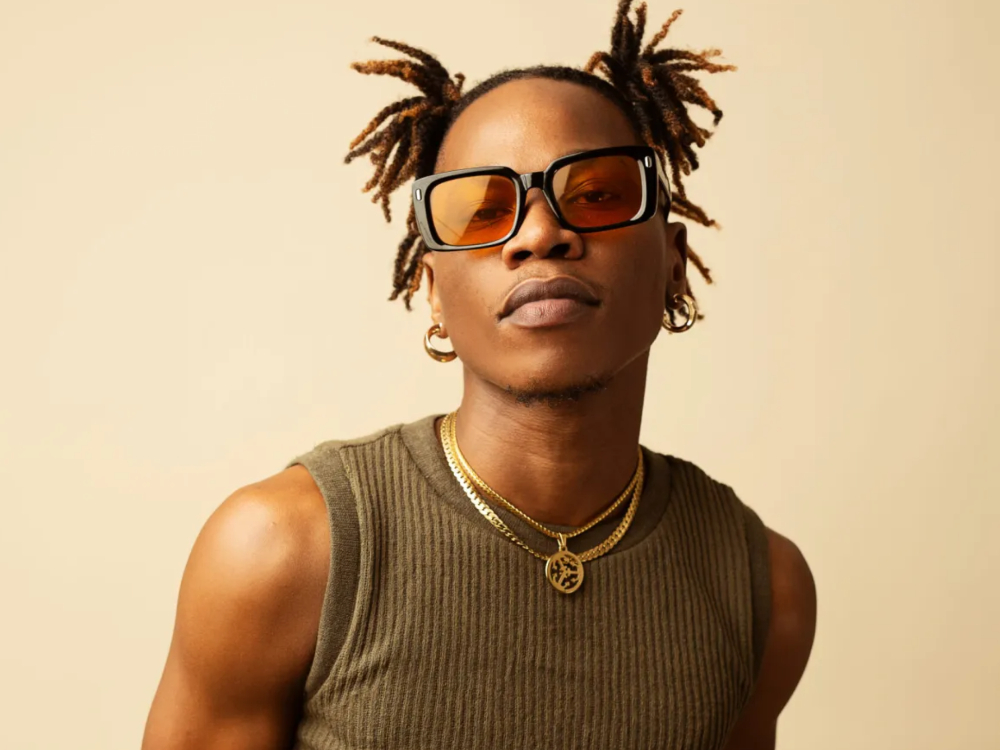 YKB Shares Exciting New Mixtape, 'Never Lazy'
a collaborative project that charges the ascendant star's ambition
Barely three years ago, YKB was one of the standout musicians off Ejoya's 'Class of '20' compilation tape. Like many listeners I was struck by the boldness of his delivery, coasting on vocals as powerful as they were implicit, allowing the listener to absorb the vibe without the overwhelming presence of a medium. These days the artist who was then known as Yusufkanbai continues to colour the boundaries of Afropop with myriad flavours of sound, establishing his versatility in the seamless way he's iterated his perspective of urban life and relationships. 
View this post on Instagram
The NATIVE recognised YKB's growing star by featuring him on our uNder set for emerging artists in September 2022. Following the release of his project 'Before I Blow' the previous year, the chronology seemed to be chiselled into perfection. The Lagos-born artist however continues to work like a man with an axe to grind and he's inched closer to the motivational ethos he sets for himself on "Wake Up," the opening track of the aforementioned project. Layering dulcet vocals over the pensive strings of a guitar, he paints scenarios of the life he wants to live and why complacency wouldn't get him that dream. "I need to wake up," he sings with tenderness, and afterwards flipping the light onto his listener, singing, "You need to wake up". 
In our follow-up interview with him YKB attested to the communal gaze he employs. "I make music to project, hoping that there will be receivers," he said. "We're all human beings and we all have universal truths. If you can tap into that frequency then that's for you". 
With the year relatively still fresh, YKB isn't slowing down. Today he releases his latest body of work, a mixtape he titles 'Never Lazy'. Drawing from a diverse collection of songs from other artists, he layers his unique vibe all over the record, making it a collaborative project which places his voice firmly in the contemporary Afropop tradition. Starting off the uber-hit "Wowo" from frequent collaborator and fellow Ejoya alumni Minz, he dazzles through the famous instrumentals for LADIPOE's pop-rap banger "Big Energy" and the revelatory "Asiwaju" from Afro-Dancehall sensation Ruger. 
He collaborates with DJ808 on "Poland" while the other songs "swaggu" and "maga" sees him go the solo route, although with the voices of his sampled artists providing the dynamism which makes the project stand out. There's one catch though; due to its stylistic incorporation of actual songs, 'Never Lazy' is available for streaming only on Audiomack, the platform where YKB currently has over twenty three thousand monthly listeners. 
"It's on Audiomack only because it's mostly other people's beats," the singer revealed the NATIVE. "I don't wanna monetise other people's work. I just wanted the verses which are my interpretation of other people's songs to live somewhere that's accessible to everyone, not just on social media. I wanted my fans to hear what it'd sound like if the artist had featured me on the record. Mostly, the mixtape is for my fans. I never want them to starve for too long". 
Featured image credits/NATIVE
---