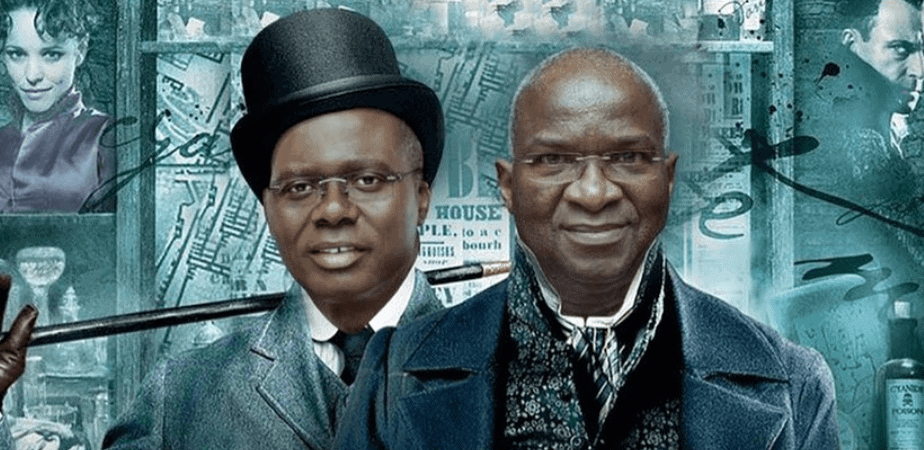 We're doomscrolling and memeing away the pain
How an entire generation has turned pain into humour
When Nigerians took to social media last month amid political instability and financial insecurity to reimagine what life would be like if superheroes lived among us, we knew instantly that we were masking our current pain through sharing memes. In the digital age, the stock response to any unfortunate news seems to have become a need to flood social media with memes in attempts to make light a terrible situation. Come rain, come world war, we found jokes to laugh at. Even when mysterious reptiles made away with millions of naira whole, social media became a channel to make light of our problems, which quite frankly, is a better use of our time than remaining miserable about what exists.
And now it seems we're right back where we back to the same position we were in over a month ago. The past two weeks have been incredibly tense for many young people, as we took to the streets to fight against the violence constantly meted by the members of the Special Anti-Robbery Unit, aka SARS. For many of us, social media became the quickest tool to disseminate information on protests and any violations that occurred during the day from armed forces stationed across the country. When protesters in Abuja were shot and teargassed, we watched over social media in horror as everything unfolded on social media, shortly after, we say the attack from armed mischief makers all over the country, and then on Tuesday when the Nigerian army and police descended on protesters perceived to be in violation of a state-wide curfew, we watched in real-time how scary and violent those moments quickly became. Needless to say that social media had been missing that humorous element for quite some time, and for a good 10 + days, all we did was consume horror. That was until this weekend.
It first started after President Muhammudu Buhari's address to the nation last week. At that point, tensions were high and violence had ensued all over the country by armed men who were allegedly empowered by the government to disrupt the peaceful demonstrations. It's important to note that for well over 10 days, the only violence had come from policemen and other state security agencies, and amongst civilians, it had been going well for days before these mischief makers emerged. In his address, the president made no direct mention the lives of the protesters we had lost so far, choosing instead to exonerate the police officers who had lost their lives during service and offering a stern warning on continued participation in protests. Social media platforms like Twitter have become a safe space for young Nigerians to discuss with one another, and that Thursday, there was a palpable sense of pain and gloom after the President's address.
View this post on Instagram
Rather than cry, memes flooded the streets, with many Nigerians calling for their fellow country people in the diaspora to engage in the next phase of the protests by asking for their hands in marriage. On a darker note, others called themselves 'forza speciale', a popular phrase from the latest Netflix Naija film 'Oloture' by Kenneth Gyang which is a term used in sex trafficking rings to separate the "wheat from the chaff" as we learnt from an anonymous sex trafficking survivor. Many people saw these memes as offensive and it's not hard to disagree, as neither sex trafficking nor threats of violence from our governing bodies were humourous. However, these jokes and memes may not be instances of callous-minded individuals looking to make fun of particularly grave situations but rather people like you and me, trying to make sense of our current reality.
Thinking about the year we have had, the jokes make more sense within this context. Ever since the COVID-19 pandemic left many people working from home around the clock and left others without employment (another blow courtesy of the technologically averse Nigerian system) the daily ritual for those with internet access has been clear for all to see. We're endlessly scrolling–or doomscrolling as some may suggest–through our social media in desperate need of some respite in a tumultuous year. And with the endless news cycle, it's easy to fall into a pattern of unhealthily consuming bad news. I, for one, have struggled on many occasions during the last two weeks to peel away from my phone, out of fear that I would miss an atrocity taking place in real-time that would become the target of 'fake news' if I didn't catch it.
On social media, there has not been a dearth of graphic images and videos of fellow Nigerians being killed and tortured on our timelines and we're constantly consuming this on a daily basis. Nigerians have become so desensitised to seeing acts of violence being perpetrated that it has become common to stomach even the most gruesome of content in order to disseminate the cruel ways we are being treated by law enforcement. But how long can one consume such content until it becomes far too much? Well, for me, a tipping point has definitely been reached as my fears have now begun to manifest as nightmares. When I close my eyes, these graphic images appear in my dreams as I try to make sense of the callous ways many citizens of this country have been treated. It is deeply heartbreaking and social media has become a way to express my fears about the present – whether it's in complete seriousness or in light.
Fashola conveniently finds a Camera at the Toll Gate after LAWMA already cleaned the whole Crime scene.

It's an insult on the intelligence of Naija people. Lol. #EndSARS pic.twitter.com/mEd5I4UcXg

— R. (@alrhemist) October 25, 2020
It's not even as though anything is actually funny about the way we are being treated by our government. Last night, a mysterious camera was located at the scene of Tuesday's massacre by the former Lagos State Governor, Babatunde Fashola. The news of this discovery comes nearly a week after several citizens have called for a swift and transparent investigation into what took place at the Lekki Toll Gate and around other areas in Lagos state. Many Nigerians felt insulted by the actions of the governor with many wondering how a sizable camcorder could just surreptitiously be located at an active murder scene after several days of looting and following a thorough cleanup by LAWMA.
The video of the ex-governor coming across the camera has now been widely circulated on social media and has given rise to the #FasholaChallenge as Nigerians try to emulate the actions and habits of the minister in an attempt to highlight how dubious it all seems. Trust Nigerians to make humour a coping mechanism and the evidence is currently awash on social media for all to see. But humour as a coping mechanism isn't just something exclusive to Nigerians alone, in fact, many millennials and Gen Zers across a range of cultures and people have pontificated their fears and worries through humourous memes or tweets. So why is it only morbid when we do it? As long as there is no actual dangerous or negative narrative, I think we should let people find a way to express their pain, albeit without taking it too far.
Things have been bleak for a while and humour has always been a backdrop through which we have filtered such news. For me, true happiness won't come till all our demands are met by the federal government but until then, we won't hesitate to roast our leaders for the entire world to see.
Here are our favourite memes below:
Detective Fashola doing Fashola tins 🤔🤗 #FasholaChallenge pic.twitter.com/xAI2tDnV9i

— ✨👑 DaddyMO👑✨✊🏾 (@therealdaddymo1) October 26, 2020
The camera patiently hiding from other people so as to allow only agent fashola to discover it#fasholachallenge pic.twitter.com/Dae7fLWIJj

— SCORPION_xx (@MAyoWA_zz) October 26, 2020
Nedu say Ballistic Discovery 😂😂! #Fasholachallenge #EndSARS pic.twitter.com/VSy8sFNgDr

— Laba Laba Master 🦋🦋🦋 (@Buchi_Laba) October 26, 2020
How it started
HOW IT'S GOING#EndSARS#LekkiMassaccre#fasholachallenge pic.twitter.com/dVMI4NJRY1

— Time to Stay on FIGHTING!!! 🇳🇬💪 (@RitePrice1) October 26, 2020
How someone that stole your phone charger helps you search for it pic.twitter.com/UMtKFkGD4D

— AFC (@TayoAFC) October 26, 2020
Nigerian invigilators during exams : pic.twitter.com/FJ72THfYSg

— ° (@adhnok) October 26, 2020
Can't believe nobody shouted "haba" https://t.co/2V2cZb9qGi

— space whore (@LadyDonli) October 25, 2020
Fashola dropped his CIA badge after his detective work at lekki. Please help me contact him so I can give it back to him 🙏🏿 pic.twitter.com/9FuFosSfVP

— IRUNNIA ™ (@Irunnia_) October 26, 2020
niggas on your girls page looking for any signs of relationship issues pic.twitter.com/4UxIWRHEti

— ushie (@jedypitino) October 26, 2020
💀💀 💀I can't breathe…🤣😂😅 pic.twitter.com/Diyle2TIX4

— Dee (@i_Lurv_Mii) October 26, 2020
Featured image credits/
---
Tami is numb. Send me memes @tamimak_
---