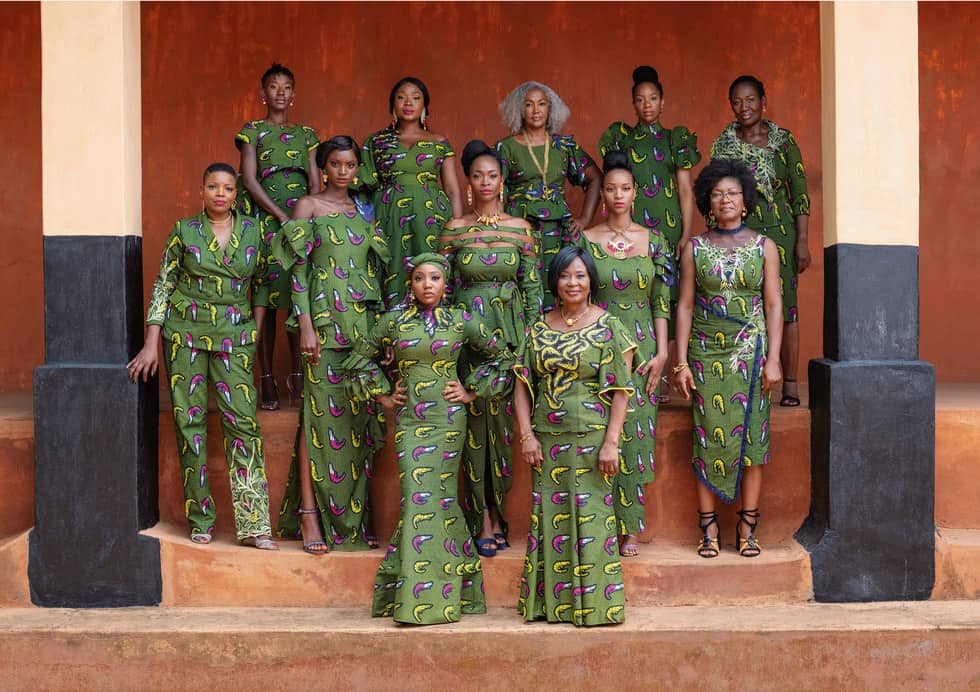 Vlisco's Beninese inspired editorial "New Traditions" pays homage to West African party culture
Celebrating West African party culture
Asides producing and distributing fashion fabric targeted at the West African market, Vlisco Group designs has worked overtime to showcase, sponsor and create platforms for designers within their target market. The group's campaign, "New Traditions" is only the latest example. Vlisco's website describes "New Traditions" as a look into the past and the future. Saying, "Classic designs are updated, new ones are innovative, and colours are bold and computerized. Altogether, we've created fabrics that are as exciting, as strong and as beautiful as the real-life woman within". This vision is brought to life in their recently released editorial video released to launch the campaign.
Shot entirely in Benin Republic, with a primarily Beninese team, Vlisco's "New Traditions" is set on a backdrop of the tropical Benin scenery. Beninese models pose in a grass and sand fields, surrounded by Vlisco fabric, palm trees towering over them. Through the video, we see Beninese women, all dressed in the same Vlisco Dutch Wax material made into a uniquely designed for each model. The final pieces were, according to Vlisco, were created to showcase the 'Aso-ebi' tradition; where family and close friends gathered for a significant event buy and sew outfits made from the same fabric as a show of solidarity.
The list of designers includes Pepita D, Casterman, from Benin. West African designers such as Nigerian Fashion house, Style Temple, and Grace Wallace, located in Togo were also featured.
Watch the Vlisco's "New Traditions" fashion film here:
[mc4wp_form id="26074″]
---
"Tomiwa is figuring it out…" Tweet at her @fauxbella
---