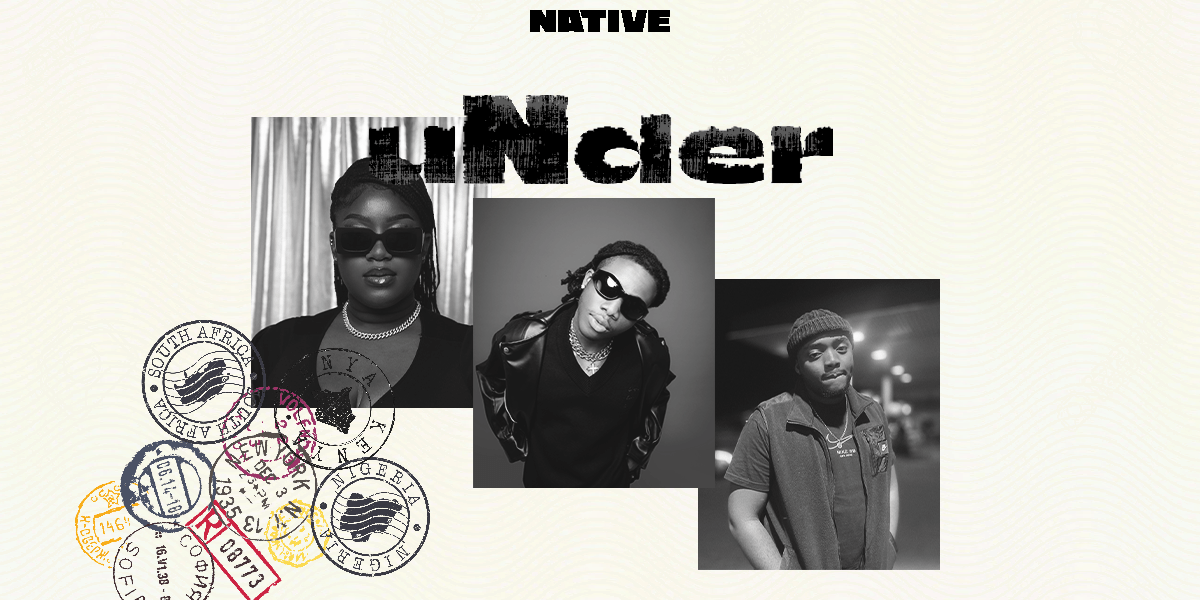 uNder: Best New Artists (November, 2022)
Featuring Africaine, Mauimøon, Soa Mattrix & more
With only a month left to the end of the year, it's a good time as any to reflect on the music year in review so far. Back in March, we reaffirmed our commitment to discovering fresh new talent bubbling up on the African continent and her diaspora, and eight months later, it's safe to say that this end-of-month ritual has morphed into an ongoing discussion that is one of the driving forces of our newsroom.
With new artists popping up on our radar everyday, we're determined in our resolve to ensure good music doesn't get slept on. Now, more than ever, cutting through the noise requires more than a handful of social media followers and streams, it's about finding artists that are offering a collage of styles and experimentation that could be messy on paper but is threaded together by their impressive candour. This month, we've found these sonic purveyors in Nigeria's Africaine who left behind her life as a makeup artist to pursue music, to Uganda's Mauimøon who is crafting some of the most experimental tunes on the continent, and to South Africa's Soa Mattrix who is retooling Amapiano in his own unique way. As our final edition for the year, there's something in this list for everyone but don't take our word for it—read on and listen to our playlist below.
Africaine
Recommended if you like Ayra Starr, Ria Boss.
Nigeria's Africaine is a fairly new voice on the scene but she's already got some pretty big shoes to fill. Her Twitter bio boldly proclaims "The Next Queen of Afro-pop," speaking volumes to the transition she wishes to garner, both sonically and personally. With only four official releases to her name, Africaine is building her career, brick-by-brick but her vision is already crystal clear.
Like many new artists stepping into the limelight, it's hard to talk about the story of her rise without the COVID-19 pandemic. In 2020, Africaine ​​was a makeup artist working freelance gigs and patiently waiting for the world to reopen. During May of that year, she released her debut single "Bloodclaat," an honest introduction to an artist whose magnetic voice pulls you in and doesn't let go. With a sweet-sounding voice that fastens to the beat like a rubber band, she gets honest about her background while speaking frankly to the competition: "seen a lot of things, had grow up since I was 17/best believe my eyes wide open, I could never sleep." She followed this up with a string of singles including "Jaiye," "One Chance," the recently released "How Far," and guest features on two singles from Nigerian singer, Niinety9. There's a bleeding sincerity in each release in Africaine's small but mighty discography, as she draws from experiences around her and isn't looking to sugarcoat her truth.
Her bleeding sincerity in her lyrics dates back to her early roots in the church. Africaine shares with the NATIVE, "I've been singing before I could talk. I've always dreamed of doing music professionally. But growing up in my church choir really shaped my understanding of music like never before." With this strong foundation and an even greater passion for delivering her best with each output, Africaine is delivering a collection of reflective experiences for young African women with soulful sounds, that showcase her gospel and R&B influences. What's next for her? The release of her debut EP. As Africaine tells us, "Expect to feel. I want to make music that makes people feel something something. Life is so fast and hectic that sometimes we forget to pause and feel."
Soa Mattrix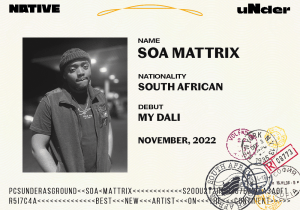 Recommended if you like DBN Gogo, Young Stunna.
There is plenty of music that exists to act as a distraction—an escape from your day-to-day reality or a soundtrack to moments of pleasure, pain, or boredom. And then there's music that make you feel intensely while painting a picture that visualises the experiences of those living a certain reality. Amapiano, the global sound of the South African hood is one of such genres, growing from the underground to a mainstream disruptor due to its propulsive rhythm and delectable log drums.
From the creative hotbed of Soweto comes the fast-rising Amapiano DJ and Producer, Soa Mattrix who is tapping into his own unique take on the music coming out of South Africa. His first release dates back to August 2020 with the release of the catchy single "My Dali," a 7-minute cut of oozing production and sparse lyrics. His next few tracks including "uThando" featuring Shaun 101, "Buyisa" with Soulful G and Sir Trill, "Isphithiphithi" with Bassie and Young Stunna are all cut from the same cloth as that first track. With urgent and powerful delivery, Soa Mattrix invites listeners into his own world, where he provides ample space for them to showcase their abilities.
In 2021, Soa Mattrix released his debut EP 'Sounds of Africa,' which called on long-time collaborators such as Sir Trill and Shaun 101, and revelead new rhythmic directions with every new listen. Nine months later, Soa Mattrix hit back once again with another EP titled 'Tintswalo,' this time teaming up with veteran producer and DJ Maphorisa for an 18-track selection of groovy synths and production. That project contains some of his most streamed tracks to date including "Idlozi Lami" featuring Phila Dlozi, Boohle & Kabza De Small and "Umama Akekho." This year, Soa Mattrix has not slowed down on his output. Earlier this year, the DJ and producer released a new EP titled 'Finest' with Emotionz DJ, which is filled with trippy beats and otherworldly instrumentation. The diversity and versatility of his forward-thinking production complements the eccentric deliveries of his collaborators. Each new track offers something different for listeners and we recommend plugging into his 'Sounds of Africa' album as a starting point to his stacked discography.
Kxffy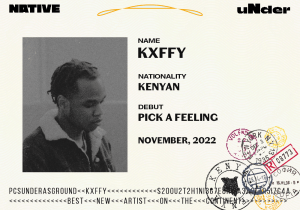 Recommended if you like Juice WurlD, T3agray
With the current rise in experimental and alternative pop music, mainstream conventions of the genre are becoming increasingly obscured. Kenyan experimental artist Kxffy is no stranger to pushing the boundaries of his artistry, as he bends Hip-Hop and Pop smoothly into his orbit. Debuting on the scene in 2020 with the "Pick A Feeling," a buoyant record coloured with a Juice WurlD-inspired aesthetics as he explores the depths of human emotions and feelings.
While he's been crafting a respectable inventory of accolades under his belt with releases such as "I Know Places," "Party With Me," and "Emotions," his 2022 debut project 'Tears & Purple Emotions,' gives a full 360-view of a talented artist who is crafting futuristic pop, R&B and more, in his own unique image. On the project, Kxffy takes on the role of the keen auteur and producer, inviting a cohort of Kenyan talent into his world including uNder alum Njeri, capespring, Muthoka, Trevor Koin and more. On the album, Kxffy provides ample space for each artist to showcase their rapid-fire talent while covering a wealth of topics such as love, heartbreak, anxiety and acceptance. Kxffy and his guests deliver a darker truth hiding in plain sight: existence is pain, and with this understanding, Kxffy crafts his vision and operates in his sonic world, laser-focused on uncovering his true self.
Mauimøon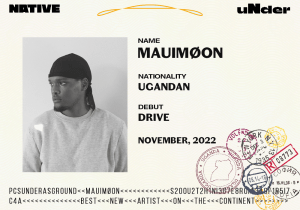 Recommended if you like AYLØ, Hermez.
Permeating through the fog, Ugandan singer and songwriter Mauimøon is one of the most magnetic voices to emerge from the continent in the past few years. With a discography spanning several moods, Mauimøon contours his voice around lovelorn pleas and affecting lyrics as he transports listeners to dreamy, hazy summer days.
Before he was the self-assured Mauimøon, the singer always had a deep love for music. "My family tell me ever since I was young, it was clear I wanted to do music. I've always loved singing and was in the school choir when I was younger. My parents surrounded me with great music. Those moments shaped the choices I make when creating a song," he tells the NATIVE. Since then, he has steadily been building a name for himself over the past few years, starting with his debut EP 'Pleasure,' released in 2021. Although it is all to easy for some to peg Mauimøon as an underground or alternative artist, he's not afraid to state his global ambitions.
In 2022, Mauimøon is clearly elevating. Already, he's performed and written alongside Nigerian-American R&B/Soul singer, Hermez who recently shared his sophomore album, 'Oasis.' Two of his most recent tracks this year, "Leaving Summer" and "Sweeta," have both amassed over 150K streams on Spotify, and counting. After years spent flexing his muscles as a smooth operator, Mauimøon is now shifting his focus towards creating an impactful legacy with his music. When asked what leaving a legacy means to him, Mauimøon candidly shares, "To me having a legacy is creating unforgettable moments, memories and feelings in other peoples lives and at different times of their lives. It also means to me helping my community and changing the lives of others who have not been as privileged as myself."
ShineTTW
Recommended if you like Omah Lay, Bella Shmurda.
Typically, we wait until an artist has at least a few songs released before we include them in our list of Best New Artists. Many of the artists we include on uNder are the kind of sure-fire talents that build awareness with a string of singles and EP's, steadily garnering an audience over years of releases and meaningful moments. However, Nigerian-born singer ShineTTW belongs to that rare class of artist that is too talented to pass up—no matter how early on.
Unlike the other artists in this month's list, Shine TTW made his debut on the Afropop scene earlier this year. Back in August, the singer released his debut single, "No Religion" to instant acclaim with over 175K views on Youtube. The earworm track pieces together the singer's background by pulling from his mismash of experiences as a young man living in Lagos, Nigeria. He likens Lagos to a godless city, where he hustles for his daily upkeep and battles tempestuous contemporaries who stand in his way: "I'm in the land of no religion/I hope my sins are all forgiven."
His sure-fire confidence in his talent dates back to his fond memories of music with his father. He shares with the NATIVE, "Some of my first musical memories were me dancing to songs my father played on his sound system. I interpreted music by dancing before singing. In primary school, I was known for dancing. After primary school, I was known as the entertainment guy in all the schools I attended. Singing came shortly after as I found ways to be more creative in music. I liked the sound of my voice and the melodies I came up with so I continued. I started singing professionally in 2018." With stylistic forefathers such as Bob Marley, Lucky Dube, and 50Cent, ShineTTW is blazing his own unique trail in the game by creating music with vivid strokes of colour, which detail intimate moments of his life. When asked where he sees himself in the next 5 years? He responds: "I want to be on top of the world in the next 5 years. I see myself selling millions of records and headlining arenas and stadiums. Also, I want to influence the youth positively and do a lot of philanthropic work as well."
Featured image credits/
---
Words and Interview by Tami Makinde.
---