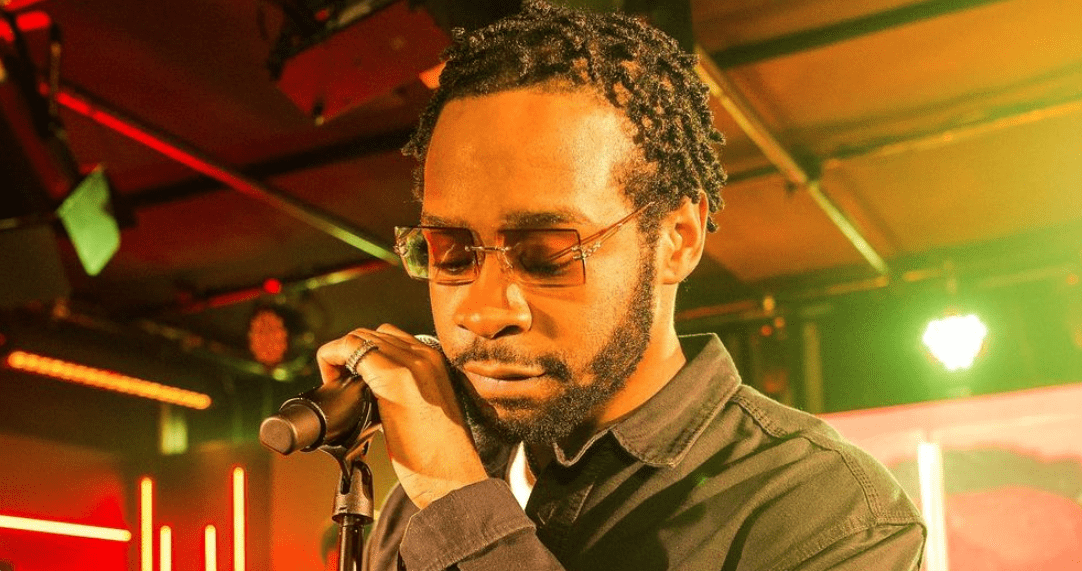 Track By Track: WANI breaks down 'Lagos City Vice 2'
Stream WANI's new project, 'Lagos City Vice 2' today
Back in 2016 when WANI moved back to Lagos from Chicago, all he had was $500 in his pocket, a hard drive full of songs and a wish for the stars to align in his favour. Two years later in 2018, that hard drive full of songs became his debut project, 'Lagos City Vice', which consisted of underground hits such as "Instaman" and "China Designer", and introduced WANI's essence to us at a time of pivotal change in the Nigerian music industry.
Today, on the other side of that cultural reset followed by a global pandemic, WANI has now dropped his sophomore project, 'Lagos City Vice 2′ which gives us an update on his life, his growth and of course, his music. WANI WANI WANI WANI
View this post on Instagram
On 'Lagos City Vice 2', WANI 's pen, flow and melodies are indicative of someone who was influenced by the sounds of the 2000s, mixing together a blend of the cadence we heard from the likes of Styl Plus, Craig David, Tosin Martins, Sisqo and more. His Debut, 'Lagos City Vice' introduced us to this concept with songs like the project's introduction, "2Face Riddim", where he interpolated 2Face's "Keep On Rocking", taking parts of a 2004 club banger to make a 2018 love song. In addition to the nostalgic melodies, the project benefitted from Wani's honest love confessions, which mirror the dating experience of 20 and 30 something-year-olds in today's world.
Where WANI took 'Lagos City Vice' on his own, the project's follow-up benefits from his collaborators who he considers his bruddas: Buju, Show Dem Camp and Prettyboy D-O.
With production from a wide range of producers including Adey, Bizzouch, Steph, Higo, WondaMagik, TrillXoe and more, 'Lagos City Vice 2′ is a lively blend of the type of songs you want to hear in the club when you're deep in your feelings. While WANI 's honest self-reflection and interpretation of the world around him on songs like "God Bless The Child" will invoke the same in you, the energetic beats will also invoke a head bop and in some cases, such as with "Jailer" or "Faaji", a full-on dance session.
Below, WANI breaks down the tracks on the project.
Lagos City Vice 2 Lagos City Vice 2  
Grown Girl
This is my favourite song on the project man, perfect intro. Let you know what I'm about right at the gate. The song is a female empowerment record actually. It says 'If I catch a vibe that I like, vibe that you like, then it's on sight', so even though the song sounds raunchy, it's a song that's wrapped in consent cause I can't be out here being a weird nigga. I made this one for the girls, it's about women owning their own sexuality and not feeling ashamed to do whatever they want. If you're trying to fuck a nigga on the first night, tell him, if you're trying to tell him to get the fuck out of your house, tell him, if you want to have kids, tell him. It was 100% inspired by real-life situations in my sex life that just made me feel  'this is some grown girl shit'. Personally, I love women who know what they want on the first night because I know Nigerian culture shames women for being sexual but bro, if you're tryna fuck me on the first damn night, then do that because it's what you want to do. WANI WANI WANI WANIs City Vice Lagos City Vice Lagos City Vice 
Jailer
I had to fight for this song oh, there are three producers on the song, there's Higo, Bizzouch and my main nigga Adey, producers should definitely collab more and this is a special record. This one is for my baby, I'm basically singing about the dynamics of a long-distance relationship because she is in Chicago and I am here. I really want to be there with her, but I can't because I have shit to do here, I'm having a hard time aligning with what she wants to do because I'm so set in what I want to do. So on "Jailer", is like  I'm singing about her being stuck in her own ways and me being stuck in my own ways. The girl I wrote it about actually blocked me, we're fighting right now. She thinks I'm a narcissist, but I don't think so I know I'm being self-centred but I kinda have to be right now to get to where I want to be. I just want a little bit of compromise to get the two of us to where we need to be. WANI WANI WANI WANI WANI
Faaji ft. ShowDemCamp
That's me showing love to the only people I would consider big bros in the industry. SDC, they were my first public co-sign and the relationship me and Tec have built is very important to me. He's definitely somebody I look up to as a mentor in this industry, so this was just like not only me saying thank you, but also me wanting to put the moment on wax between me and him. Everybody I have on my project is someone I respect highly and love, and with him, he's the only person that has really taken time to show me the ropes and the song is just like showing that we should have a good time.
Smoke Out The Window
I wrote that track in a period when the girl I was talking about previously and I were having a lot of arguments and I needed to protect myself from all that pain and this relationship shit. Basically, on the track, I'm just saying 'same ol' text', meaning you keep asking me the same ol' thing, I'm going to keep telling you the same lie. I can't be the one you love, I know there are other niggas out there better for you and so it's me just telling her to just leave so I don't have to be the one to do that. In a musical form it sounds less toxic, but yeah that's how I felt when I was writing it. I sound like a cliche ass nigga
Hennessy ft D-O
If guys are hearing this, I'm a Henny drinking ass nigga. Right out of high school, I've been drinking Henny. I'm not trying to fish for a deal or anything, but if you guys want to drop one on me I'm down because nobody drinks Henny more than me. But yeah, I love when D-O talks about women, and we have so many songs together, I knew it was going to go off so this one is just the club banger the album needed.
Calvin Clean
Mehn that song is just a vibe don't take this one seriously, just listen to it. It's just lamba. It was just a freestyle that I think is catchy, so I put it on my project. I sampled Pasuma on it – Pasuma Wonder – which is where I got the 'wonder' part of my name. Pasuma was somebody my dad used to listen to when I was young so I put some parts I remember from my childhood.
Level
This is the oldest track on here by far. In all honesty, this should be the intro, but I just really love "Grown Girl". It's just a track talking about all the different levels I've gone through to get there. Every artist should have this sort of song in their catalogue. Looking back at all the different levels and looking forward to stepping up again. WANI WANI WANI WANI 
God Bless The Child
My spirituality comes out in my music, in the same way I express everything I feel deeply about. I have faith in myself, in my team and in God. I genuinely believe the path I'm on is where I need to be on. It takes a lot of strength to believe in yourself, and God Bless The Child is just me expressing where that strength is from. This track is the most personal track I've ever recorded in my life. Produced by Steph, he's an amazing young producer. It's my most vulnerable track, I'm talking about my mother and my father's role in my life. It's very personal to me, I love it. The track is my serious fear of failure, fear of success and anxiety towards music all wrapped in one. I think to myself 'will I make it?', I still don't know, but I know God bless the child. I'm working hard for mine and not just sitting around waiting, I'm doing what I need to do to lay down for myself and I don't want anything sooner than it's supposed to come.
Featured image credits/